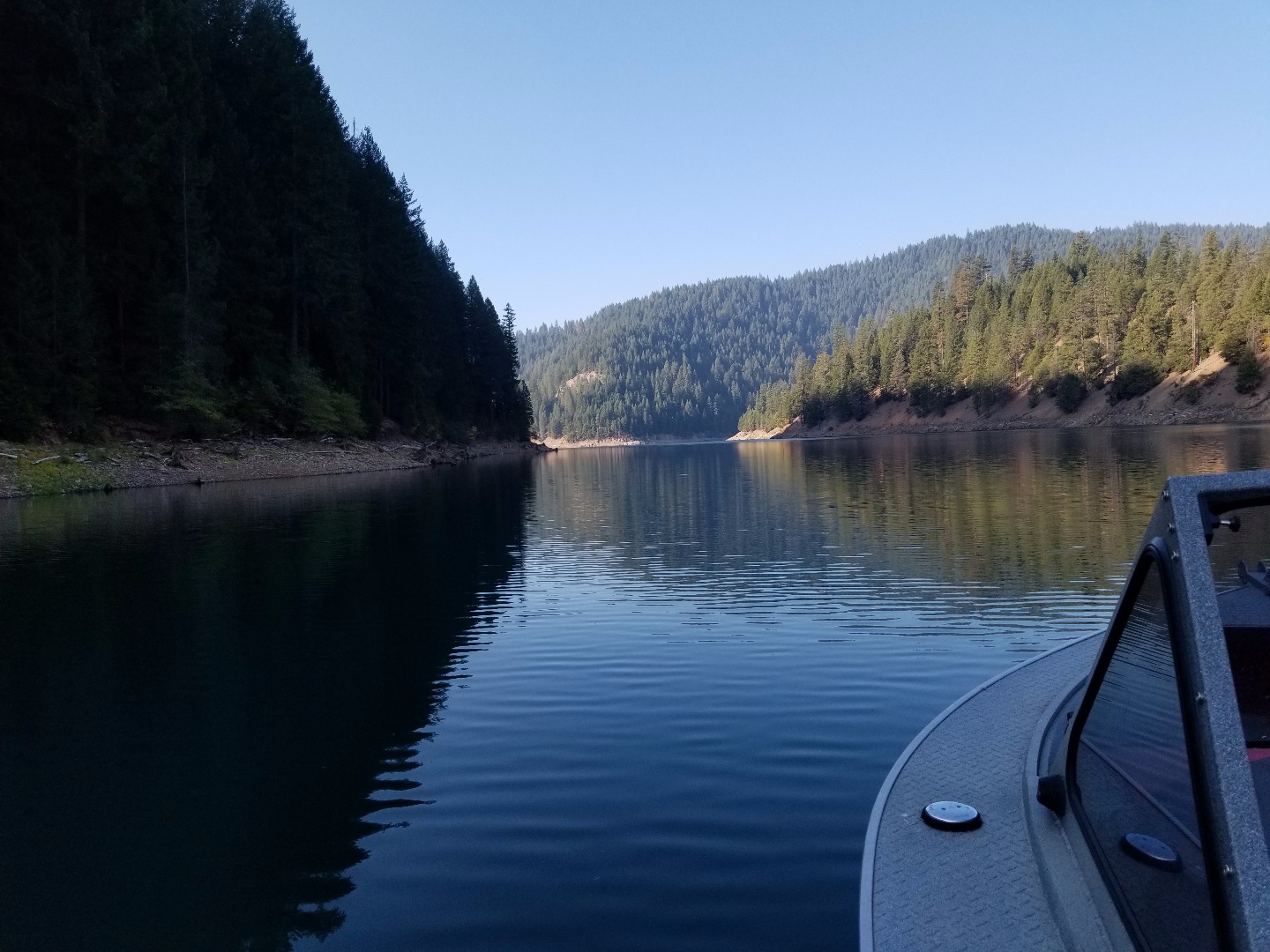 McCloud Glass always a great fishing option
Photo Credit: Scott Caldwell
by Scott Caldwell
10-12-2017
SCOTT CALDWELL
SC GUIDE SERVICE
(530) 905-0758
Website
After deciding Lake Siskiyou was too windy my client Greg and I decided to head over to McCloud reservoir. Greg had never fished McCloud and when the wind is bad on Siskiyou it is often a good alternative. We made the right choice, Greg had a banner day taking a few of McCloud's awesome eating trout home and releasing over 50 others on the day.  It did not matter what you put in the water the Trout were hungry and willing. We caught fish trolling Sep's Dodgers with multiple types of trailers all dipped in Pro-Cure shrimp krill oil, we caught them on the downrigger with rapalas and spoons and we also caught them on the flyrod with small streamers and woolly buggers McCloud often fishes like this all year round and is always a great option if you want steady action as well as some great eating fish. 
Checkout my new and improved Calendar you can now book and pay online one stop fishing shopping or give me a call at 530 905 0758 
I will be back on Klamath river the next 3 days targeting  Fall/ Winter Steelhead the action is just beginning as King Salmon move into the upper river to spawn. Some of best action one can have on convention tackle or on Fly rod don't miss out!!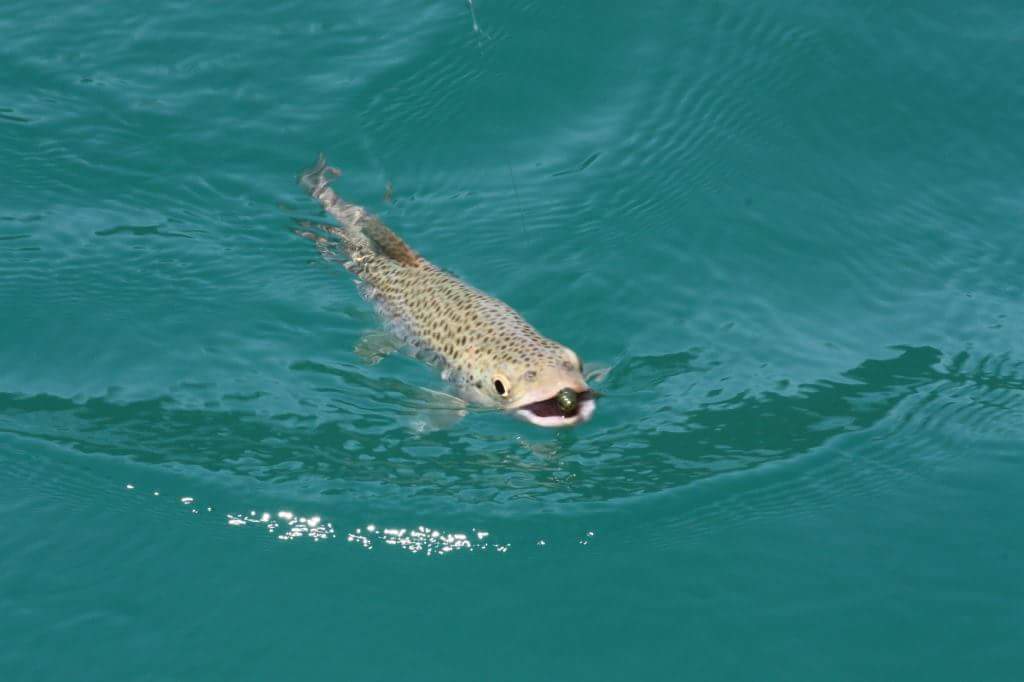 Yum yum some of the beat eating Trout around
Photo Credit: Scott Caldwell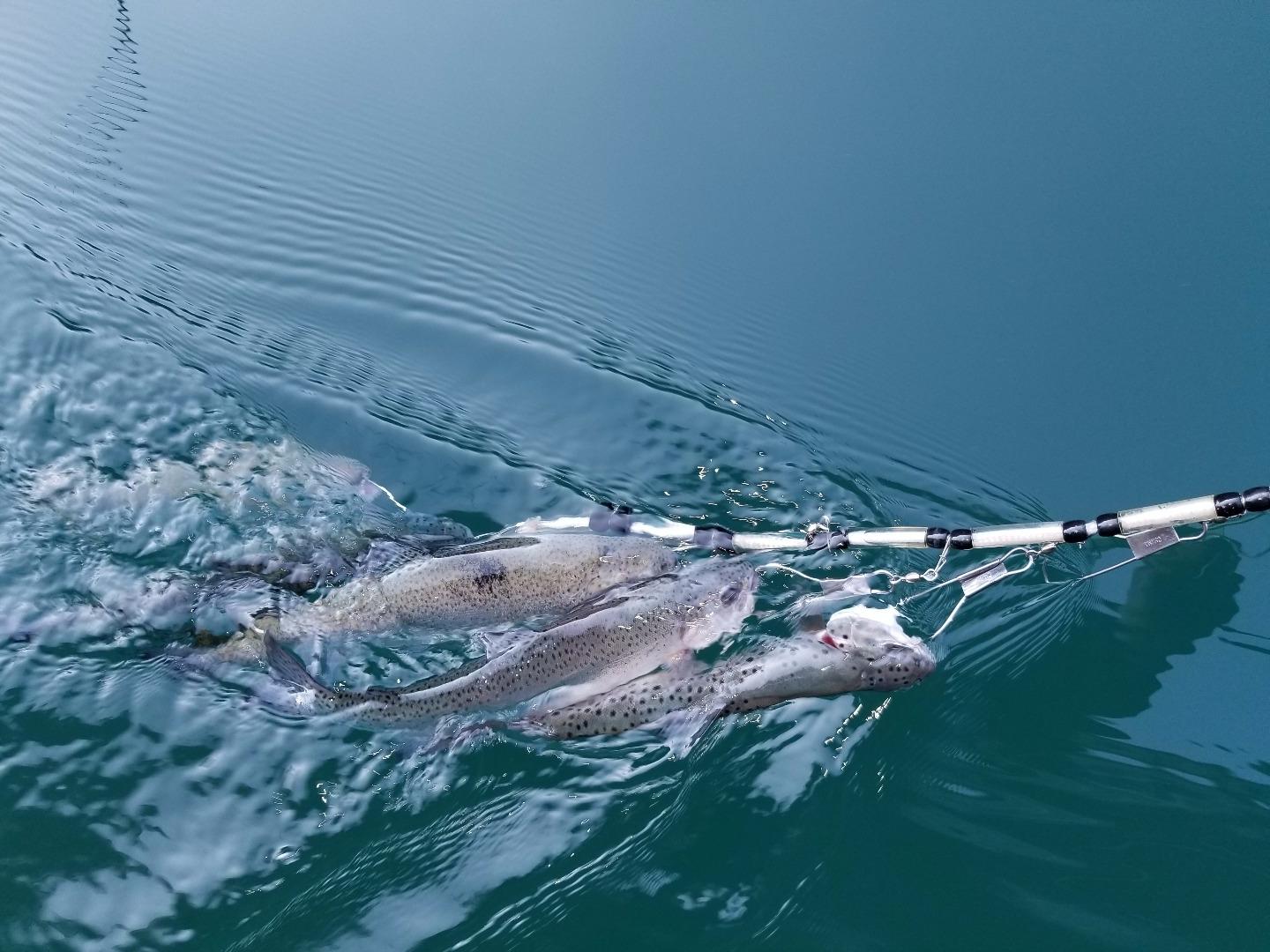 Some the Trout headed home for the pan
Photo Credit: Scott Caldwell