Trinity Lake salmon bag limit increased for 2017
6-22-2017
Written By Jeff Goodwin
(707) 616-1905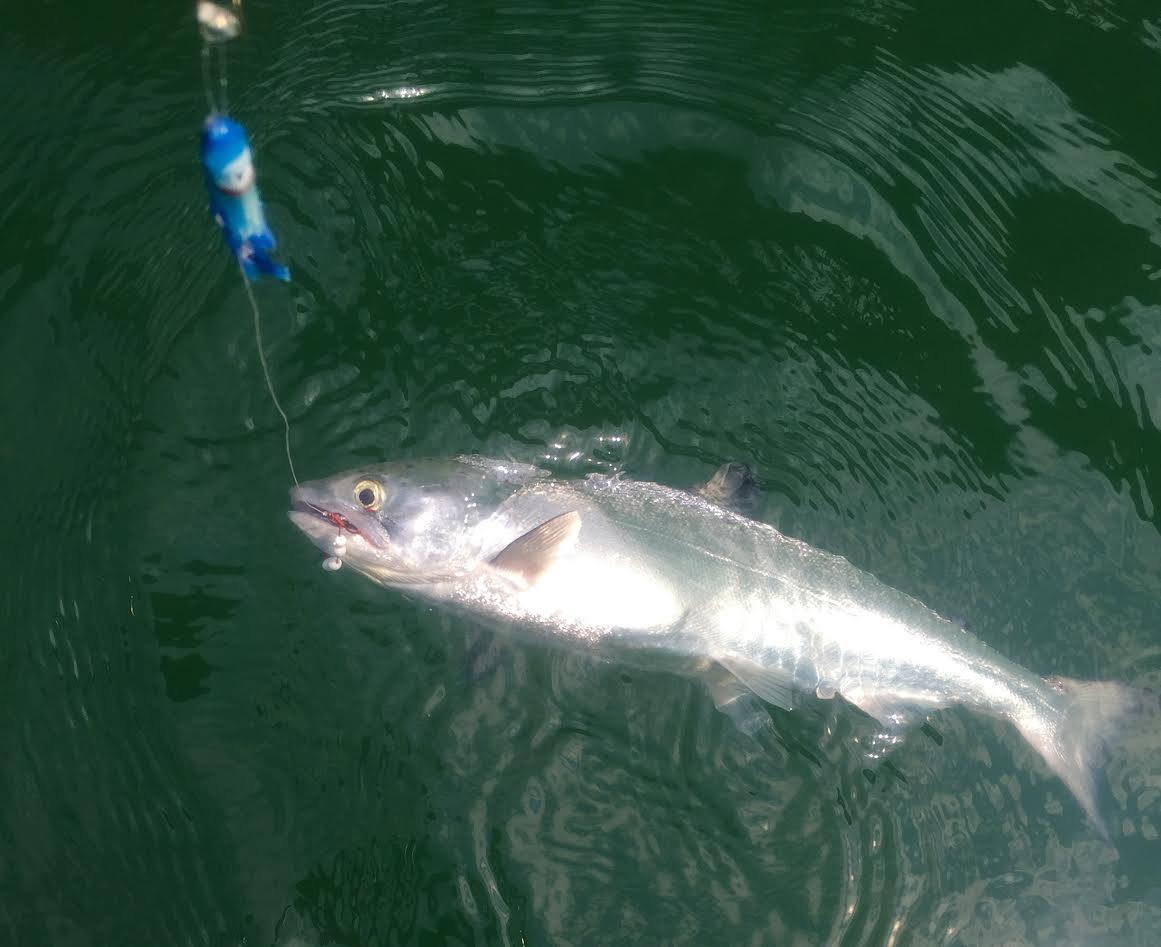 Now that it's time to head up to Trinity Lake to fish for landlocked King and Kokanee salmon, it's important to note a CDFW regulation change for 2017 that has created an even greater incentive to make the trip up to this amazing fishery.   CDFW has increased the daily bag limit to (10) landlocked salmon with a possession limit of (20) King and or Kokanee salmon.  
"Section 7.50, Special Fishing Regulations, has been amended to increase angling opportunity for landlocked salmon. Daily bag and possession limits have increased to 10 sh per day and 20 sh in possession for Trinity Lake, Lake Pardee, New Bullards Bar Reservoir, Bucks Lake, and Upper Scotts Flat Reservoir".
This is great news for traveling anglers who wish to make the trek up to Trinity Lake to either hire the services of a Trinity Lake fishing guide or to fish the lake on their own.  Either way it's certainly an enhanced opportunity to fill a cooler with fresh landlocked salmon.  The Kokanee are much bigger than normal this year and there are lots of King salmon coming in at 5-7 pounds.  With salmon this size, and bag limits of 10 salmon in Trinity Lake, it certainly provides a salmon fishing option for our North Coast salmon fishermen who are facing a saltwater salmon fishing closure this season.
Trinity Lake is seeing its best water conditions in many years and is already producing good numbers of trout and landlocked salmon.  I will be fishing Trinity Lake this summer and will be sure to provide some thorough reports for those of you out there that are interested in this great fishing opportunity.  Dust off those downriggers, it's time to go catch some Trinity Lake salmon!