Swinging flies for Trinity River Steelhead
:
3
stars
I'm on the eve of heading north to Alaska for what promises to be an adventuruous summer of guiding and backpacking, but before I go, I wanted to share some flies and thoughts for targeting Trinity River Steelhead. 
Every summer we all have to hold our breath in anticipation of the first returning summer run fish who make their way to the Trinity by way of the Klamath. There are fish in the river all year long, but it usually isn't until some time in mid-August that they start to show up on the Trinity en mass. By October the river is loaded from top to bottom. During this time finding water that hasn't been pressured can become as difficult a task as bringing one of these storied fish to hand. While most guides prefer to focus on the upper river, my favorite beats are mainly between Hawkins Bar and Willow Creek. I like this stretch for two reasons:
1) It doesn't get anywhere near the amount of pressure that the upper river does.
2) It offers the perfect venue for presenting a swung fly to Trinity River steelhead. 
This river, and specifically this stretch of river, offers one of the best places in the lower 48 to find success fishing a traditional down and across method with a classic pattern tied onto the end of your leader. To borrow a well worn phrase, these fish come to the fly well. Grabs are explosive, on or near the surface, usually accompanied by an acrobatic display that'll leave you grinning ear to ear.  Coupled with mild weather and the beautiful backdrop of fall, come October, there is no place I would rather be then on the Trinity. 
 A quick word on tackle. For swinging flies on the lower Trinity a scandi line with an assortment of floating versi leaders will get the job done 9 times out of 10. There are times when I like to fish an intermediate tip, especially if the sun is high on the water.  3x tippet or 8 pound Maxima Ultragreen is as light as I'll go (I had to learn that lesson the hard way). To bring a Skagit head or not? Sometimes the afternoon thermals will make you wish you had, especially earlier in the season when the mid day temps can climb into the 90's and the fish are in the dumps. Rods. A 7wt in my opinion is too much rod for 90% of the fish you're likely to catch on the Trinity. A 5wt spey up to 12'6 ft is perfect. Switch rods ranging from a 4wt to a 6wt are perfectly suited to TR Steelhead. 
Now, A few flies for your consideration. Part of what makes this fishery so unique is that these steelhead really love eating flies. They aren't particularily choosy either. This gives the angler a unique opportunity to fish different methods and try flies that normally would stay in the box. For me, there is nothing more exciting than trying to entice a surface grab on a waked or skated fly. The Trinity also presents the angler with the perfect venue to fish the timeless patterns that make fly fishing for steelhead such a unique sport. Tie on a Silver Hilton, a Royal Coachman, or a Greaseliner and never think twice about your fly. 
I'll be back from AK just in time for the Trinity to really start heating up towards the end of September. I offer both walk/wade and float trips out of a 13 ft raft.    
Looking forward to getting on the water with you!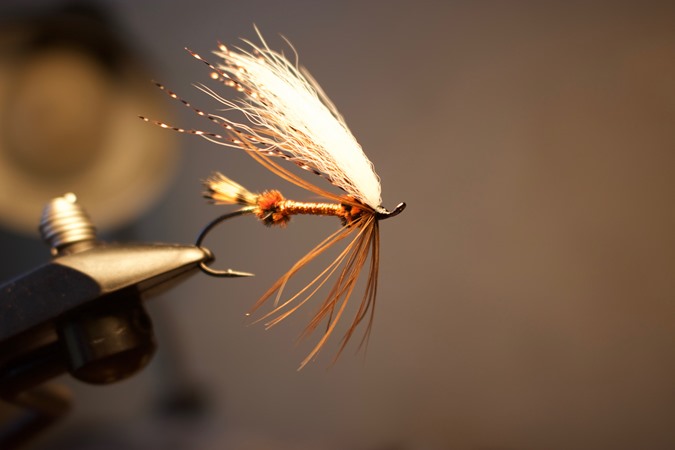 The Copper Coachman. When sun's on the water, throw copper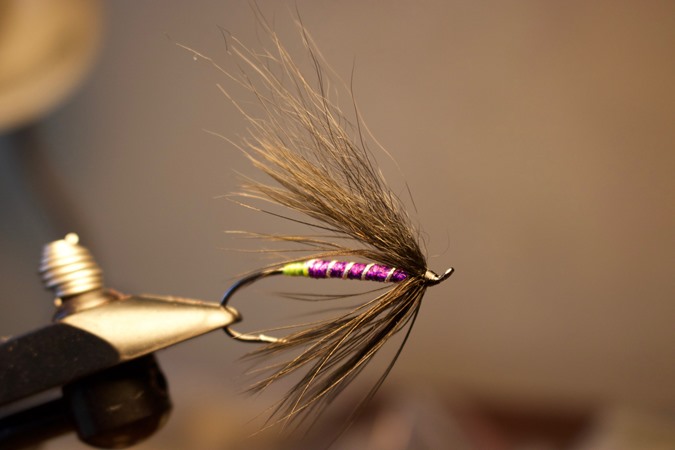 A simple feather wing for early and late in the day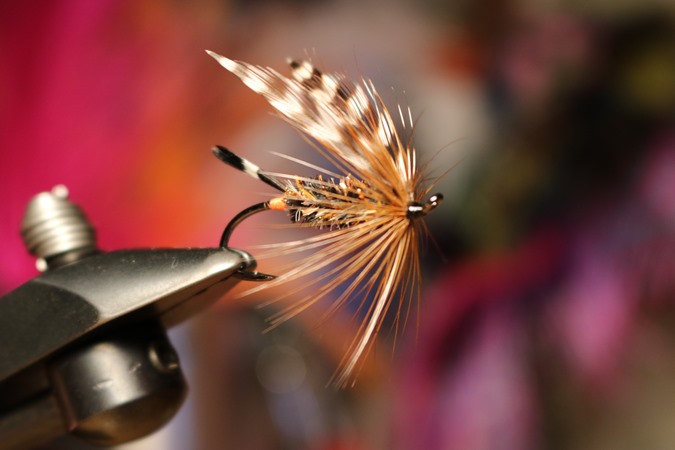 The Peacock Hilton. A variation of the timeless classic.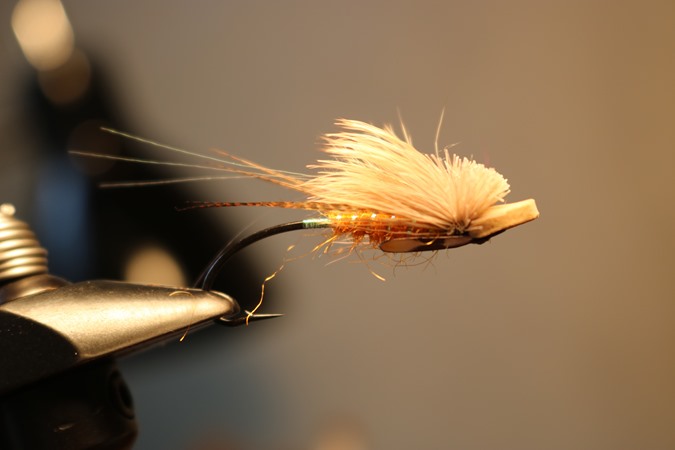 Bretts Klamath Skater. For toilet bowl flush grabs on the surface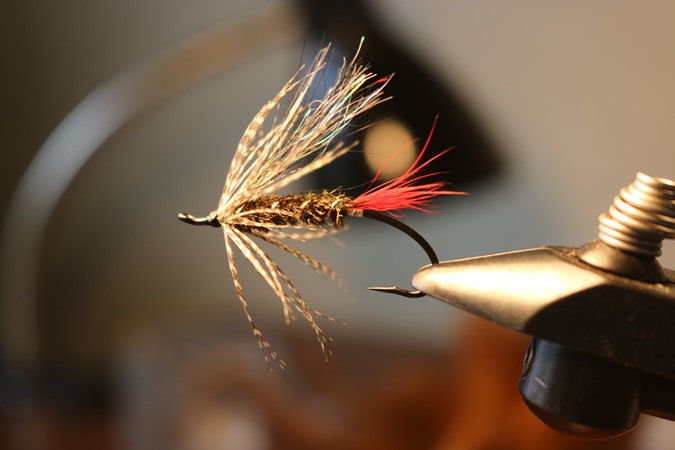 Soft Hackles, the bread and butter of the Trinity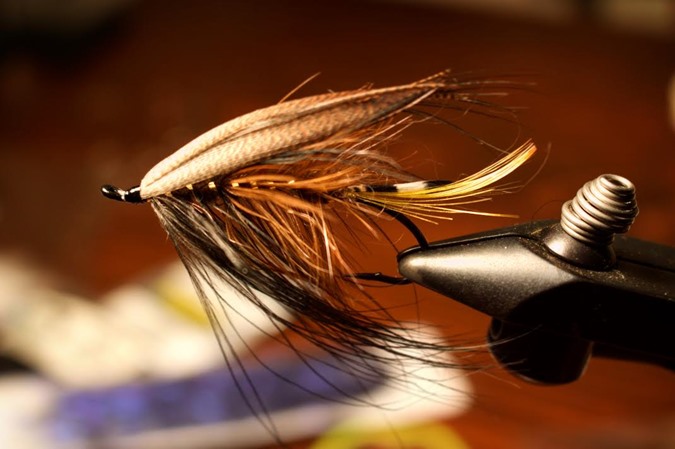 A traditional Spey Fly. Nothing says classic like a feather wing.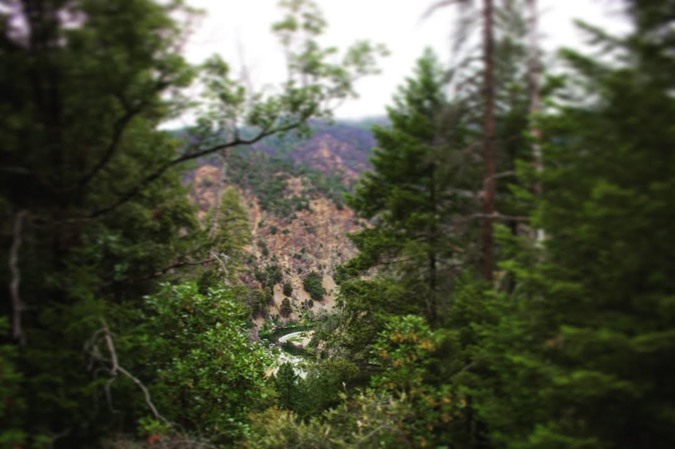 A hidden gem deep in the Trinity River drainage.