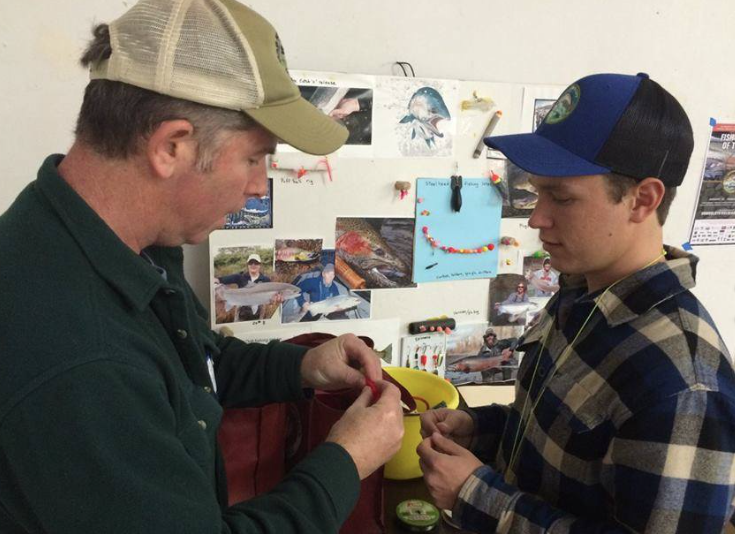 by My Outdoor Buddy
2-2-2018
The 5th annual Humboldt Steelhead Days Expo
When: Saturday, Feb. 3 • 11am to 3:30pm • FREE!
Where: Prasch Hall Community Center is located on the Perigot Parks grounds, Blue Lake, CA
What: A family-friendly watershed education day! Bring the kids and learn all about steelhead, fishing, river ecology and restoration, the outdoors and wildlife, trails, and general education and awareness about our North Coast watersheds. Sign up for the HSD fishing contest or make a $10 donation, buy HSD gear, and calendars related to the event. Plus, all kinds of fishy games for the kids.
Later: Mad River Restoration Field Tour At 1pm participants will gather in the parking lot and leave from the EXPO to go learn about Powers Creek and Green Diamond land on the watershed. 
Film Screen of A River's Last Chance is SOLD OUT. The next screening will be on Saturday, Feb. 10 at Lost Coast Brewing Co. A limited amount of tickets are available at Wildberries Marketplace in Arcata or you can reserve your ticket by emailing info@madriveralliance.org.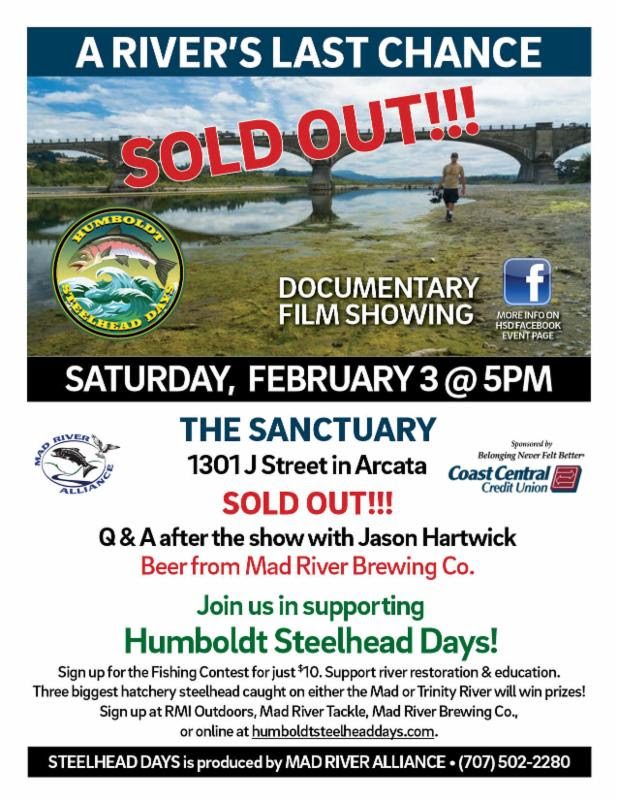 Film trailer:
Steelhead Fishing Contest
Jan. 13 to Feb.17
There is still time to sign up for the HSD Fishing Contest. Steelhead anglers can sign up online, at RMI Outdoors, Mad River Tackle in Arcata, or Mad River Brewing Co. The contest ends on Saturday, Feb. 17 at 5pm. Gary Fogle (pictured) leads the Mad River with a 32 inch hatchery steelhead. Chris Edwards leads the Trinity River with a 22 inch hatchery steelhead. The three biggest steelhead on both rivers will win donated prizes from our sponsors and partners. For more information, click here.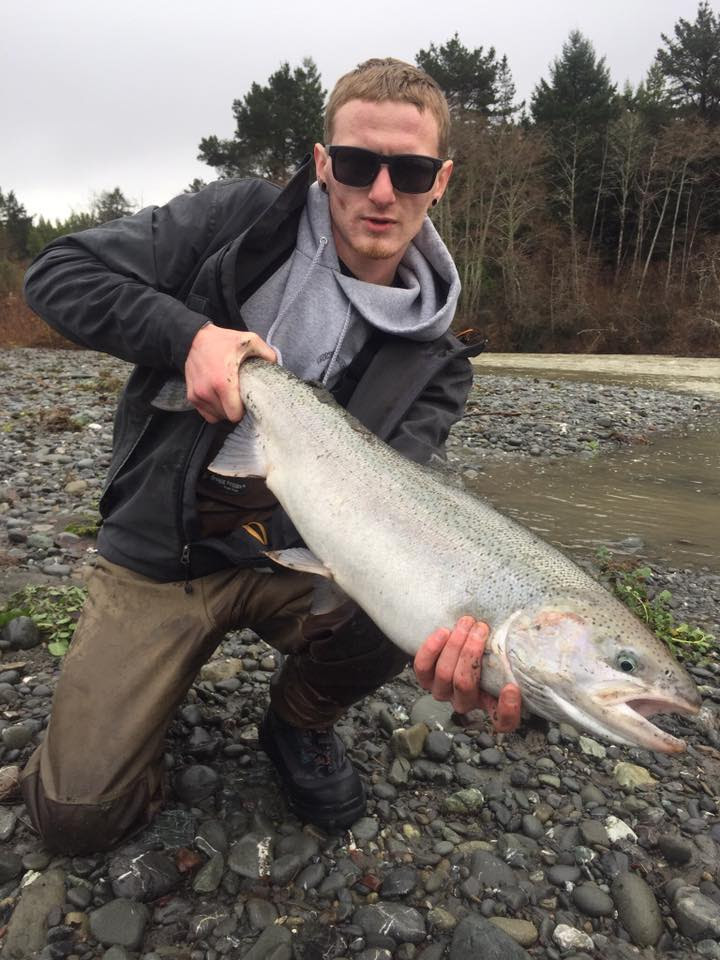 Get your company seen by sponsoring 
Humboldt Steelhead Days, #5!
Click here to help make Humboldt Steelhead Days a annual tradition.
Thank you to all our sponsors for allowing us to put on this great event for five straight years! Please support all the sponsors and mention Humboldt Steelhead Days when you visit them. If you would like to sponsor this wintertime event, email us at humboldtsteelheaddays@gmail.com for more info. All funding goes toward restoration and recovery of salmonids and their habitat. 
Source Link: