Written by Chad Woods
6-4-2017
Website
Sean Woods caught his first Tiger Trout using a Panther Martin.
Photo Credit: Justin Fleck
Today I met up with some good friends at Spooner Lake for some trout fishing with the kids.  It was beautiful weather with a light breeze.  It was great to see Captain Justin Fleck on land.  Justin was accompanied by his wife Teresa and of course Sasha and Justin Jr.  We also had Dave Geis and his son Ben.

We arrived around 1 PM and the fishing was pretty slow.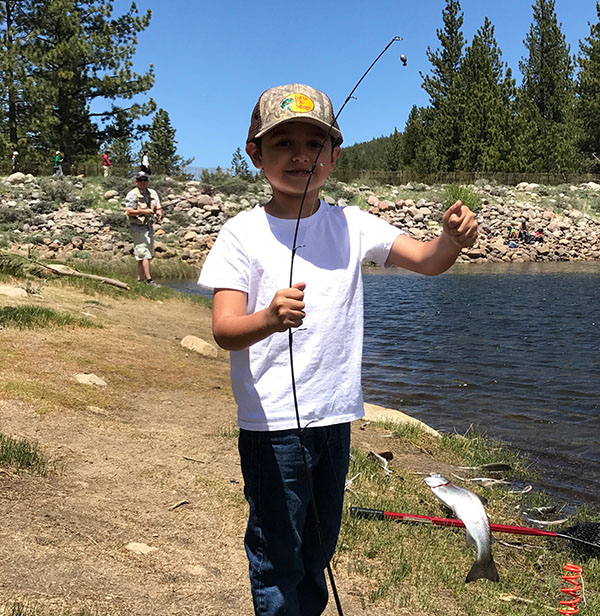 Justin Fleck Jr. caught a nice Rainbow Trout using PowerBait.
Photo Credit: Chad Woods
Justin Fleck Jr. was the first to hook up.  He successfully caught and released a rainbow trout with PowerBait. Next up was my son Sean Woods.  He was fortunate to catch a Tiger Trout on a Panther Martin.  We released the Tiger Trout for others to catch later.  Justin Jr also caught another nice planter Rainbow.  We hope that the Fleck's enjoy their stay in the Eastern Sierra.  We hope to see you soon at the rail!