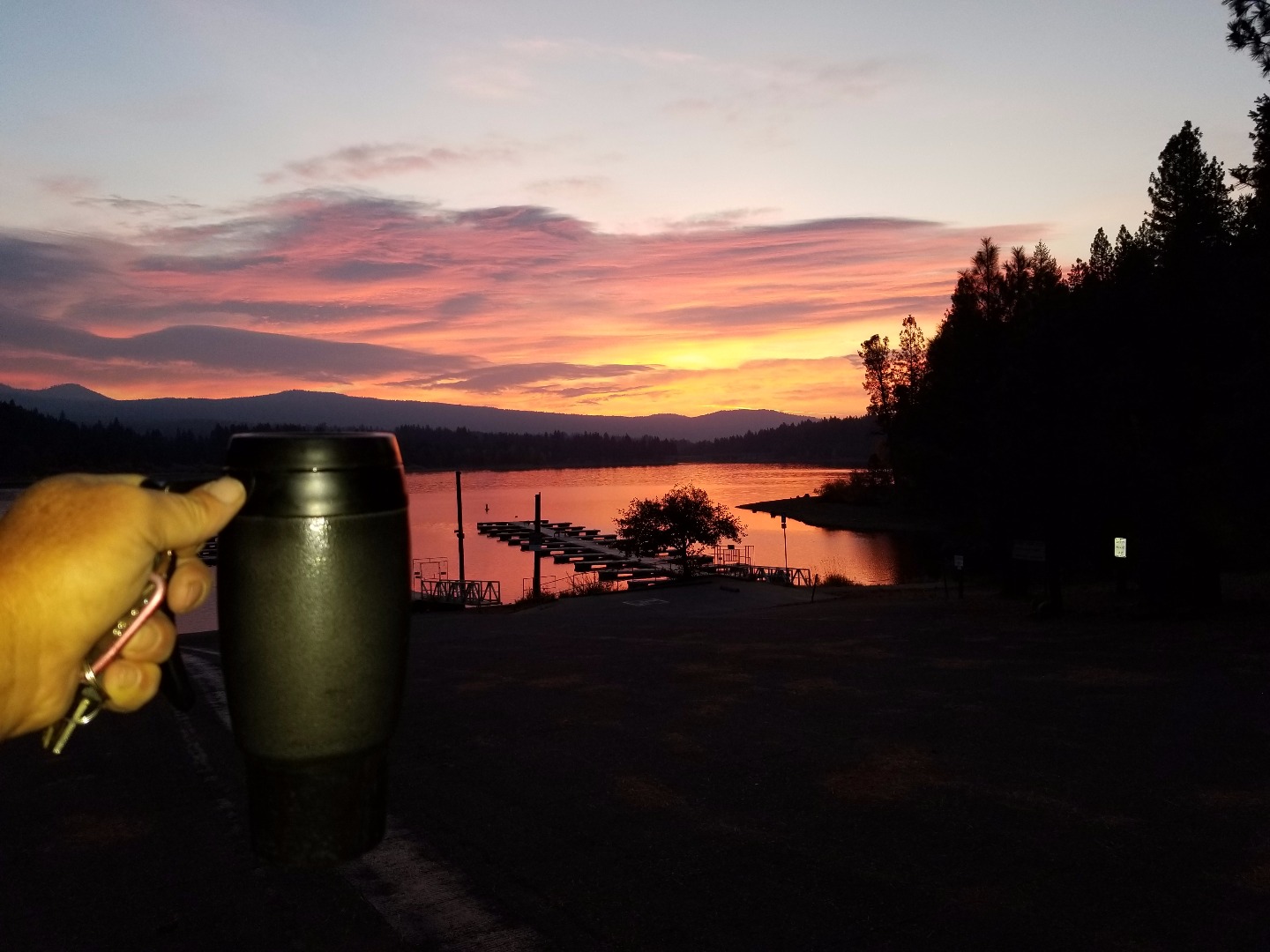 This is how you start the morning off
Photo Credit: Scott Caldwell
by Scott Caldwell
10-20-2017
SC GUIDE SERVICE
(530) 905-0758
Website
If you fly fish great. If you fish gear an bait great. You can do both and catch fish all day long at Lake Siskiyou. My client Greg and I did both, yesterday, and caught somewhere in the neighborhood of a lot of Trout.
If you need a number over 30 is safe bet. Greg and I fished 3 rods two of which stayed the same all day. One 4wt flyrod with and intermediate sink line and a small streamer fly. The other a light spin cast rod with small Brown Trout broken back rapala. These two set caught fish all day. 
The 3rd rod was on the downrigger and was simply for our amusement to see what we could get the Trout to bite on. It did not matter much we caught fish on just about everything I put down there. We even caught some small mouth Bass. 
Lake Siskiyou is a little jewel nestled in the city of Mt.Shasta. It is a great Trout fishery as well as small mouth Bass. It will fish all winter even when the wind blows you off the water.
The wind did blow yesterday and brought some rain later in the evening but the Trout did care they continued if not better when the wind put a nice ripple on water. By about 230 the wind was starting howl and Greg an I had caught enough Trout so we got off the water before it got any worse.
Did I mention we were the only boat on water except for the lone float tube guy who was having his own epic fishing adventure with his flyrod? Well we were and I highly recommend Lake Siskiyou for your next fishing excursion. This lake provide some great fishing action as well as many postcard picture opportunities.
Video 

Give me a call 530 905 0758 or email me at Scott@Caldwellfishing.com you can now Book and pay online with my new and improved Booking Calender,  click on day you want and follow the simple steps to your next epic adventure
Photo Credit: Scott Caldwell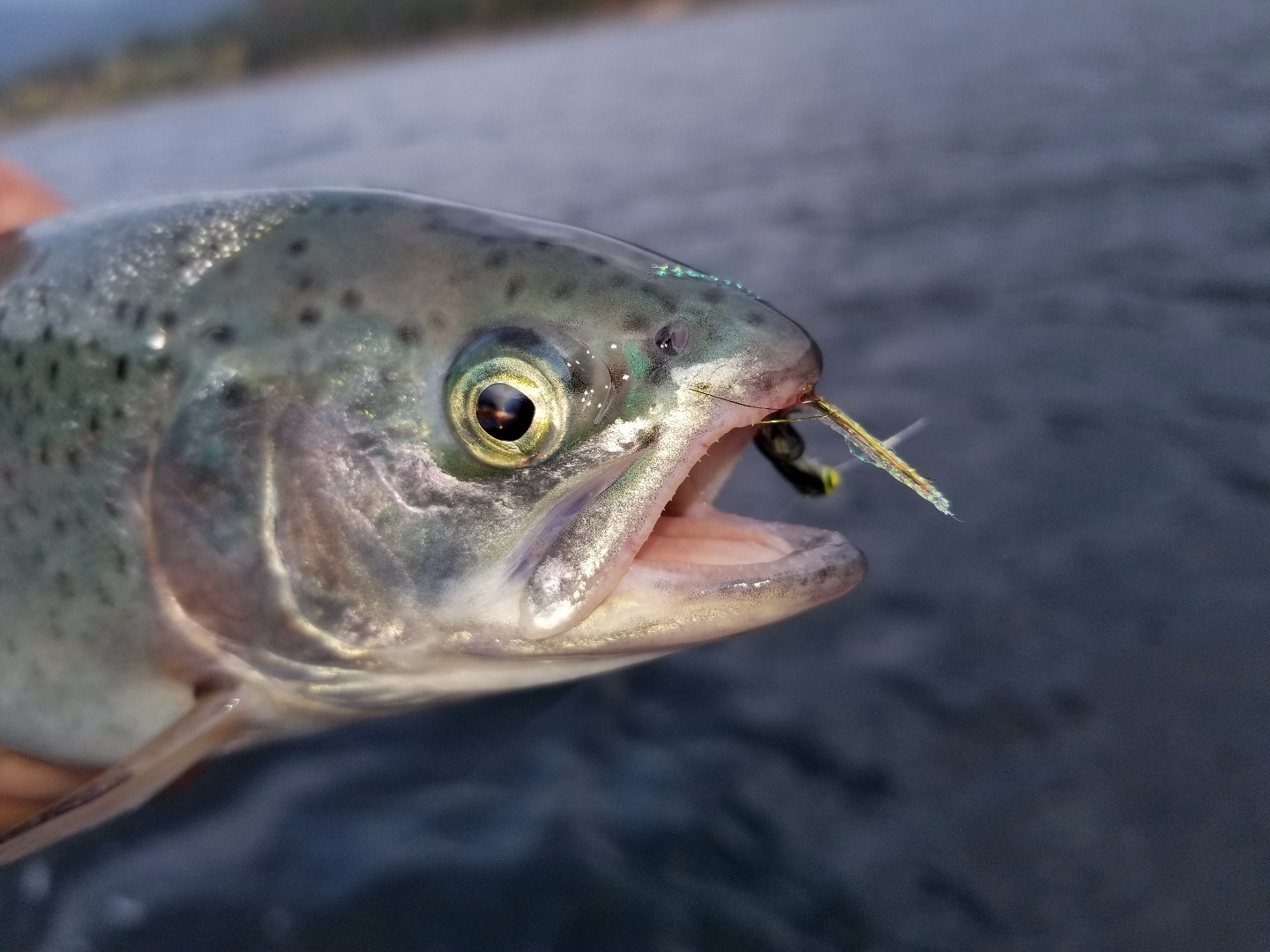 Hungry hungry trout
Photo Credit: Scott Caldwell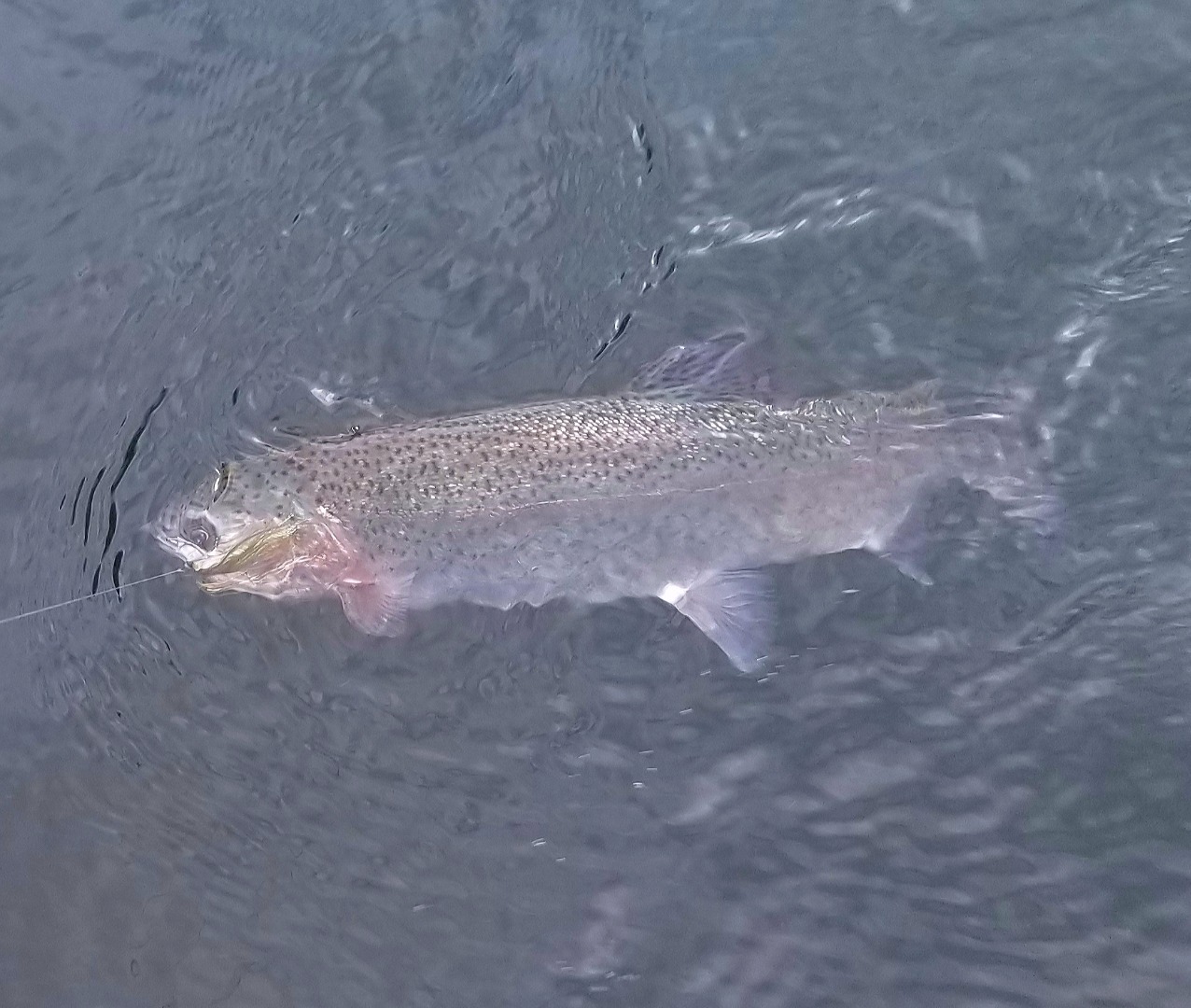 Little footballs
Photo Credit: Scott Caldwell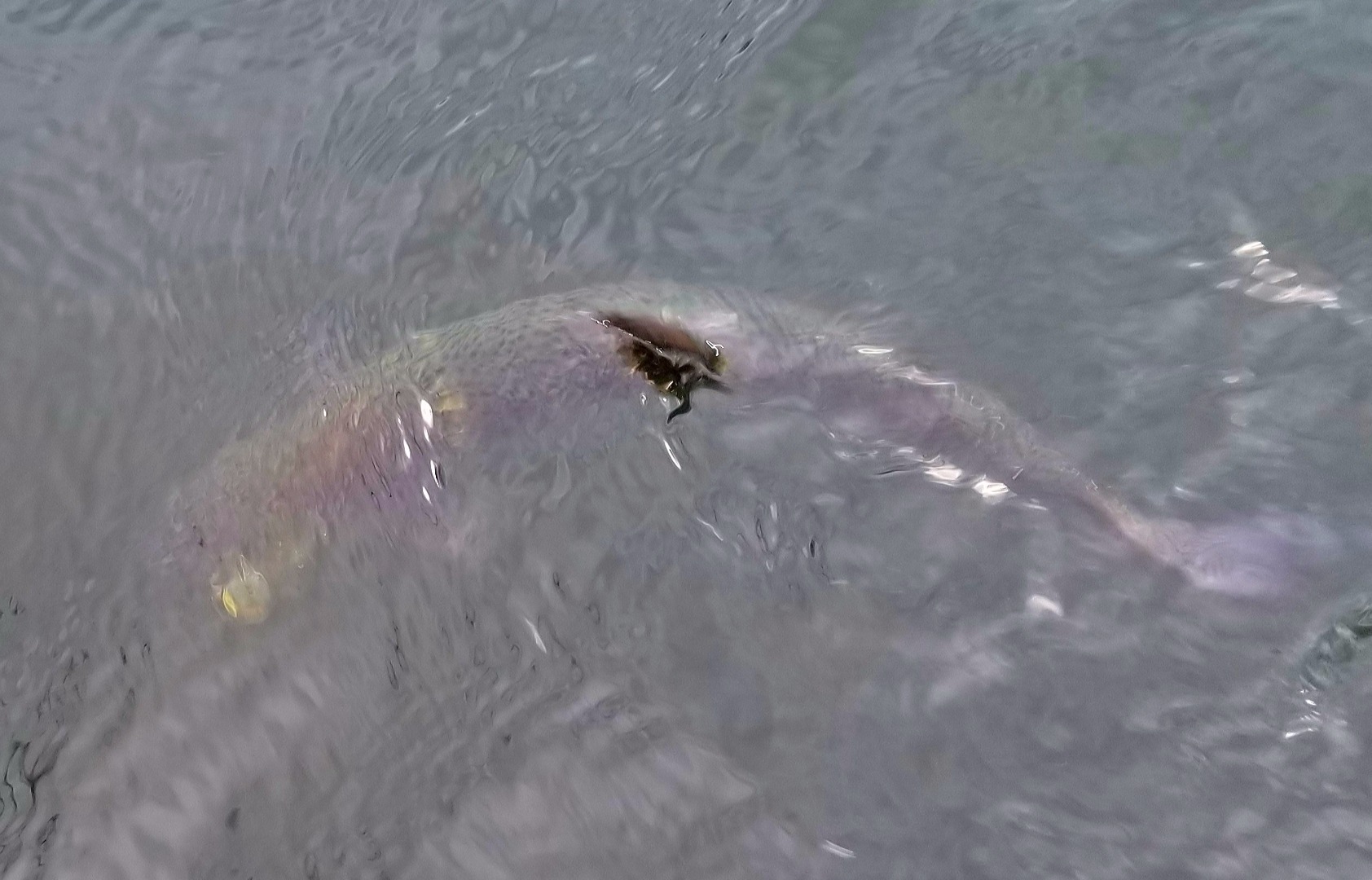 These are some great eating trout
Photo Credit: Scott Caldwell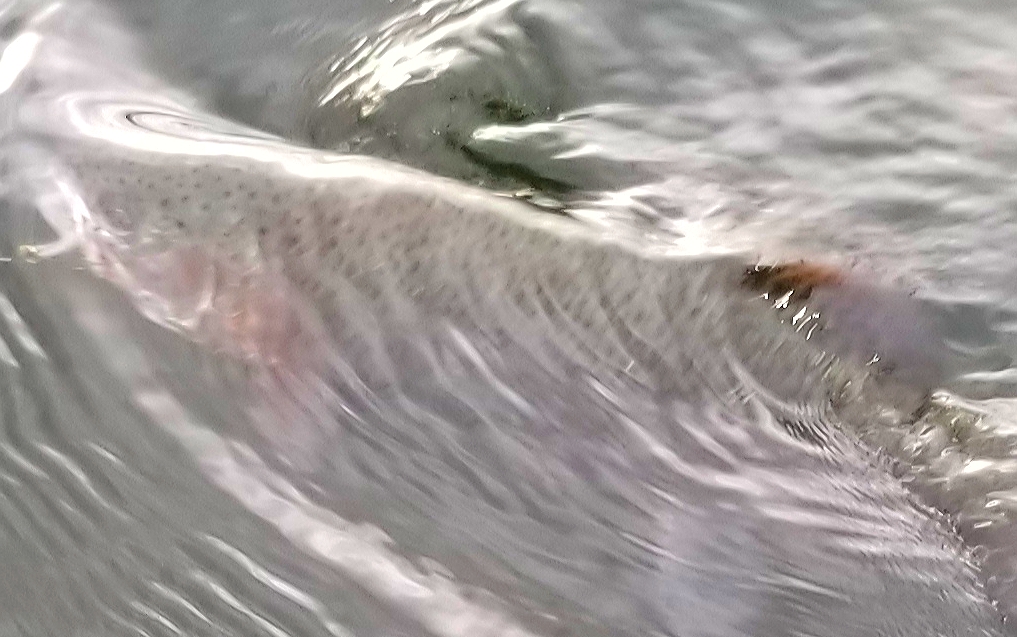 Hard fighter
Photo Credit: Scott Caldwell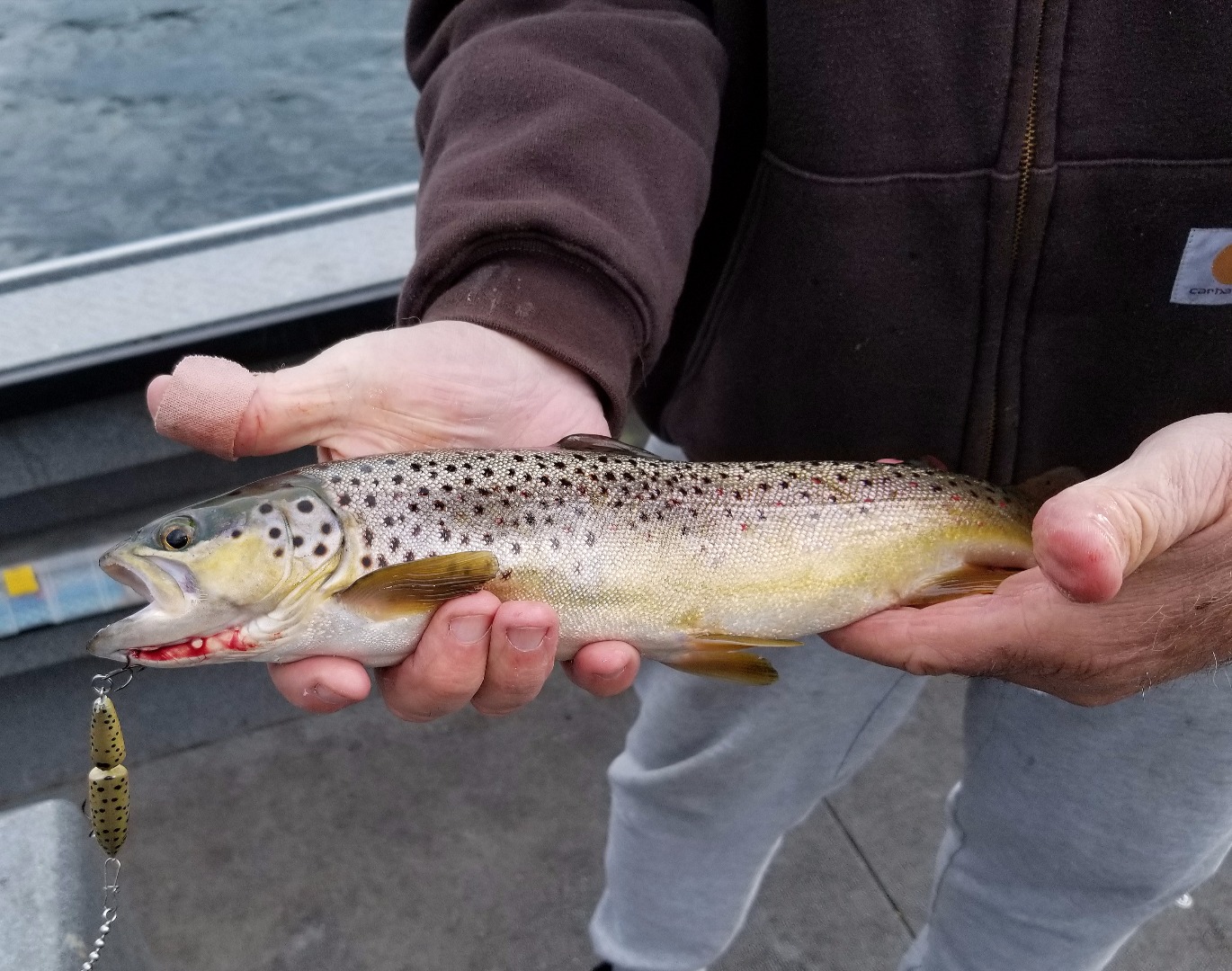 On the broken back
Photo Credit: Scott Caldwell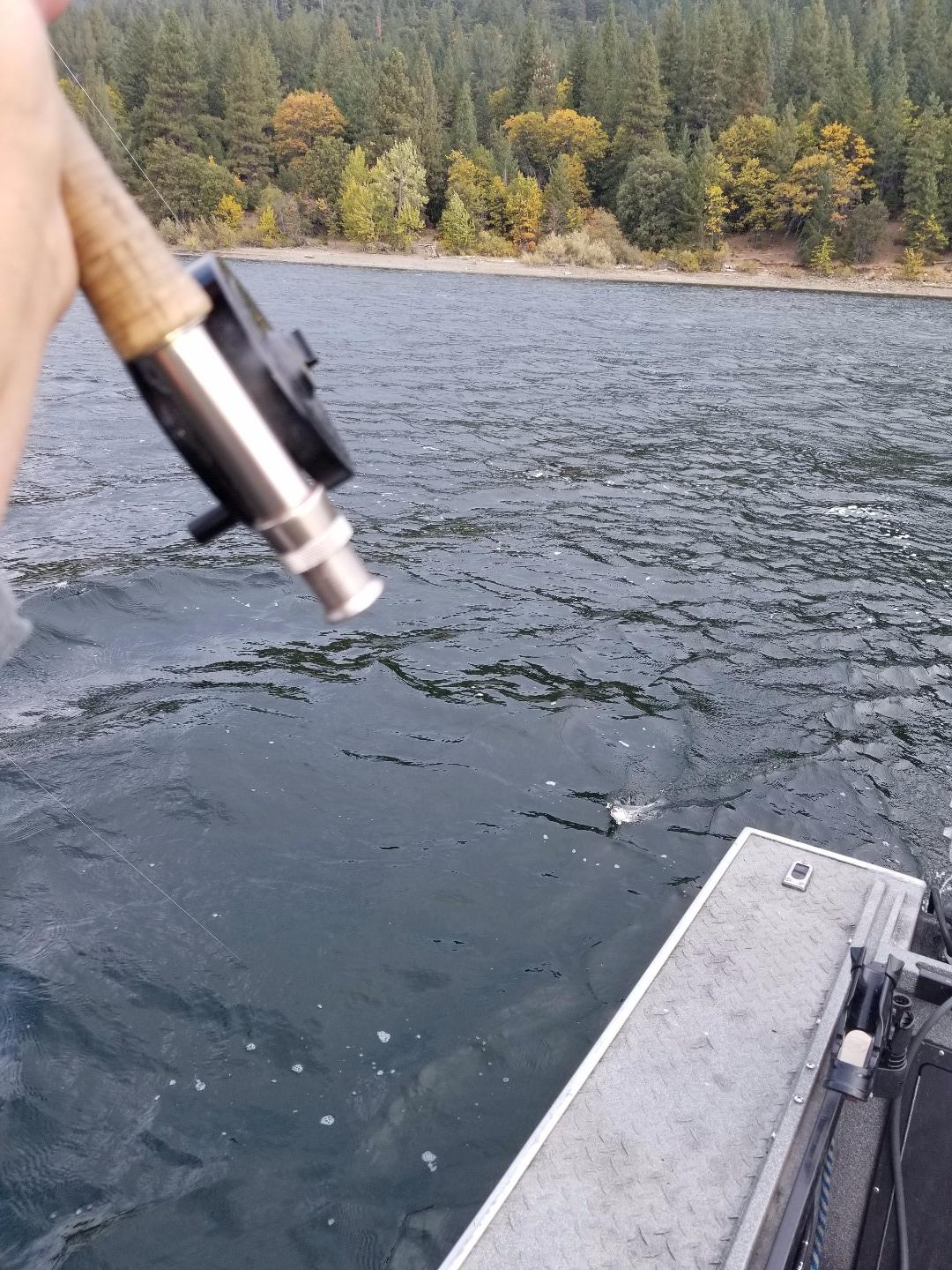 A lot of fun on the fly
Photo Credit: Scott Caldwell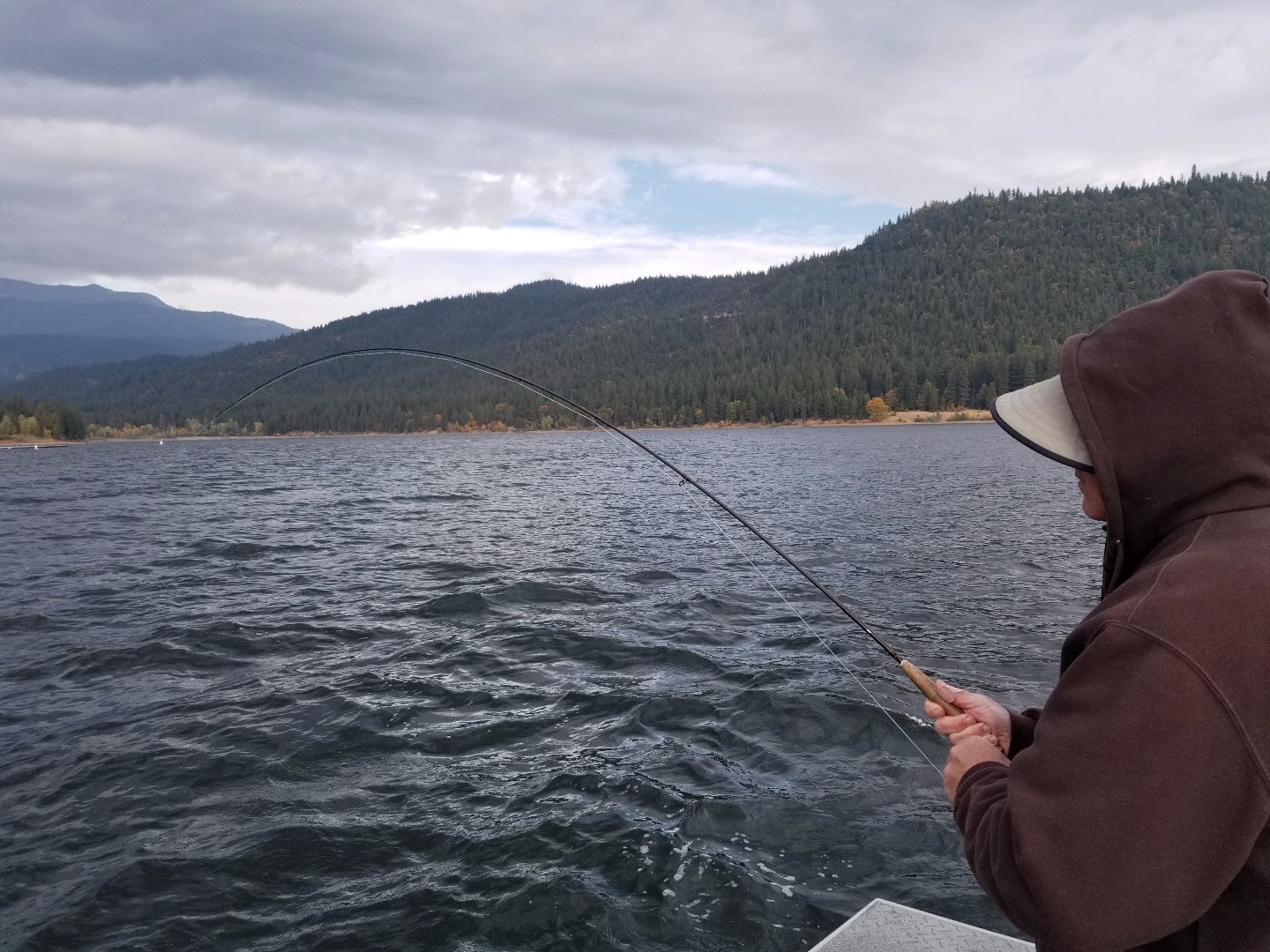 Fish on again
Photo Credit: Scott Caldwell
Source Link: