Trinity River salmon trappings
8-24-2017
Kenny Priest
(707) 496-8671
For the week of Aug. 13 through Aug. 19, 27 Chinook salmon were counted at the Junction City weir. Of the 27, 10 were jacks and 17 were adults. To date, this trapping season, which began on July 23, 65 adults and 18 jacks have been counted. The Junction City weir was taken out by a large tree on Monday night, which likely means no trapping will take place this week. The Willow Creek weir is not yet in the water, but could be back in business this week with trapping starting on Aug. 27.
Big Trout on the bite at Shasta Lake
8-24-2017
Scott Caldwell
(530) 905-0758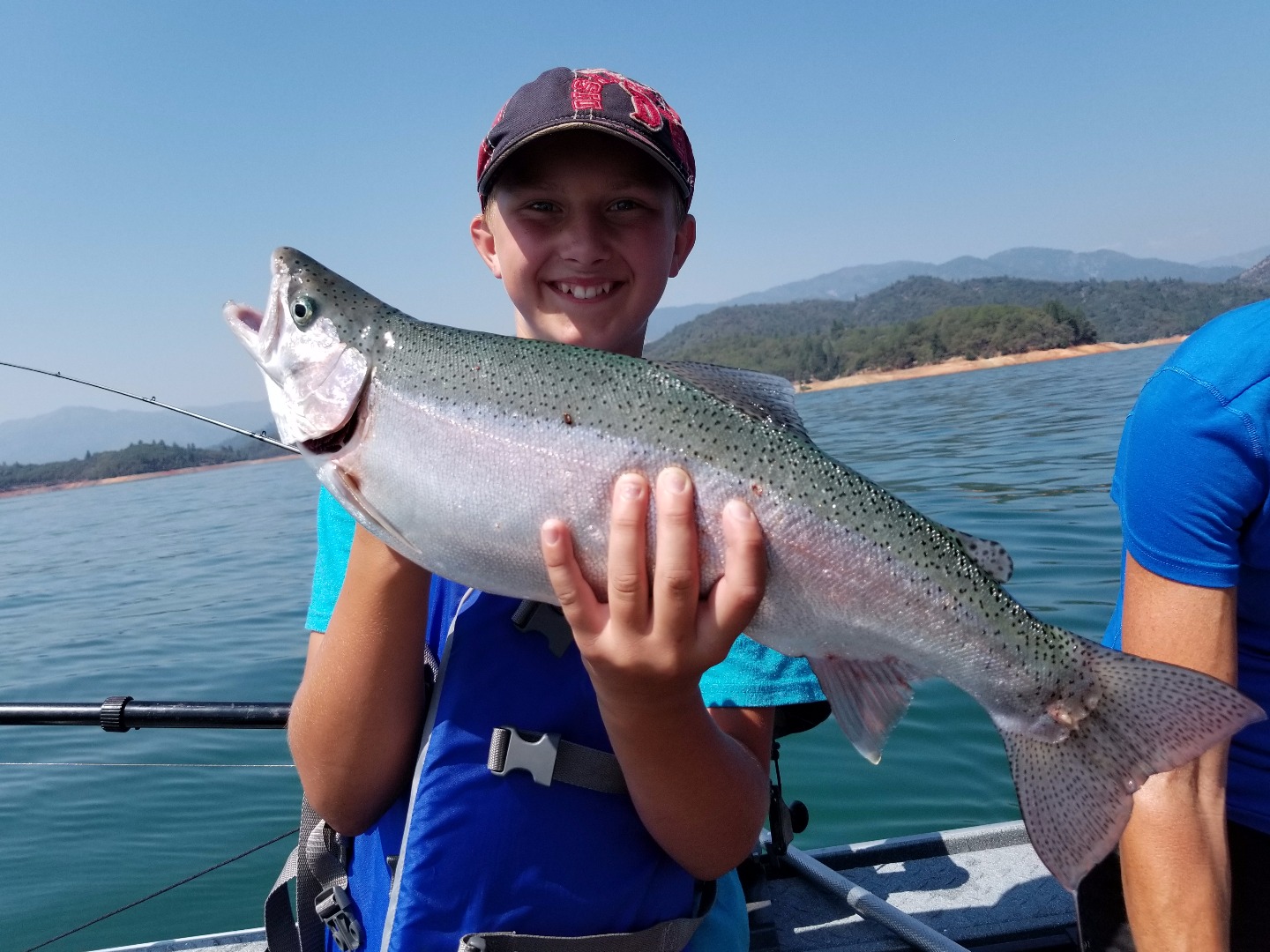 Big Rainbow Trout are on the bite at Shasta Lake. These fat football's are gorging themselves on the shad, so find the shad and you will find the Trout. The fish are deep and can be found at depths between 70 and 110 feet. My Cannon Mag 20 down riggers made fishing these depths a snap. Sep's pearl dodgers and hammered gold provided the flash attraction, Pro-Cure shrimp/krill oil and Carpspit scents provided the smell on a variety of lures. Trolling at 1 to 2.5 mph in deep water provided steady action Rainbow trout in the 2 to 7 pound class most of the fish are averaging 3 to 4 pounds. Check out my pictures and  video they say it best. Give me a call or email me to get in on the action.
Limits daily Shasta lake
8-24-2017
Kirk Portocarrero
(530) 221-6151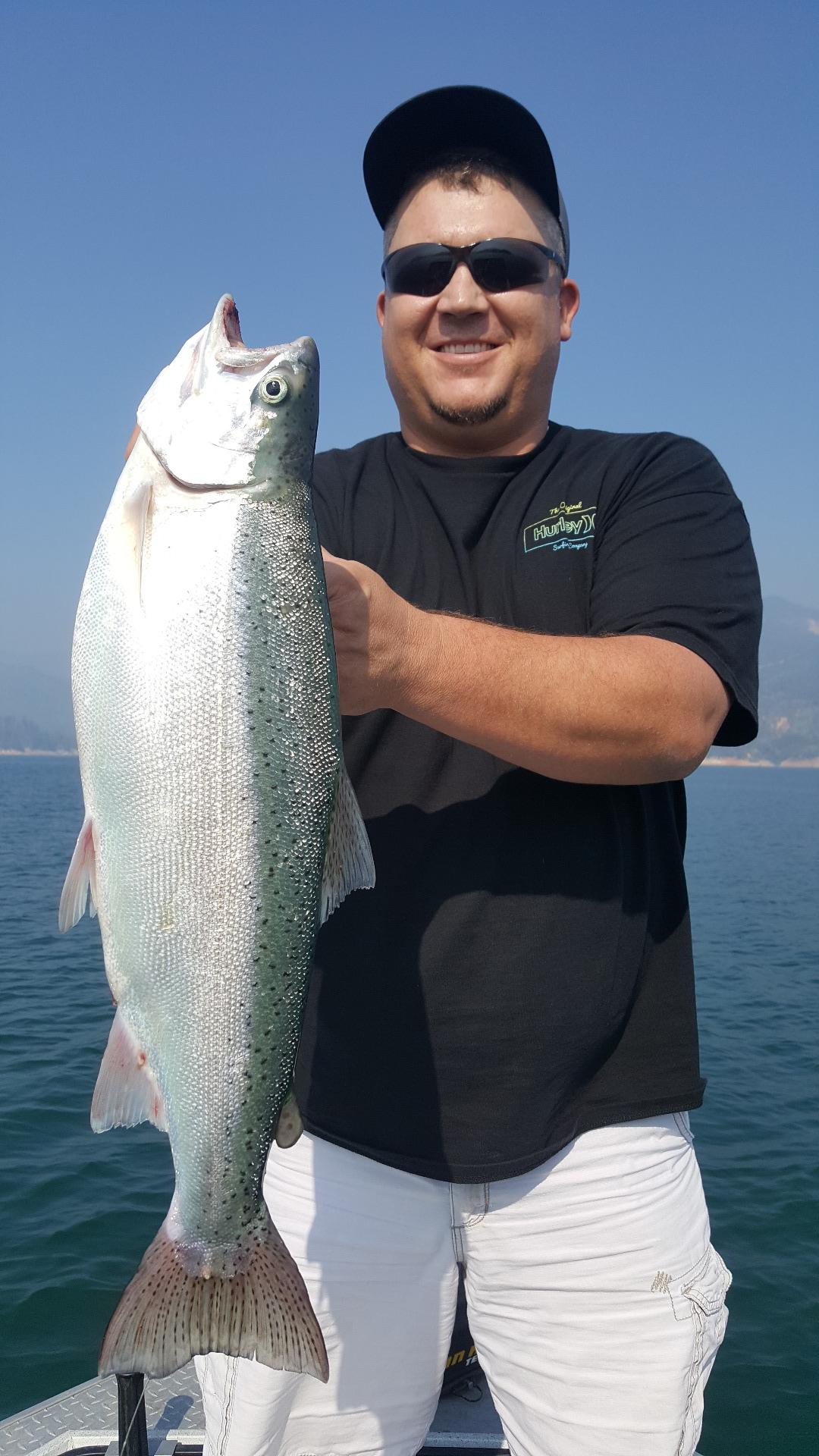 Thursday we fished  2 boats both Justin  and myself caught limits for 7 fishermen over 50 fish were hooked with two fish over 5 pounds each. I can't say any more how good this fishing is. Give us a call we have been guiding since1988. Thanks, Kirk