SCOTT CALDWELL
SC GUIDE SERVICE
(530) 905-0758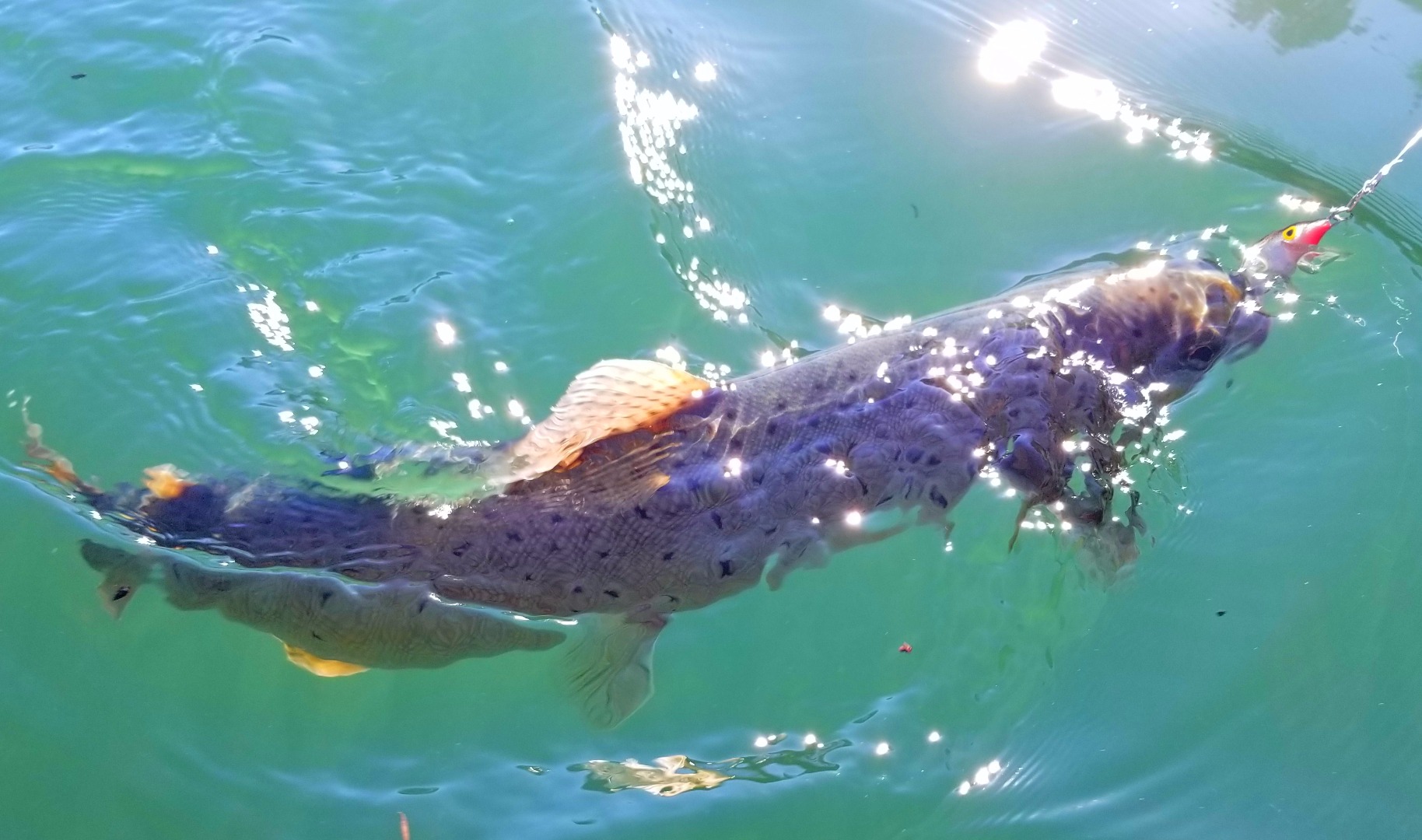 Working on Sunday can be fun
12-11-2017
Scott Caldwell
Who says working on Sunday can't be fun. Chasing Big Trout on Shasta Lake is certainly one way to make it fun. Conner and I trolled our way around Shasta Lake and had some success. The bass sure seemed to like the 4.5 Maglip trolled at 3 to 4 mph. We landed 6 just like the one in the photo. Although the bass were fun we were targeting big  Brown and Rainbow Trout. 
We had a few other take downs while trolling various offerings but they didn't stick. Our success on the Trout came later in day casting CD 7 rapalas to rising Trout that were crashing bait and flies. All of our plugs were heavily coated with Pro-Cure Carpspit or Shrimp/krill oil. Casting long distances and getting good hook set was made possible with Fins Windtamer fishing line in pink this stuff is awesome. 
We hooked quite a few Brown and Rainbows while casting no monsters but all good hard fighting fish. December on Shasta Lake has been pretty awesome so far. The boat traffic has been minimal and ya can't beat Redding Winter weather. Other than wind at times it is a pretty comfortable place to fish in the Winter.
Give me a call at 530 905 0758 or Book Online it is that easy 
Happy holidays Scott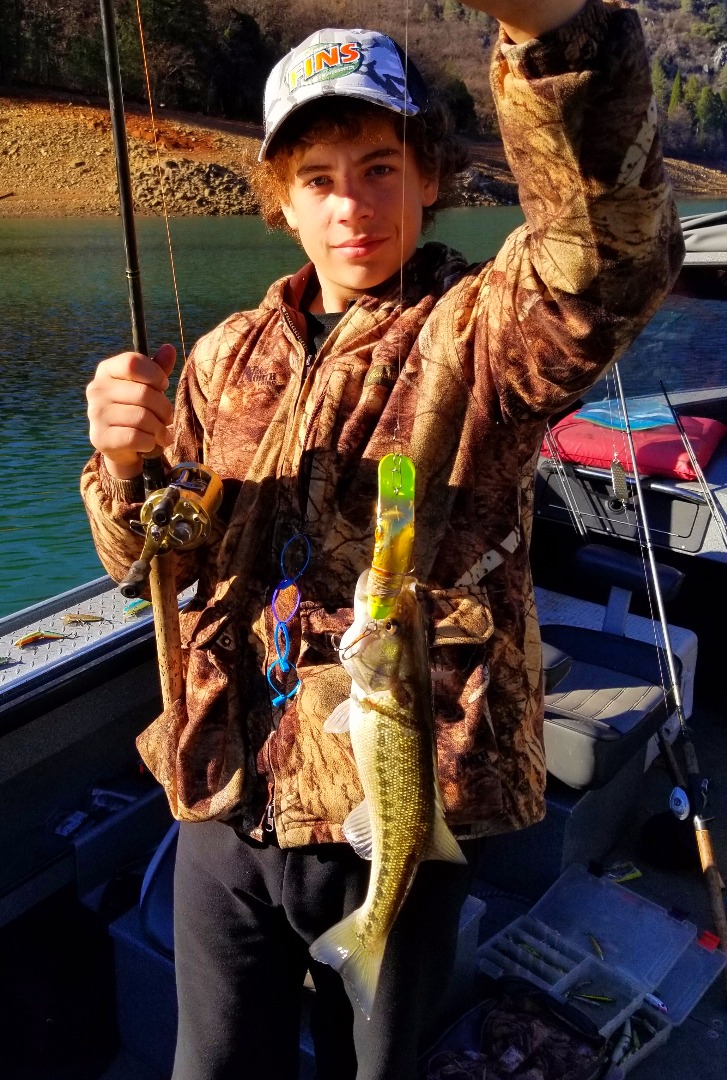 Spotted Bass
Bass like Maglips too
Photo Credit: Scott Caldwell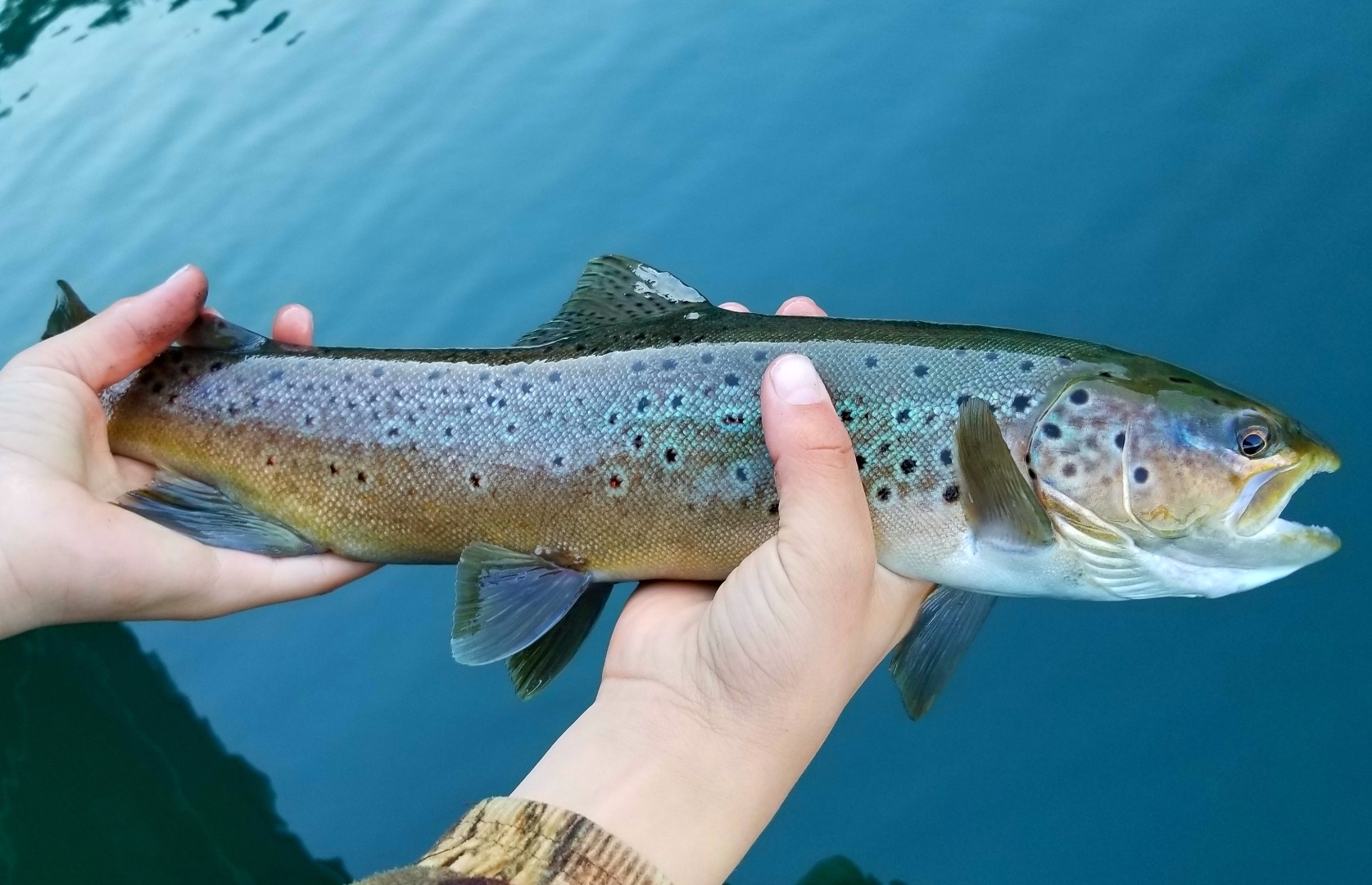 Brown Trout
These hard fighting Shasta Brown Trout are a blast
Photo Credit: Scott Caldwell