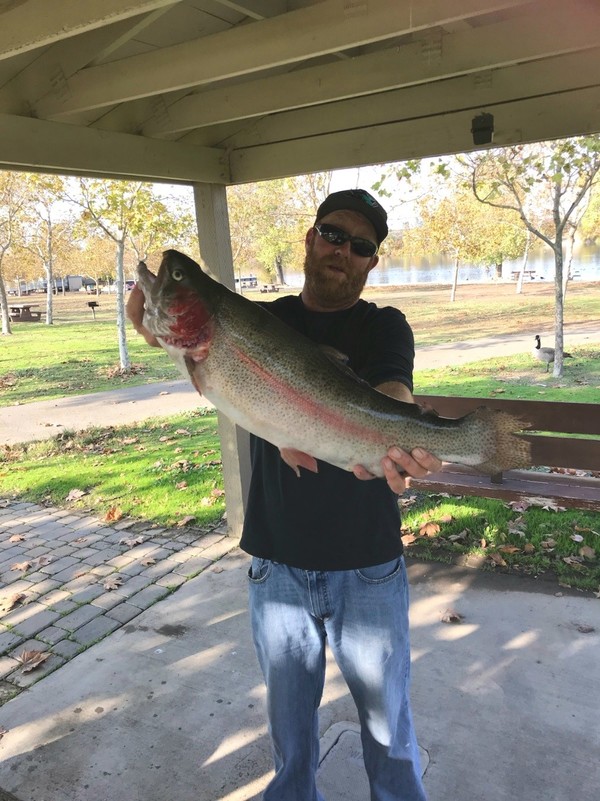 Shadow Cliffs Reservoir Fishing Report
11-3-2017
East Bay Regional Park District
(888) EB-PARKS
GENERAL CONDITIONS

The weather at Shadow Cliffs has been cool in the morning to warm in the afternoon with the temperatures in the low-40s to the high-70s

Water Temperature: 60 degrees, depending on depth.

Water Clarity: Visibility seems to vary between 10-15 feet.

CATFISH

Rudy of Livermore caught a 20 lb. catfish while fishing on the first dock, and he was using chicken livers.

TROUT

Limits of trout are being caught all over the lake.

Robert Muchna caught a 3lb. trout fishing of the Stanley shoreline and he was using pumpkin power-bait. Sam of Pleasanton has been catching limits of trout early in the morning on his boat. Ben of San Jose caught a 5lb trout fishing the east side of the Stanley shoreline and he was using chartreuse Powerbait.

BASS

On 10/22/17 G. Rezendes of Union City caught and released 3 bass and he was float tubing in the arroyo. On 10/30/17 G. Rezendes caught and released 8 bass float tubing in the arroyo and he was using Senkos.
Source Link: