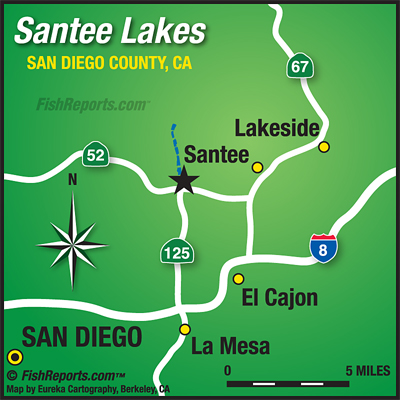 Santee Lakes Fishing Report
7-25-2017
Santee Lakes Staff
Catching the Spotlight

We will be holding another Night Fishing Event this Thursday! Come on out and catch some catfish like Rudolph and Andrea Difiglia (pictured above) did during our last event. The event goes from 5:00 PM to 11:30 PM and you can fish Lakes 1 through 4. All anglers must have a lantern.

July is National Parks and Recreation Month. This weeks special is $1 Jr. fishing permits on Tuesday the 11th and $1 spray ground wristbands on Wednesday the 12th. Every Monday will be $1 gate admission. Keep sending in your pictures for a chance to be featured in the weekly fish report!

Lake Lowdown

Avg. Water Temp: 79.2°F
Water Clarity: 6 ft.

Catfish continue to bite well on shrimp and mackerel. The bass bite has slowed down a little bit. This is probably due to the heat. Anglers are still catching them though. Try using a senko or a drop shot rig.