6-19-2017
Written By San Vicente Reservoir Staff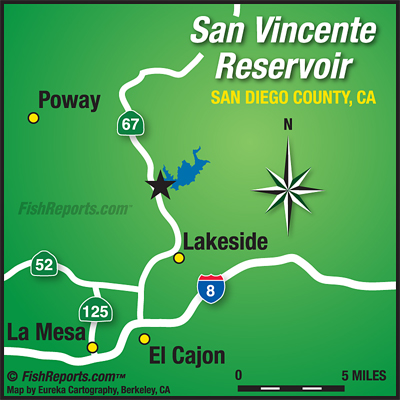 San Vicente Reservoir Fishing Report
WEEK ENDING: 6/18/2017                                      WATER TEMPERATURE: 83
The bass bite was somewhat inconsistant last week, probably due to the bit of low pressure that came through Saturday. Mid week had the largemouth biting top waters, and reaction baits in the morning with drop shot, and senkos in the afternoon. Bluegill have been a bit smaller on average, but they have been willing biters. If you can locate a school, Mealeworm, redworms, and nightcrawlers have been the top offerings for the panfish.
The Bass fishing has been fair with fish up to 1.5 pounds.
The Bluegill has been good with fish up to 1/2 pounds.
The Catfish has been good with fish.

PLEASE CONTACT THE MARINA AT  619-390-1918 FOR MORE INFORMATION
http://www.sandiegofishreports.com/fish_reports/67878541/san-vicente-reservoir-fishing-report.php