San Pablo Reservoir - El Sobrante, CA (Contra Costa County)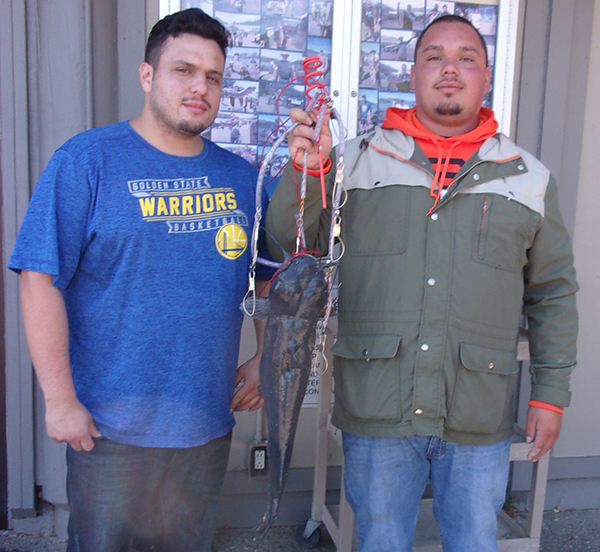 Channel Catfish
Courtesy of San Pablo Reservoir
7-2-2017
The Trout bite has slowed to a crawl if you are going to fish for trout it would be best to fish down down by the dam in the deepest waters.  The Catfish are biting on the shoreline by the main rec. and by the boat launch.  The crappie are biting in the back of Scow Canyon and down by the boat launch.  Bass are biting using a panther martin lure while trolling.

Lake Conditions:
Lake Level       309.4
Surface Temp  80.0
Fish Plant: We planted 1,200 lbs of Catfish from Mt Lassen on 6-29-17
Fish Tales:
Sergio Alvarado from San Francisco caught a 8.6 lb Catfish using shrimp at the Main Rec. on 7/1/17
Park Information:
San Pablo Recreation area is open daily for the month of July from 6:00 – 8:00 p.m.  Boats have to be off the water at 7:00 p.m. The café is open Friday, Saturday and Sunday from 10:00 am – 4:00 p.m. serving Hamburgers Hotdogs and French Fries.
http://www.norcalfishreports.com/fish_reports/67879131/san-pablo-reservoir-fish-report.php