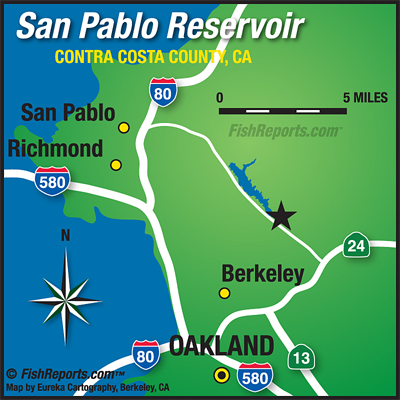 6-18-2017
Courtesy of San Pablo Reservoir
Lake Conditions

Lake Level: 309.4
Surface Temp
Fish Plant: We planted 1,200 lbs of Mt Lassen Trout on 6-15-17. Our next plant will be Catfish the week of the 26th.

Fish Tales

We have no pictures to share.

Park Information

San Pablo Recreation area is open daily for the month of June from 6:00 — 8:00 p.m. Boats have to be off the water at 7:00 p.m. The café is open Friday, Saturday and Sunday from 10:00 am —4:00 p.m. serving Hamburgers Hotdogs and French Fries.