Fish Derby Time
Written By : E.B. Duggan
6-12-2017
(530) 629-3554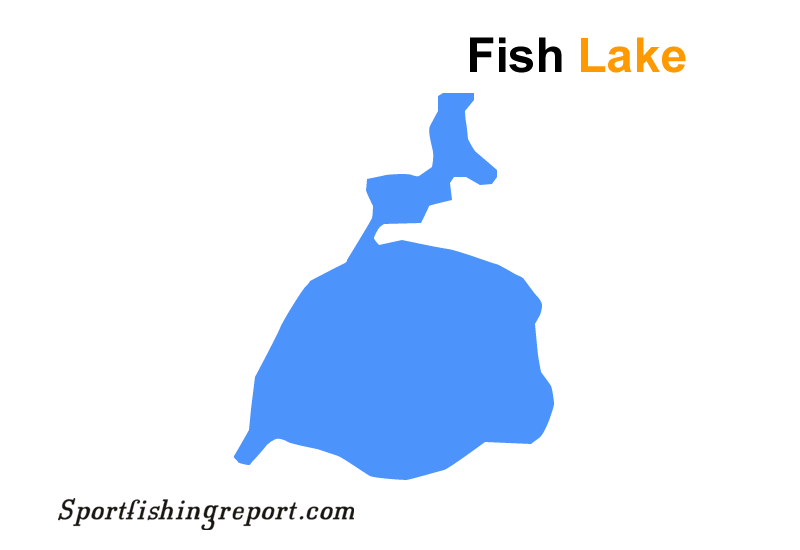 The Sky Crest Lake Fire Safe Kids Fish Derby this last Saturday, June 10th had a great turnout!  About 150 kids were able to go fishing. The morning was the best fishing because around noon the wind started to pick up and started to blow things around. The biggest fish was about 15in, probably a hold over. Sorry I was unable to get the name of the youngster that caught the big fish but I am sure he or she was very proud.
The "Fish Lake Kids Fish Derby" is coming up Saturday June 24th. So, if the kids didn't get enough fishing at Sky Crest then bring them up to Fish Lake. There will be life jackets and boats available so that all youngsters from 4 to 15 will have an opportunity to go fishing. There will also be a casting event with a raffle going on during all events. So, any kid that has registered will have three chances to win a prize. After the events there will be a free Hot Dog lunch for the contestants and their parents. My advice would be to come on up to Fish Lake and enjoy a great outdoor experience with the family.  
We had a little rain this past week but not enough to make the river blow out. Right now the Trinity River is coming into great fishing condition for Spring Run Chinook salmon and summer run steelhead. Remember you can only have two (2) salmon in possession at any time!
Well the Trinity River Boat Races are over and it was good to see that many boats start the race. The course was from Kimto beach to just below South Fork. From where I was seated it appeared that Roger Sanderson may have won the race but I cannot declare him the winner as of yet...
Fishing: The Trinity is still somewhat high but really starting to come into good fishing condition as the river continues to drop. Right now the river is a good steelhead green with about two feet of visibility.  You will have to find you a good accessible place to fish from the bank that has a slow shallow side of about two feet in depth. Or you could look for a nice back eddie as the fish will be looking for a place to rest with the heavy current. Right now you could use roe if you have some good frozen batch for salmon or night crawlers for the steelhead.  A #4 Vibrex spinners with silver blade and red/orange or chartreuse color bodies, also a #4 bronze blade with red beads Mepps spinner. These will work for either salmon or steelhead at this time of the year.
Good news Senate Bill 187 has gone through the Senate and is in the House for passage. The Bill will give one a full year fishing license from the day you purchase it not just to the end of the year. Great news for the retired people!
Mid-Klamath: Iron Gate Dam is releasing 1,759cfs and the Seiad Valley gauge is reading 4,530cfs. This good news for the trout fisher people who like to fish the Upper Klamath above I-5, it means that fishing for trout and steelhead are within your ability in that stretch of the river. It also means that it will not be very long before you can fish the Seiad Valley and Happy Camp area of the Klamath. 
Lake Conditions: Whiskeytown is 99% of capacity with inflows of 2,190cfs and releasing 2,054cfs into Clear Creek & on to Keswick. Shasta is 95 of capacity (a decrease of 1% & minus 1ft) with inflows of 5,151cfs and releasing 7,360cfs, Keswick is 87% of capacity with inflows of 9,210cfs and releasing 9,587fs; Oroville Lake is 67% of capacity (a decrease of 4% & minus 14ft), inflow is 5,818fs and releases are 8,521cfs; Folsom Lake is 95% of capacity (plus 8% & plus 8ft.) inflows are 90315cfs and releases are 8,941cfs. 
Trinity Lake: The Lake is 13ft below the overflow (decrease of 3ft) and 92% of capacity (2% decrease) Inflow to Trinity Lake is 1,902cfs and Trinity Dam is releasing 4,675cfs to Lewiston Lake with 1,475cfs going to Whiskeytown Lake and on to the Keswick Power Plant with 9,587cfs being released to the Sacramento River. 
Trinity River Flows and Conditions: Lewiston Dam releases are 3,200cfs, water temps of 46.1 air is 52 degrees at 11:00am. Sunday. Limekiln Gulch is 7.4ft at 3,219cfs, water temps are 46.4 degrees and air is 85.  Douglas City is 9.3ft at 3,423cfs, water temps of 46.3, air is 57. Junction City is 5.7ft at 3,590cfs.  Helena is 13.9ft at 4,505cfs with water temps of 47. Cedar Flat is 8.2ft at 4,240cfs. Willow Creek is estimated at 4,950cfs air is 64 and water at 51.5. Hoopa is 16.2ft at 5,494cfs with water temps of 53.4.  Flows at the mouth of the Trinity River at Klamath River are estimated to be 14.5K cfs.
Klamath: Iron Gate Dam releases are 1,759cfs.  Seiad Valley is 5.3ft at 4,530cfs. Happy Camp is estimated at 4,850cfs. Somes Bar is estimated at 6,907cfs. Orleans is 7.7ft. at 9,088cfs. Klamath River at Terwer Creek is 13.4ft at 17.4Kcfs, water temperatures of 55.4 degrees. Flows at Smith River, Dr. Fine Bridge are 7.7ft at 2,520cfs. 
Temperatures in the Valley last week were 88/42 degrees with 0.75 inches of rain with a season total of 84.45in of rain and 3.5in of snow. Temperatures in the valley next week are expected to be 89/55 degrees; with clouds the first part of the week and then sunshine with a little cloud cover for the weekend, then sun for the next week.