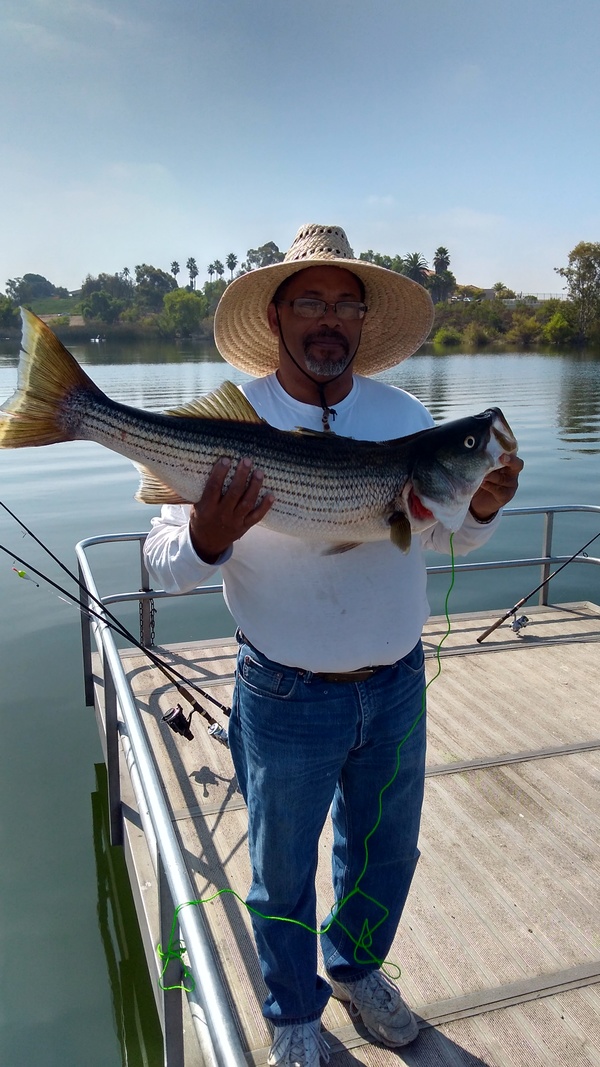 by Murray Reservoir Staff
8-13-2017
Like the old saying goes...There's a first time for everything! Cecil & Kathy Brookins visiting Lake Murray from Oxnard were on the fishing pier using cut Mackerel for Catfish and caught a 16 pound STRIPED BASS! As far as anyone here can remember, this was the first Striped Bass ever caught here!

The lake temperature is still up around 82 degrees and the Largemouth fishing continues to be the best action. Several anigers reported success in the San Carlos arm drop shotting purple plastic worms and of course live Shiners are still the easiest way to hook up. A good technique for catching panfish is to use an ultra-light rod with 41b test. Use a #8 hook, split shot and a bobber about 1.5 feet up the line. Cut night crawlers have been great.