Owens River - Middle
 

- Bishop, CA (Inyo County)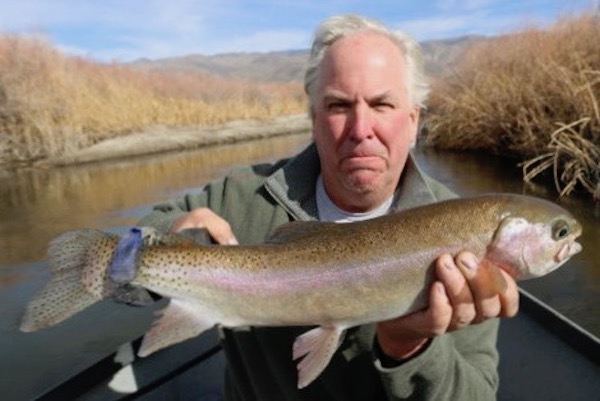 Mitch Kelly booked his first drift trip with us, and C & R this awesome rainbow on a Spruce-A-Bu streamer. Good job buddy!
Photo Credit: Tom Loe
Flows remain very low due to maintenance on the hydro-electric facilities around PVR. The bulk of the fish will seek the deepest pools at this level. A fair amount of riffle water will be to shallow for fish to stage in during the hatches, so focus on the larger pools, & their respective tail outs. The baetis hatch comes off after noon most days, with some blanket midge emergences appearing too. Drifting has been good for numbers of smaller planted rainbows and browns with a few bigs showing in the counts most days. We are currently limited in our runs due to low water. Smaller perch fry patterns like our #16 Punk Perch in the afternoons during the BWO hatch is a good call. Make sure you have some #16/18 adult baetis (BWO) patterns handy for the mayfly hatch. The adults come off in the foam, & hide in it while their wings are drying. Keep your imitations high and dry with frequent use of desiccant.  This should be a memorable season for surface action. Nymph the deeper pools, & slots using Assassins, flashback pheasant tails, broken back midges, olive crystal caddis larva, & olive larva patterns. Hot streamers on the drift boat trip have been Spruce-A-Bu's and Loebergs, with the parallel Punk Perch getting grabs during the hatch. High-vis BWO adults and a dropper mayfly nymph profile can be deadly just prior to; & during the hatch. Fish your dry/dropper rig in the deeper riffle water, or along the foam lines leading into the pools.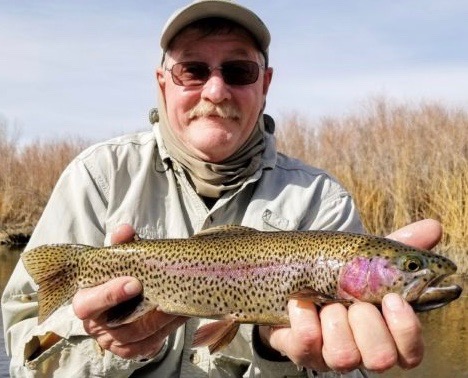 Bill Kear fished with Doug Rodricks, and got into good numbers of rainbows like this pretty specimen.
Photo Credit: Doug Rodricks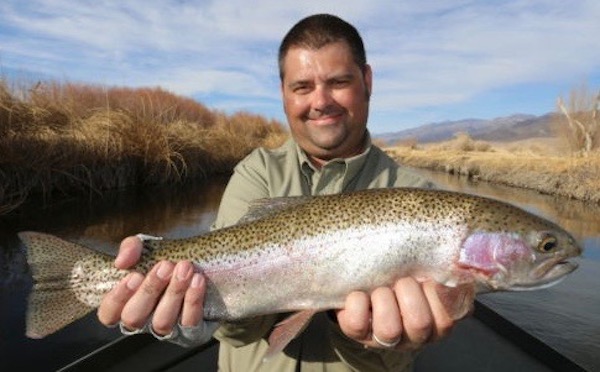 Fish of the week goes to Jeff Allen for sure. This big hen slammed a Spruce-A-Bu towards the end of the drift. Congrats Jeff!
Photo Credit: Tom Loe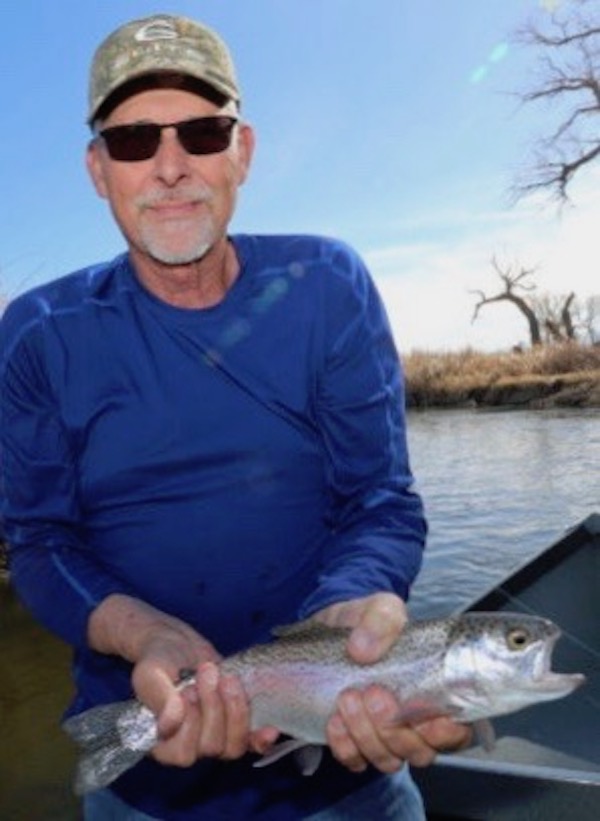 Had a super fun day with Dave Allen and his son Jeff. Dave showing off one of the many pretty bows he fooled using the "dip & strip" method of streamer fishing.
Photo Credit: Tom Loe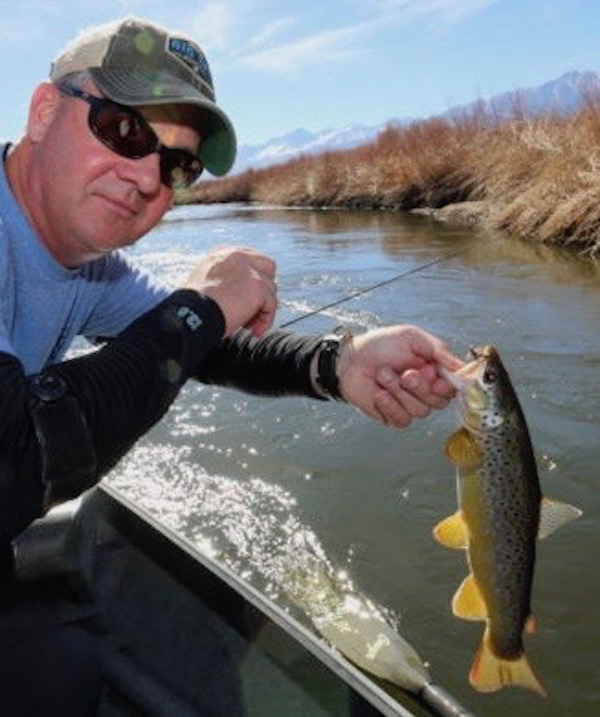 Veteran Drifter, & distinguished war Vet, Colonel Tom Dolan (retired) crushed the numbers using a small punk perch and a Spruce-A-Bu with me. The weather in the Owens Valley has been in the seventies making the fish very active.
Photo Credit: Tom Loe
If you would like to go fly fishing with Sierra Drifters give them a call at (760) 935 4250 and for more information visit their website

 

www.sierradriters.com.
Source Link:
Other articles you may enjoy
 

Courtesy of Idaho Statesman By Jordan Rodriguez Special to the Idaho Statesman Local angler Justin Maxwell shows off the trout that almost got away with columnist Jordan Rodriguez's favorite ice fishing rod at Lake Cascade. Shane Maxwell Special to the Idaho Statesman Read more here: http://www.idahostatesman.com/outdo...




 



2-7-2018 Tom Loe (760) 935-4250 Upper Owens has been unusually slow. Historically, this is prime time for trophy migratory rainbows moving up from Crowley Lake. The water conditions are less than perfect; however not bad. Flows are much higher than normal as the LADWP draws water from Grant Lake to fill Crowley. This ad...