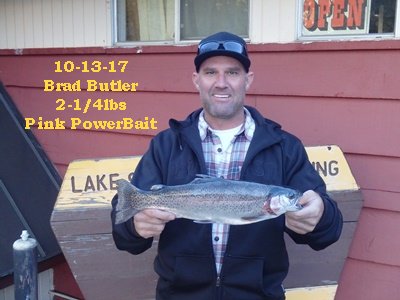 by Lake Sabrina Boat Landing Staff
10-19-2017
Website
Lake Sabrina Boat Landing
760-873-7425
October 19, 2017
WATCH OUT FOR DEER!
Don't forget that jacket!
Fishing season closes November 15th, 2017
Lake Sabrina Boat Landing will reopen
Saturday, April 28, 2018 at 7:00am!
Thank you all for another awesome year. Thanks to the Inyo Register for printing our weekly reports – whether they were about fish, the weather, the flowers, and the wildlife or just Lake life – Thank you! And thanks to Western Outdoor News for getting the word out. Thank you to all the other local outlets that report 'What's happening at the Lake' – it is very much appreciated. Most of all THANK YOU to you!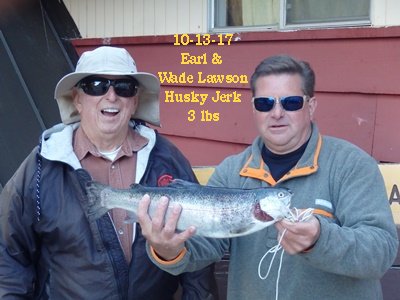 What a couple of glorious weeks up at the Lake and lots and lots and lots of people last weekend mostly with camera and tripod in hand. It was a constant stream of vehicles circling the lot and parking in some pretty interesting ways. We're pretty much past our leaf color prime, but Aspendell is still on the gorgeous side, but alas, all things must end and it looks like Friday may be the day for leaves in Bishop Creek Canyon – the pesky wind is coming in with a vengeance, so if you're heading this way for the weekend best plan for some pretty strong breezes.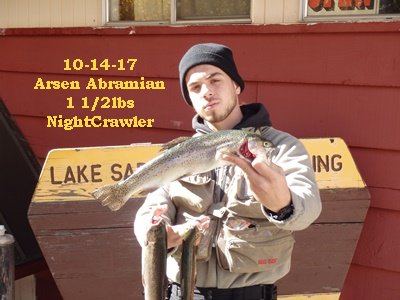 No tagged trophy fish out of Lake Sabrina that we know of, but some nice fish did come out of the Lake in the past week. Tamara Cerulle brought in a nice 3-pounder using a jig. Wade and Earl Lawson worked together to land a 3-pounder using a Husky Jerk down 12 colors. Arsen Abramian caught a 1-1/2 pound Rainbow on a NightCrawler and Brad Butler used pink PowerBait to bring in a 2-1/4-pounder.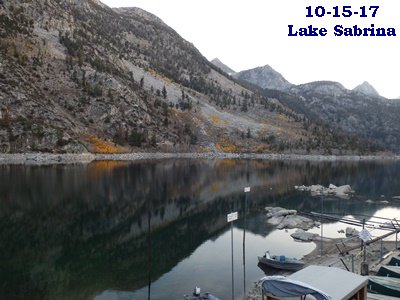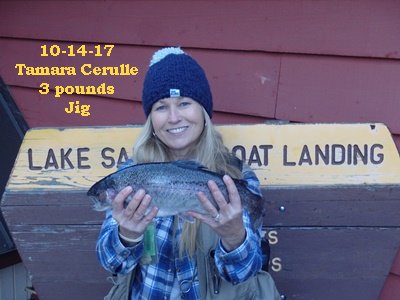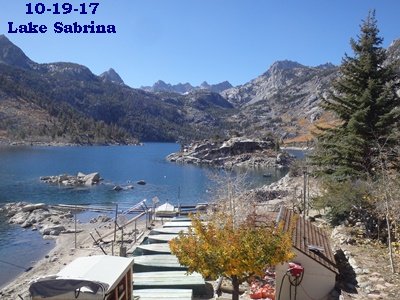 Again, THANK YOU! Hope to see you all next year!
Juanita, Rick, Patti, Len, Ginny, Dwayne, Jamin & Wade
Source Link: