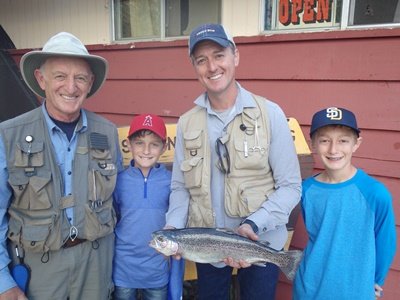 by Lake Sabrina Boat Landing Staff
8-14-2017
Website
Lake Sabrina Boat Landing
760-873-7425
August 14, 2017
THE CAFÉ (AND ONLY THE CAFÉ)
WILL BE CLOSED
AUGUST 19 & 20, 2017
The Store will be open
Boat Rentals will be available
WATCH OUT FOR DEER!
Don't forget that jacket!
With school starting for most kidlings, thought it might quiet down at the Lake this past week and weekend, but nope, y'all showed up again and we thank you. Lots of people enjoying the beautiful weather and great fishing. Luckily, we had only a few bouts with hazy weather as the breezes kept most smoke out of the area. Now if those breezes change direction that may change. The run-off has peaked and the Lake had dropped just a bit, but we're staying on the full side – just under spill!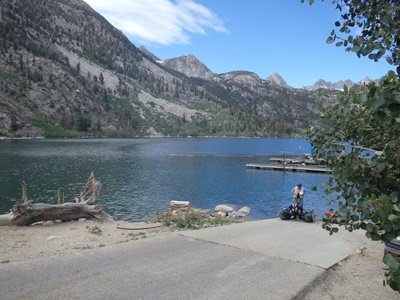 Fishing picked up at the Lake this week. Fishing the Inlets with NightCrawlers, Salmon Eggs, Jigs and Thomas Buoyants. Trolling Flashers (Dave Davis), NightCrawler or brass colored Lure along the shore or over the rock piles. LeadCore line with Lures are also working.  Just like drifting the Lake, try PowerBait or NightCrawlers by the rock piles or along the shoreline. Dam fishing or hoofing it back to Cookie's Point is your best bet – might try PowerBait, NightCrawlers or tossing a Lure. Got a load of DFW fish on Wednesday.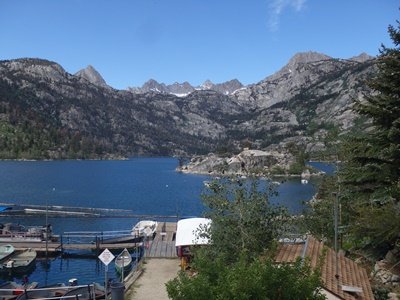 Some nice fish came out of the Lake this week. Adam Guerin brought in a fine looking 2-1/4 pounder using green PowerBait. Jaidyn with help from Dad Jun brought in his 'First Stringer Ever' using a KastMaster. I believe it took the entire Jimenez family to land their 5-3/4 pound brute using Salmon Eggs. Steve Ballard caught a nice 2-pounder (and some others) using a Red & Gold Thomas Buoyant. This year it was Michael Levindofske besting brother Jacob by catching a 3-pound Rainbow using Salmon Eggs back in the DingleBerry Inlet. The Cramp Family – GrandPa Tom, Matthew, Dad Ed and Aaron – had one fine dinner on the 3-pounder caught by Dad on a MiceTail.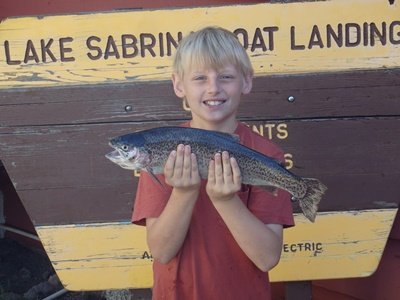 We did get some ThunderBoomer and sprinkles during the past week and it looks like we might get a bit more. ThunderBoomers move back into the forecast Tuesday and Wednesday and then again on Friday and over the weekend. Pack that raingear and a jacket. Temps look to be in the upper-60s to lower-70s for highs and in the mid-40s for lows.  Check www.weather.gov – enter Aspendell, CA, in the search field and scroll down a bit – I used this website for the first forecast – we'll see which one is closer.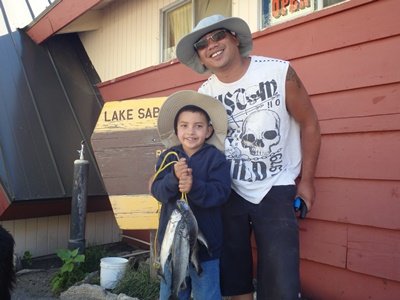 THE CAFÉ (AND ONLY THE CAFÉ) WILL AGAIN BE CLOSED SEPTEMBER 22 TO 24, 2017. The Store will be open AND Boat Rentals will be available. Had a few inquiries on why the kitchen is closed – well, I'm attending my daughter's baby showers, here and in Colorado. Ya know a Grandma's gotta do what a Grandma's gotta do!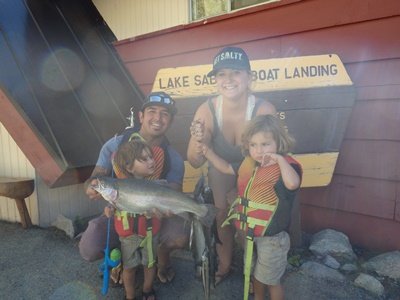 Keeping this info on the report:
It's a pet peeve of mine that if you catch a big fish or a limit just to have your picture taken for the webpage and then try and give your fish away – we won't post your picture, but then again we may post it as 'WASTER OF A PERFECTLY GOOD FISH TO EAT'! Crimp down your barbs, take a picture on the boat and release it for another day.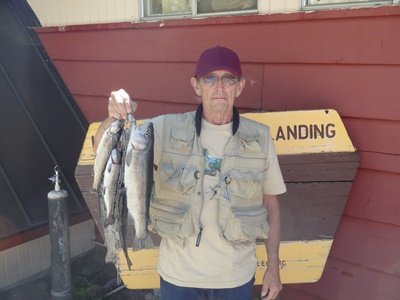 Still big issues with skeeters, when using the bug juice, try not to get it on your hands – you'll transfer it to your bait and the fish just don't like bug juice or sunscreen or lotion or cologne or perfume. Wash your hands in the stream or Lake to get it off, and then use some fish attractant on your hands. If you're coming to the Lake, don't forget sunscreen and dark glasses –the snow and sun makes it pretty bright against the blue sky. DON'T FORGET THAT JACKET.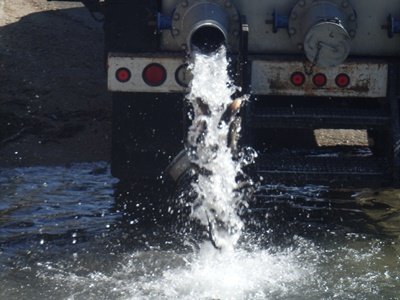 People, sure would be nice if y'all would pick up your trash when you leave. It's really not that hard. Just sayin! If you need something to put it in, come into the store and we'll give you a bag.
If you're hiking stay safe out there. Remember to leave a note about your destination and approximate return time and a clothing description. And you might want to hike with a buddy. Too many search and rescues this year.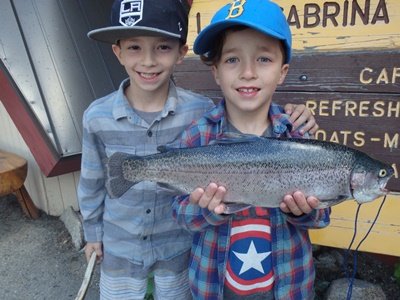 Fishing etiquette is becoming a bit of a problem at the Lake and we don't like problems. If you come upon someone fishing, please don't fish right next to them – take a bit of hike farther down and don't cast over into their spot. Same at the Inlet, there are so many areas to fish on this Lake go find another 'soon to be' favorite spot.
 Safe travels.
Juanita, Rick, Patti, Len, Ginny, Dwayne, Jamin & Wade
http://www.myoutdoorbuddy.com/articles/67880931/lake-sabrina-fish-report.php