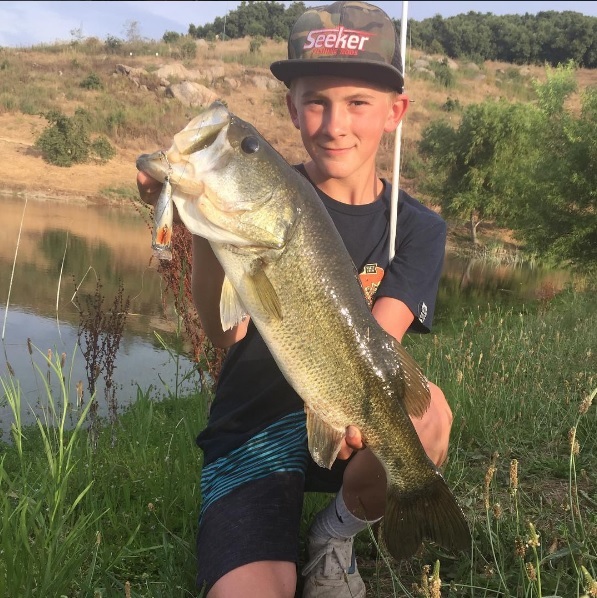 Lake Jennings Fishing Report
7-10-2017
  Courtesy of Lake Jennings Staff
CATFISH

Catfish feeding along the shallow banks are biting on cut mackerel and chicken liver. Anglers reeled in catfish from Siesta Cove and Hermit Cove. The next catfish stocking is the week of July 17th with 2,000 lbs.

PANFISH

Bluegill can be the best fish to catch during the heat of the afternoon. Take a break from fishing bass or catfish, and try dropping your line along the Siesta Cove or Cloister Cove shorelines. The bite has been hot with anglers nearing their limits. You are sure to catch a bluegill if you bait your hook with a wax or meal worm!

REMINDER

Lake Jennings is a drinking water reservoir and as such no body contact is permitted. Do not enter the water at any time. Keep cool by soaking a bandana in water and draping it over your neck or forehead. Mist your clothing and wear light colors.

CATCHES OF THE WEEK

Abel Bernal of ational City fished with his son and grandchildren on Thursday, catching multiple bluegill in Siesta Cove and a few in Cloister Cove as well. Grady Gralewski reeled in this largemouth bass Sunday afternoon. He was fishing top water from the shoreline.

TIPS AND TRICKS

Best Trout Spots: Dam buoy line
Best Trout Lures/Bait: ight crawlers
Best Bass Spots: Sentry Point, Siesta Cove, Half Moon Cove
Best Bass Lures/Bait: Drop shot
Best Catfish Spots: Siesta Cove
Best Catfish Bait: Mackerel, Mack Baits
Best Pan fish Spot: Shadow Cove
Best Panfish Lures/Bait: Meal worms.

CAMPGROUND CORNER

The campground has many fun things for children (and kids at heart) to do! Tetherball, life-sized Jenga, and corn hole are located in our activities center. There is also a covered playground area available with a swing set for the kids. Head to the Pavilion any day for games, such as ladder golf and ping pong!

ANNOUNCEMENTS

The lake will be open for boating, fishing, and family fun every day in July! Free private boat launch on Tuesdays in July (excluding July 4th)! Hours of Operation (July 1st– July 31st):

Sunday-Thursday 6 a.m. –7:30 p.m. Friday-Saturday 6 a.m. – midnight.

The Catfish Reopener is set for July 21st-23rd! 2,000 lbs. of Catfish will be stocked for this event! Boats available on a first come, first served basis.