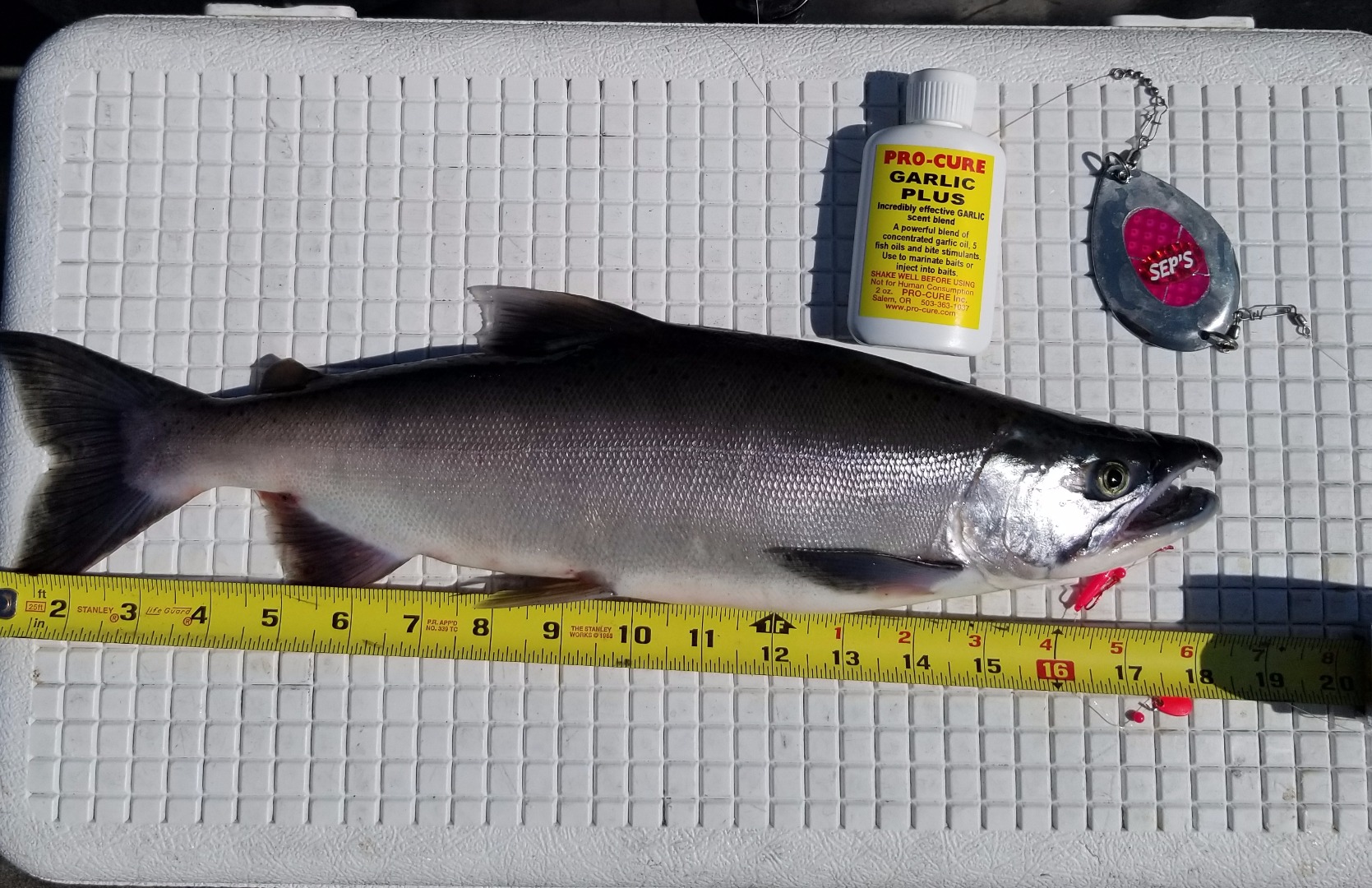 You see it fat buck!!
Photo Credit: Scott Caldwell
by Scott Caldwell
9-13-2017
Website
Quality Kokanee are still biting at Whiskeytown but not for much longer. Yesterday, my client Greg and I went 13 for 17  on the Kokanee. They are still bright and the meat looks wonderful but they are definitely heading up the creeks to spawn. The bite was sporadic turning on an off as the morning turned to early afternoon. We caught fish between 30 feet and 90 feet while trolling Sep's Dodgers with hootchie skirt trailers tipped with Pro-Cure Garlic oil corn. 
If your looking to get one last Kokanee meat haul it is time to do it now, give me a call at 530 905 0758 or email me at Scott@Caldwellfishing.com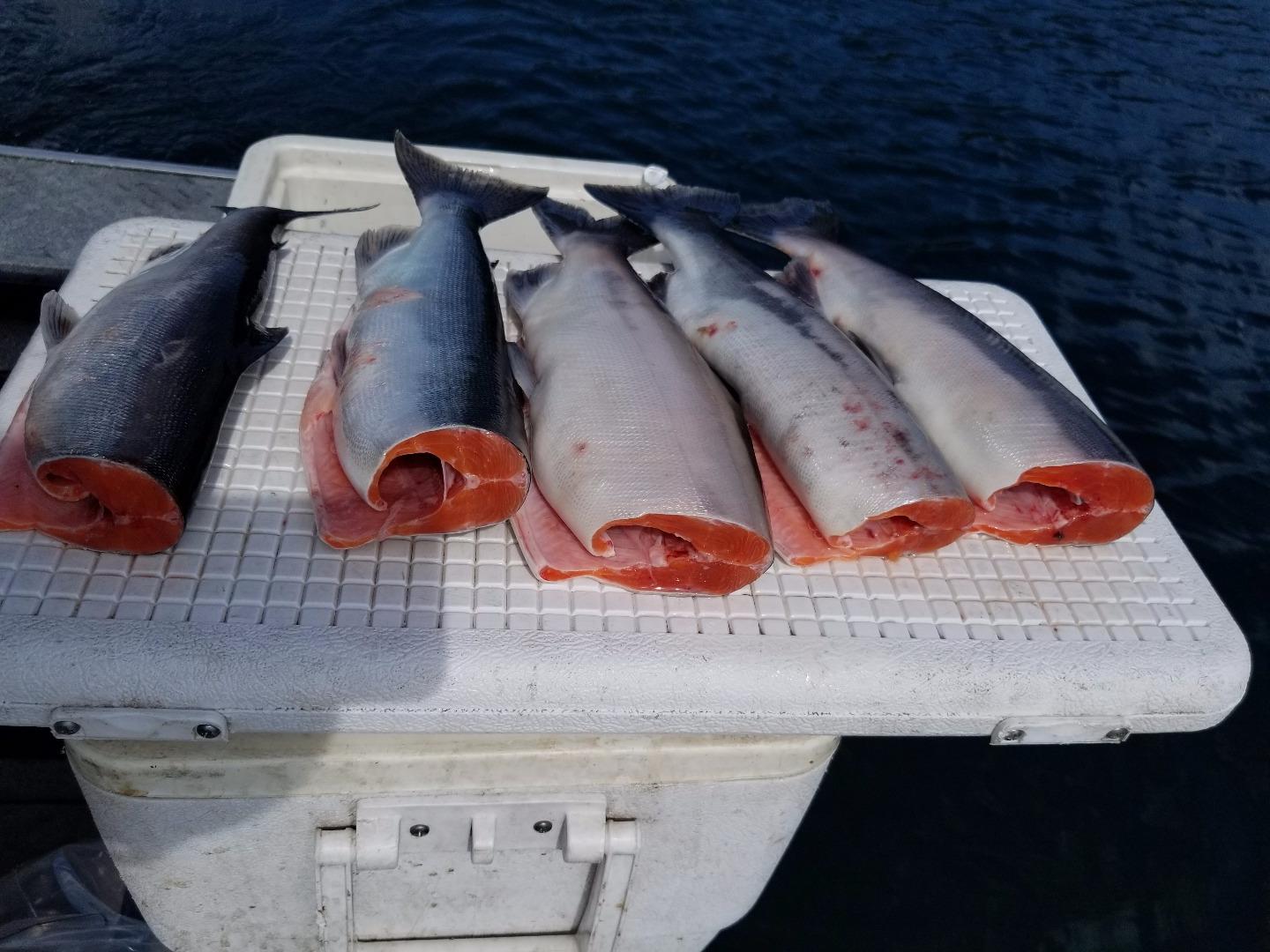 Beautiful meat headed for the smoker
Photo Credit: Scott Caldwell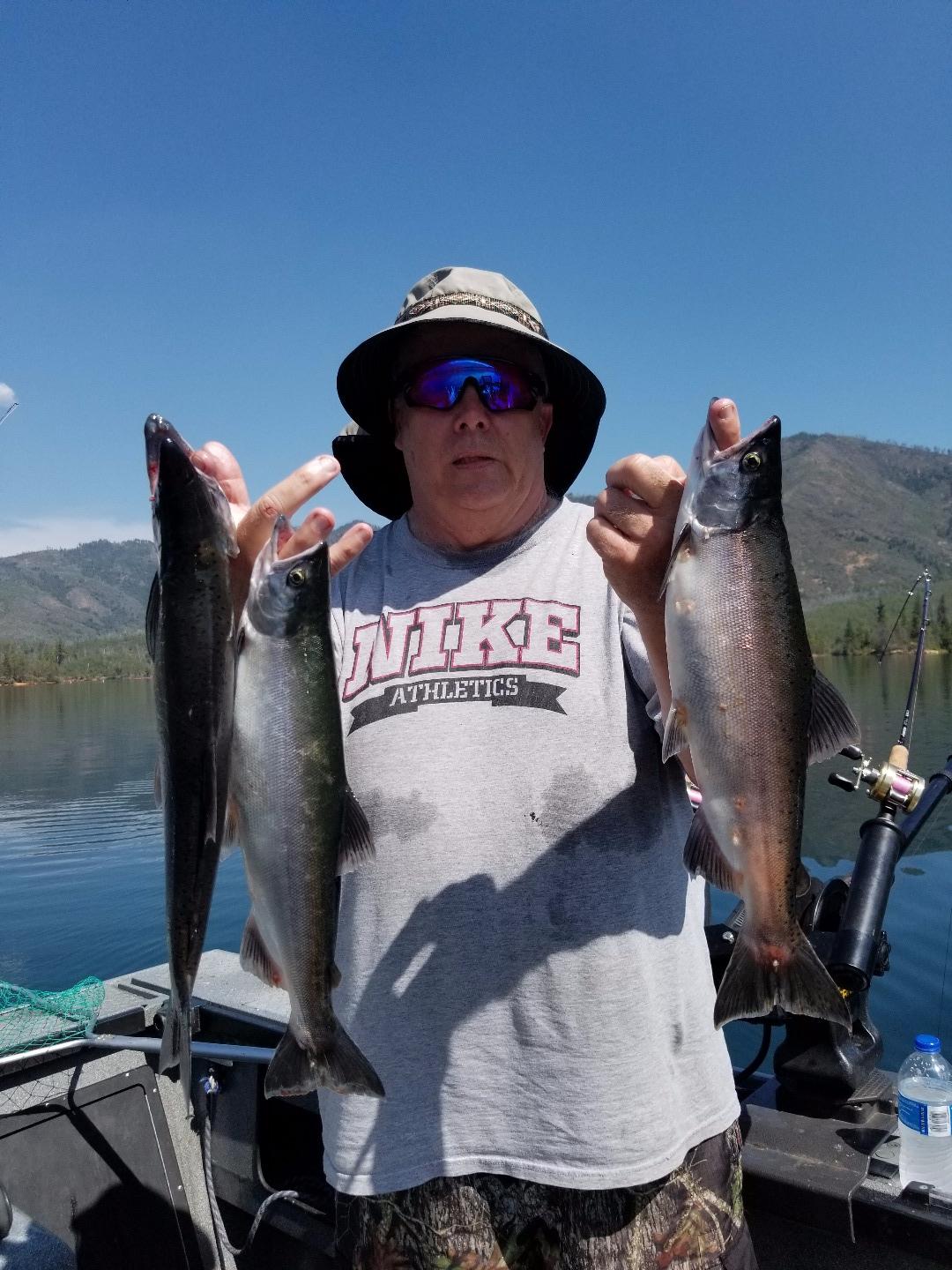 Greg had a great day
Photo Credit: Scott Caldwell