SCOTT CALDWELL
SC GUIDE SERVICE
(530) 905-0758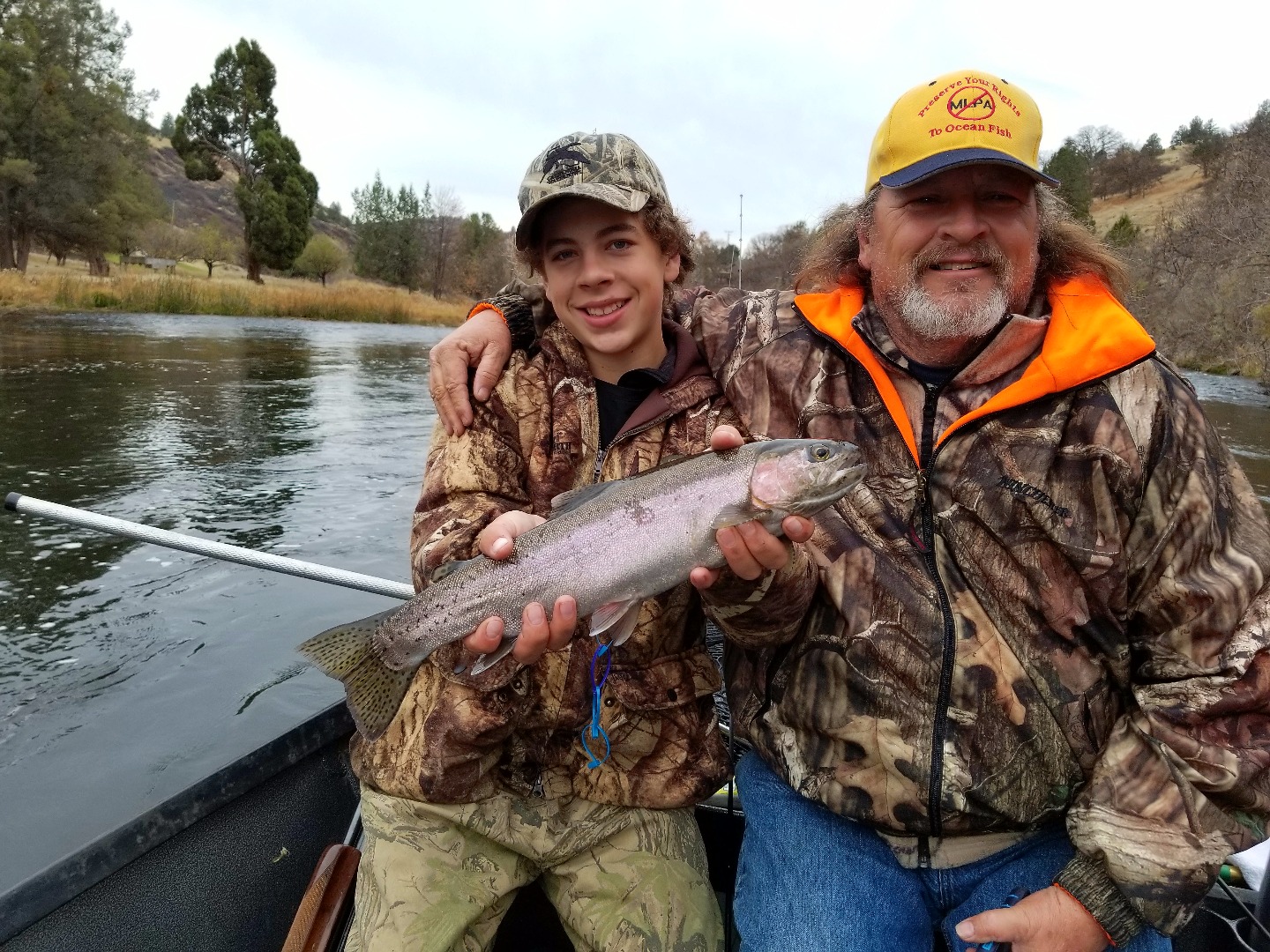 Great people make great trips!
11-13-2017
Scott Caldwell
I'd like to send out my appreciation to all my clients without you none of this is possible. It has and will continue to be my pleasure in providing you peace and quiet away from the daily work grind. I truly enjoy sharing where I live with you all. Thank you!!
This weekend on the river was another example of above. Kerry thanks for inviting Conner to come along and attempt to out cast and fish you haha. The back and forth banter was hilarious. It was a great battle and the Klamath provided us with fantastic fishing and fabulous weather. 
Conner and Kerry put on quite a show trying to out cast one another with their Poop sauce rapalas. Yes, I said Poop sauce, yesterday, between laughs I blended together some Pro-Cure scents and few other special ingredient and came up with a lovely looking mixture. It will now affectionately be known as Scott's special "Poop sauce"
This is what happens when you row a boat for a living,  you come up with crappy ideas haha! Well, the Poop sauce sure seemed to make a difference on Sunday as the guys caught and released 12 adult Steelhead and over 20 fish total on the day. The adults were in 2 to 6 pound class and put up great fights. 
These Klamath Steelhead are beginning to stake out their territory and when you throw a plug near them they are blasting it. They often follow the plug and are crushing it within a  foot or two of the boat. Pretty exhilarating when you can see them hit it.
Catching these wonderful Klamath fish will continue all winter so don't let the colder ugly weather keep you from experiencing some peace and quiet and fantastic fishing.
Video 1
Video 2
Give me a call 530 905 0758 or email me at Scott@Caldwellfishing.com or Book Online it is that easy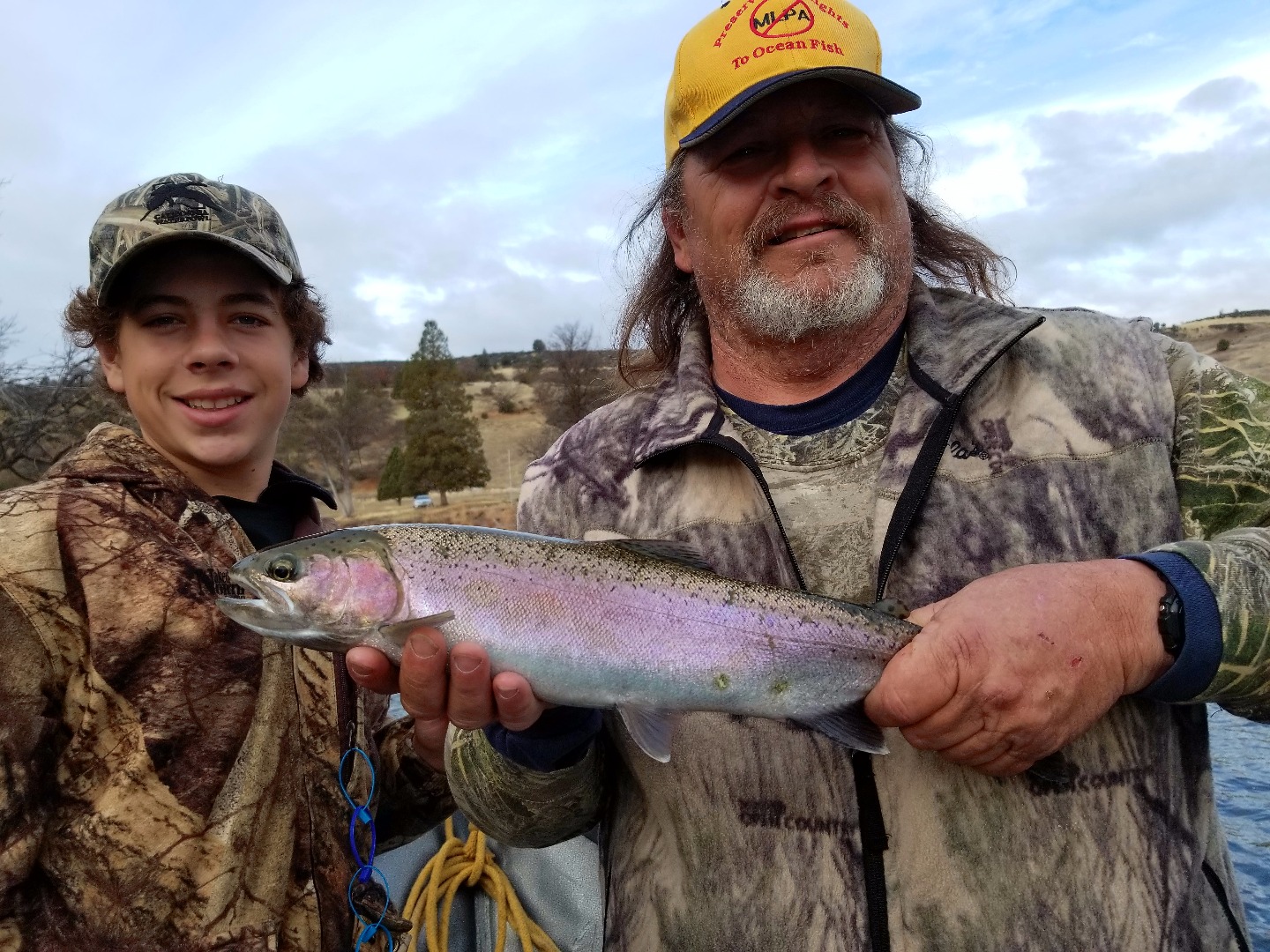 Steelhead
The battle continues
Photo Credit: Scott Caldwell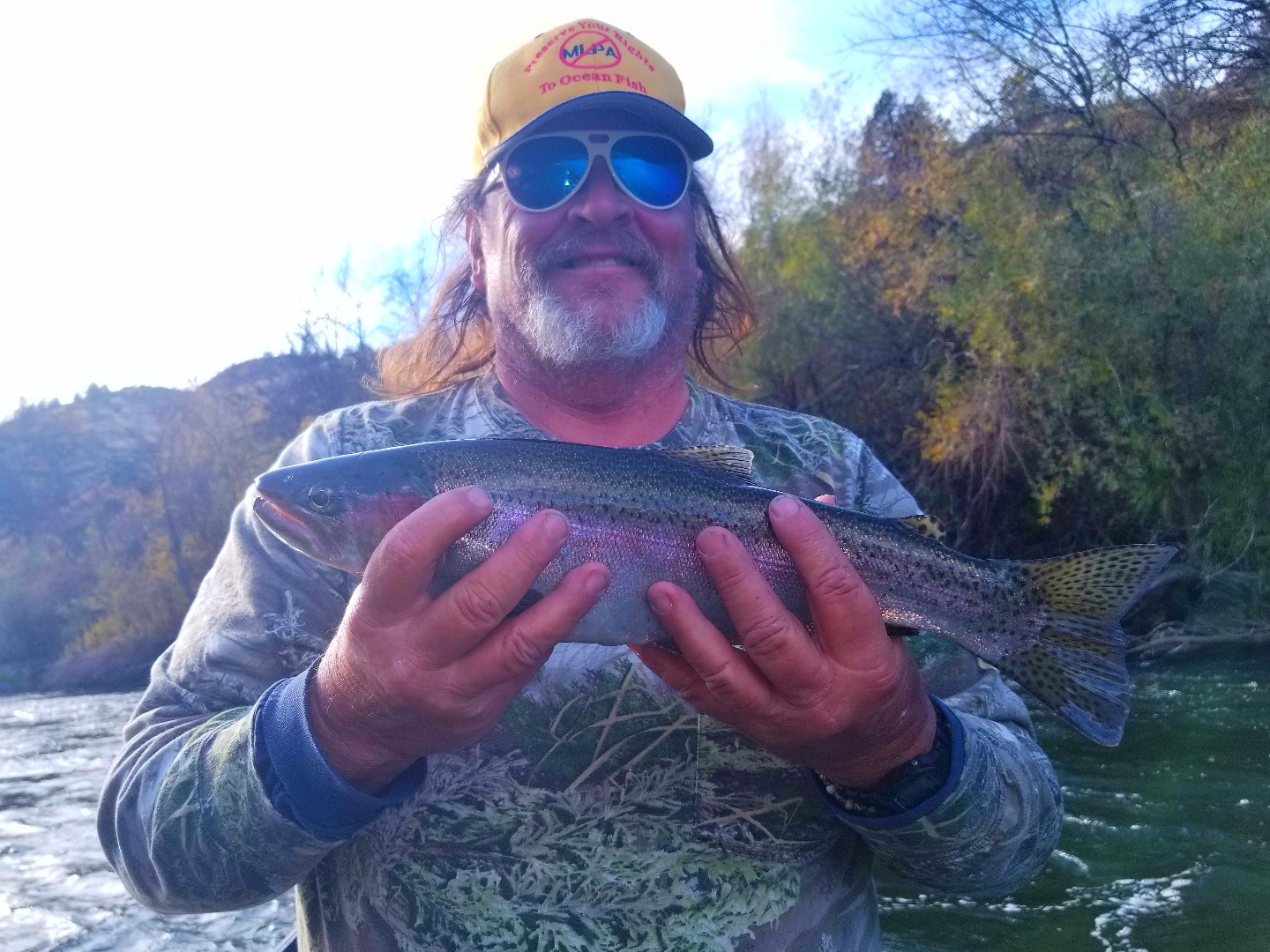 Steelhead
There fish love the Carpspit rapala
Photo Credit: Scott Caldwell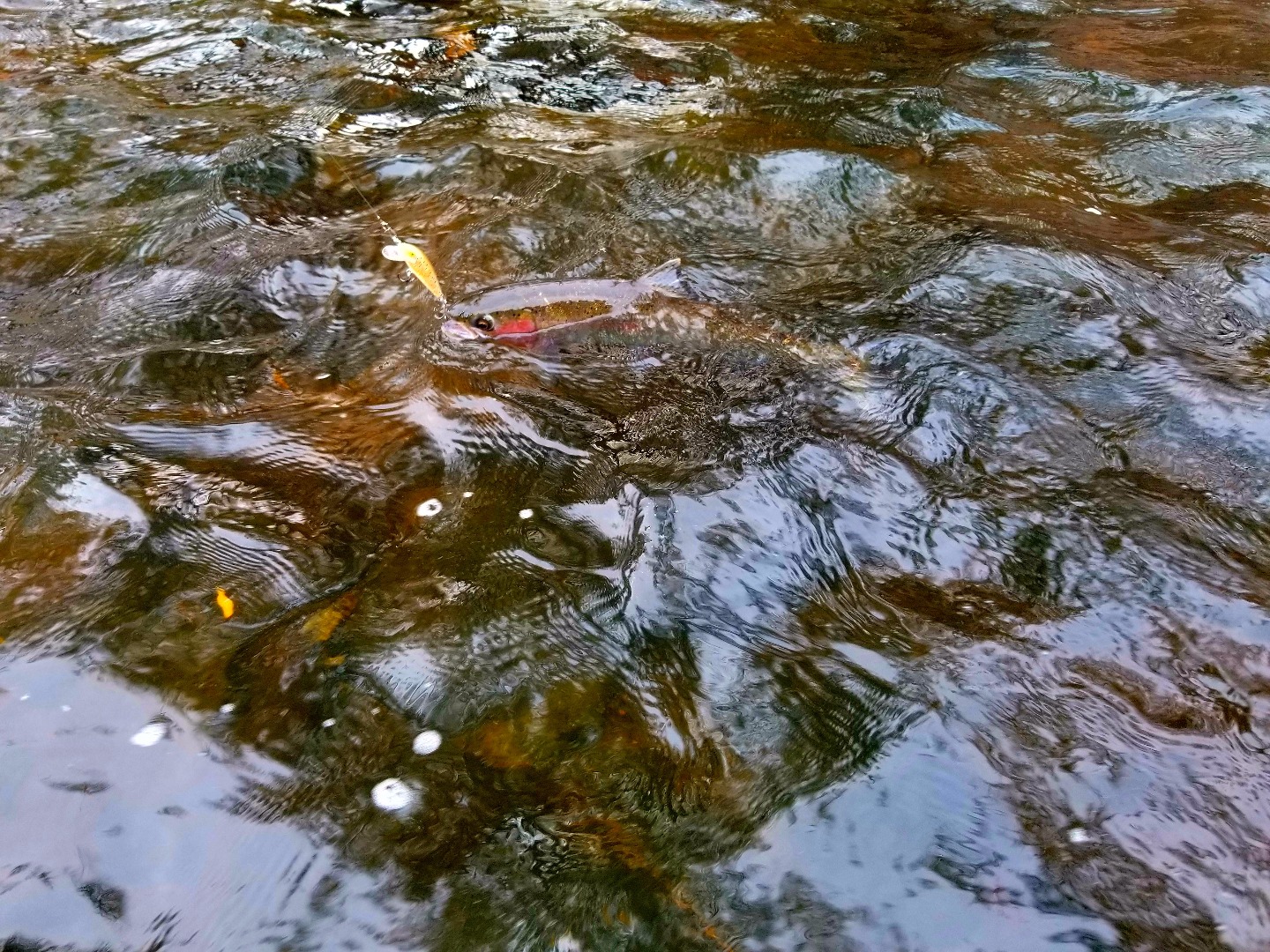 Steelhead
Poop sauce making it happen
Photo Credit: Scott Caldwell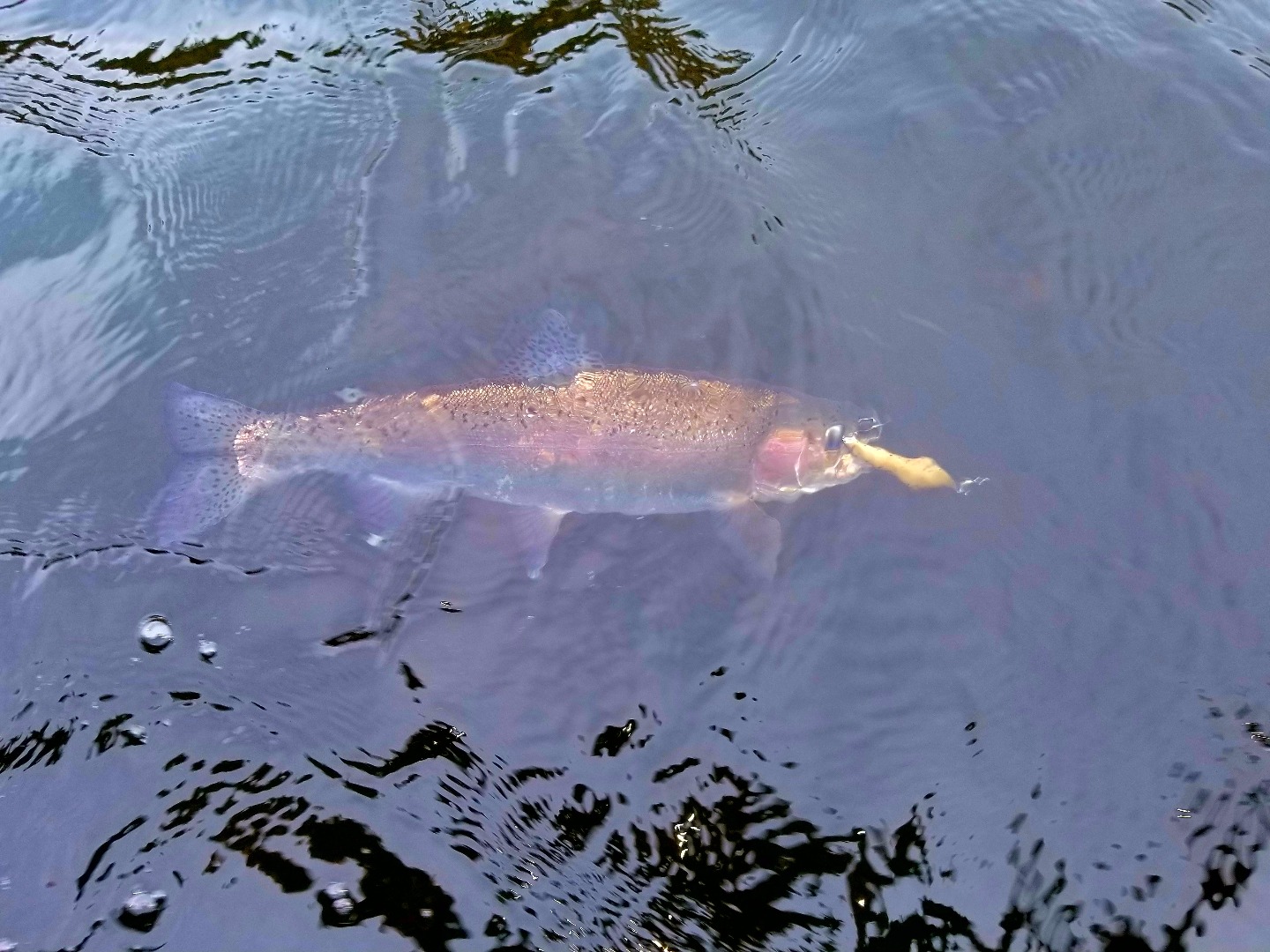 Steelhead
Crushing it right near the boat
Photo Credit: Scott Caldwell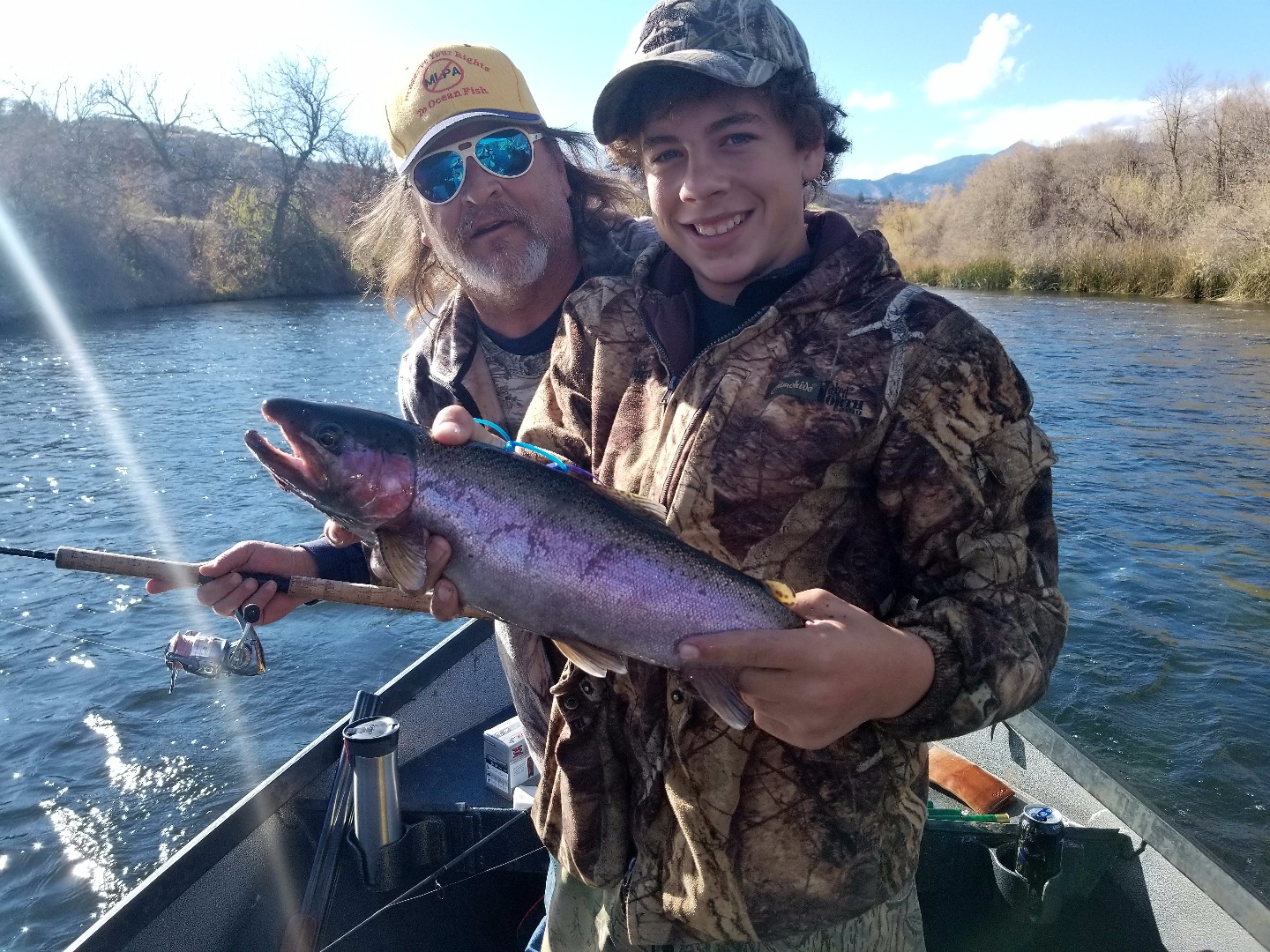 Steelhead
Making a run at the title for casting king haha
Photo Credit: Scott Caldwell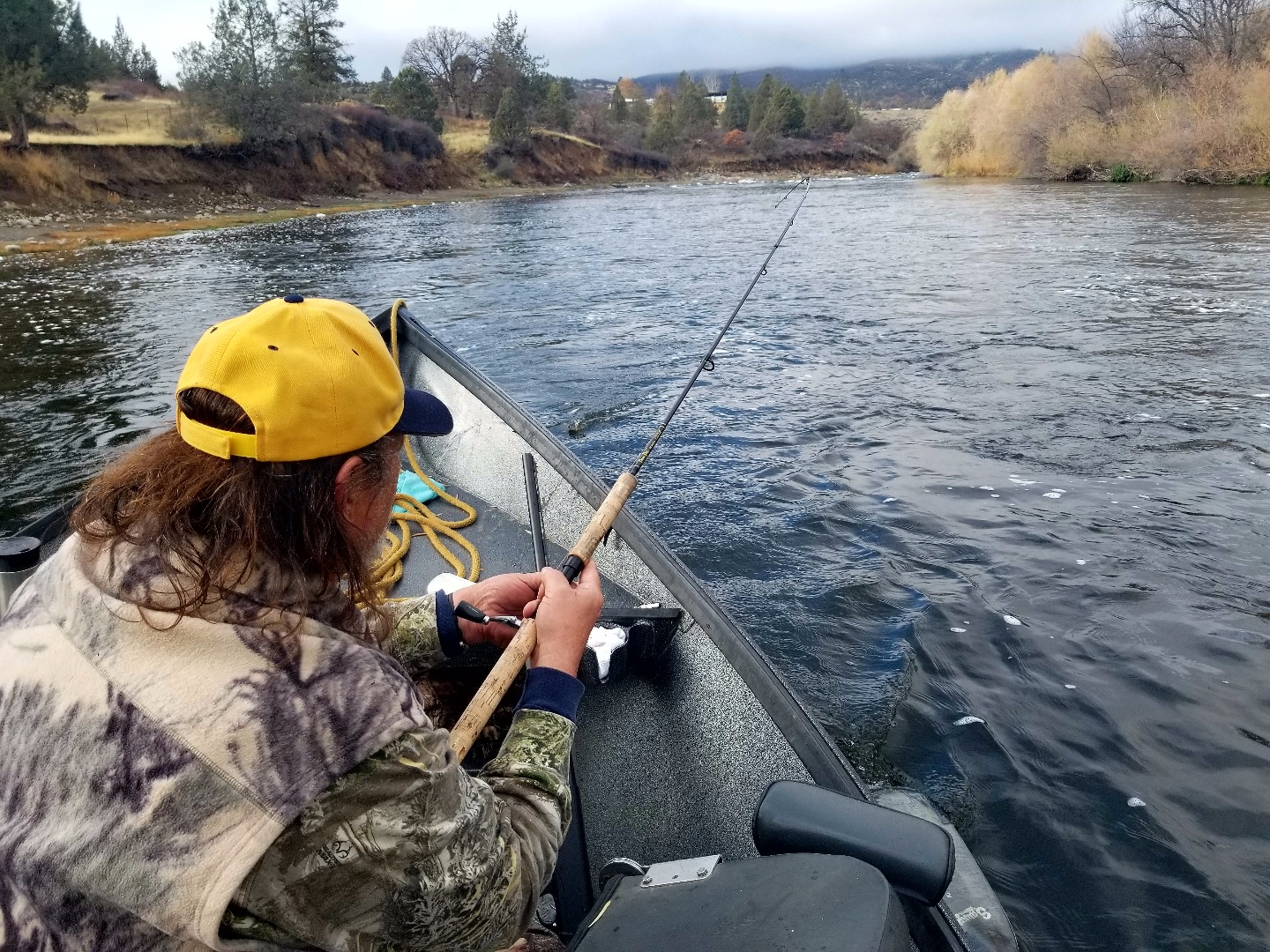 Steelhead
Klamath Bendo
Photo Credit: Scott Caldwell