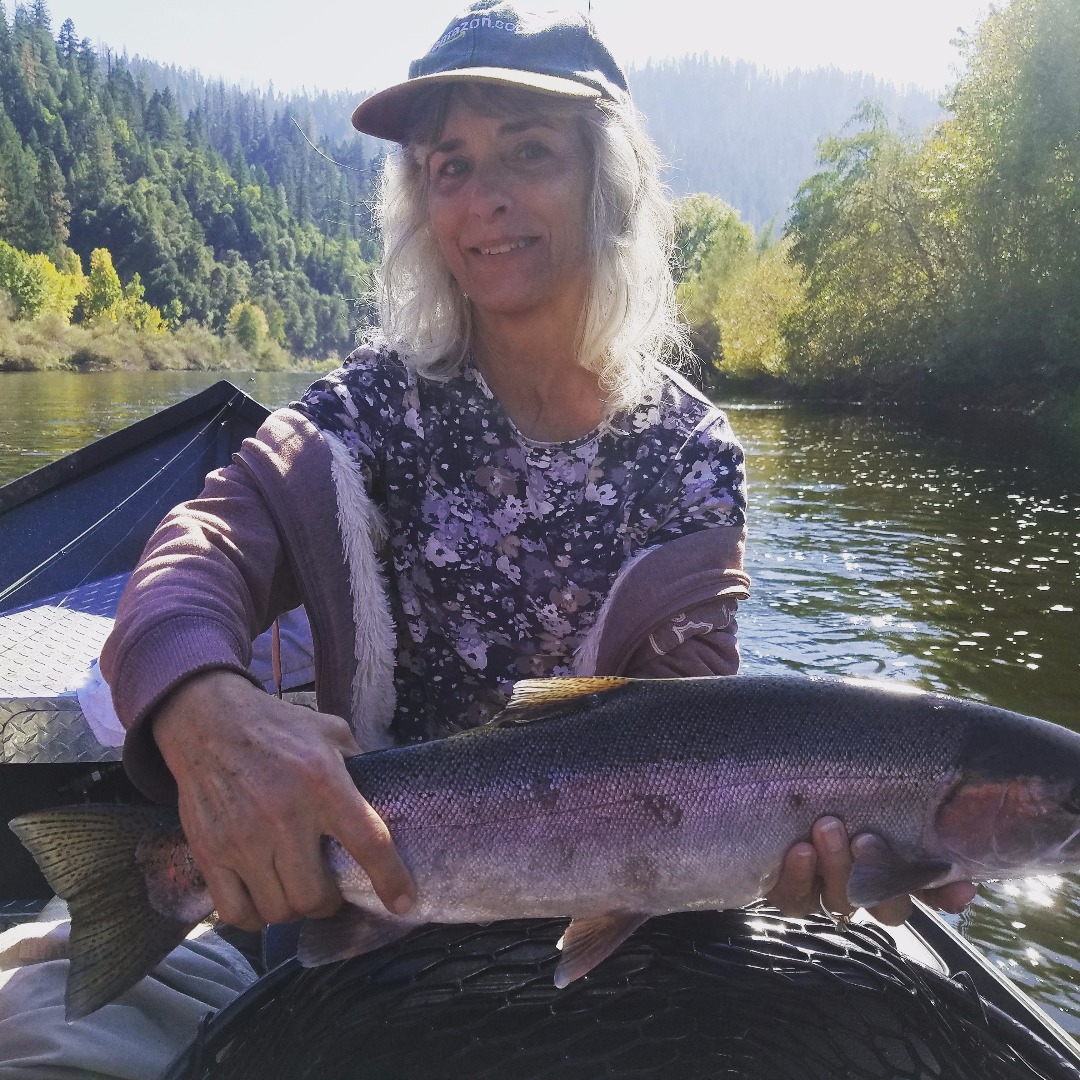 This slab of a steel smashed a plug.
Photo Credit: Pro guide Mario Gomez
by Mario Gomez
10-9-2017
Website
530-598-0530
I have been fishing the Klamath River the past few weeks and the fishing has been really decent but it went from good to great in a single day. The salmon spawn is officially underway, and the steelhead are hanging out close by for an easy meal. We are finding plenty of fish in the riffles and spawning beds. We are spending most of our time back trolling plugs, and side drifting yarn and bait. The catches consisted of steelhead and salmon and most days we saw fish to hand numbers between 10 and 20 per guide boat. The fall fishing on the Klamath River is something you really have to see to believe, its hands down the best fishing you can find in the lower 48. The fish are not trophy size but the action sets the famous Klamath River apart from the alternatives. If you want to get off the grid and catch some fish get a hold of me.
P.S. JERK WHEN I TELL YA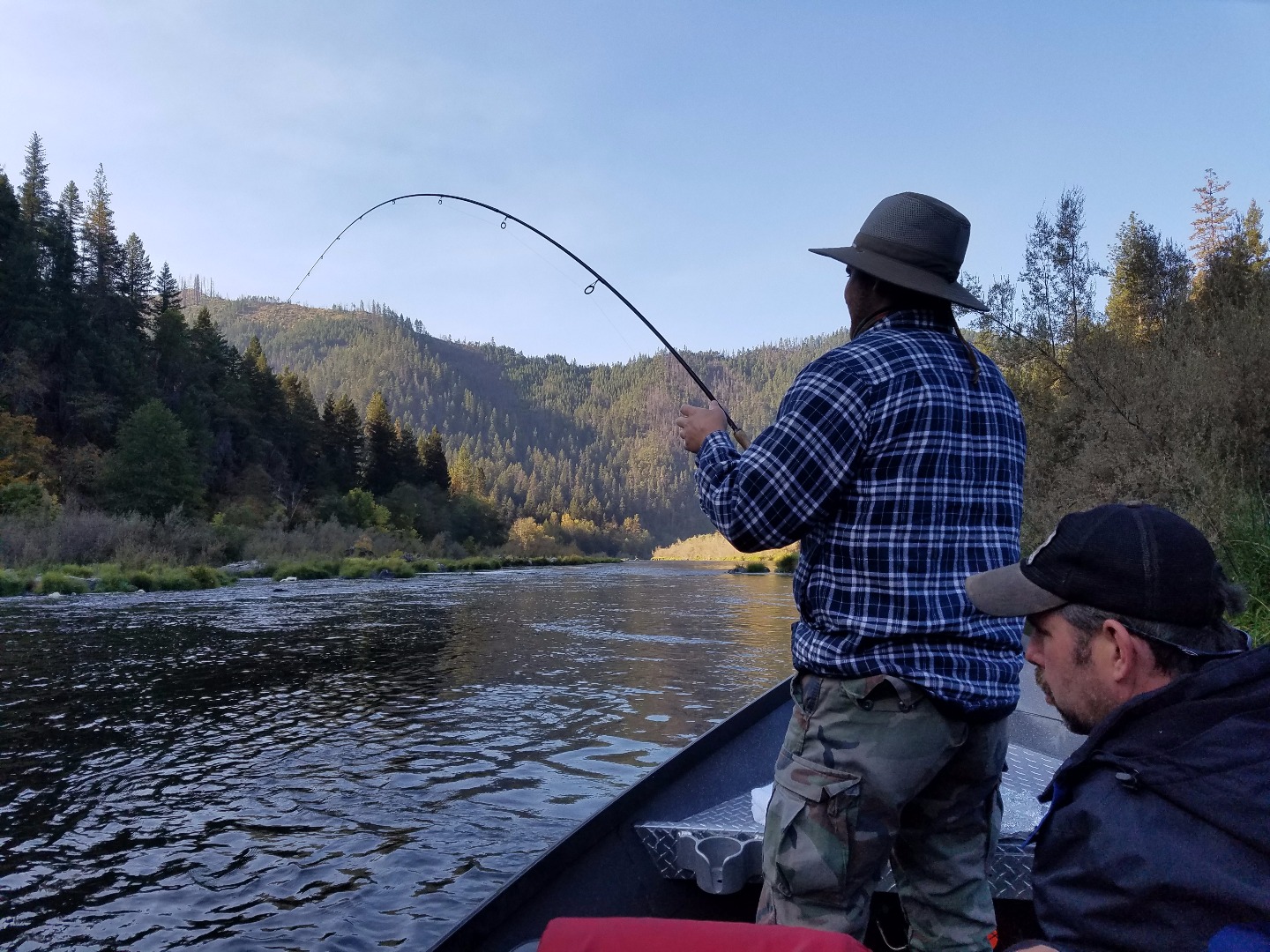 Jack from San Jose CA hooked a huge copper hugh buck salmon side drifting yarn and eggs.
Photo Credit: Pro guide Mario Gomez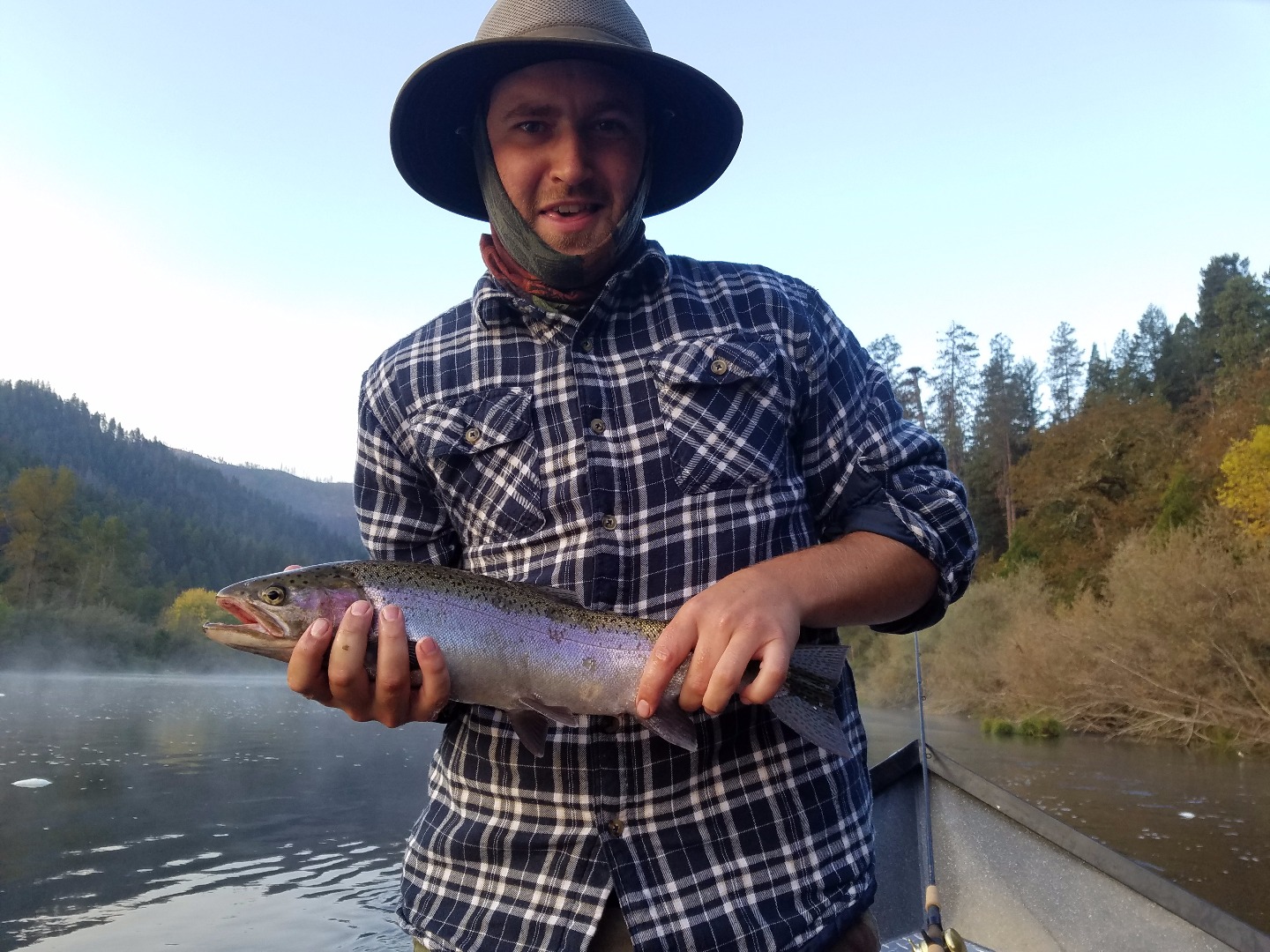 Jack from san Jose CA hooked this nice steelhead back trolling a plug.
Photo Credit: Pro guide Mario Gomez
Ironhead Guide Service is ready to take you fishing. We specialize in Salmon, Trout and Steelhead. If you are interested in fishing the Klamath River, Smith River, Chetco River, Umpqua River and Rogue please click on the link to our WEBSITE. Or give me a call at 530-598-0530.