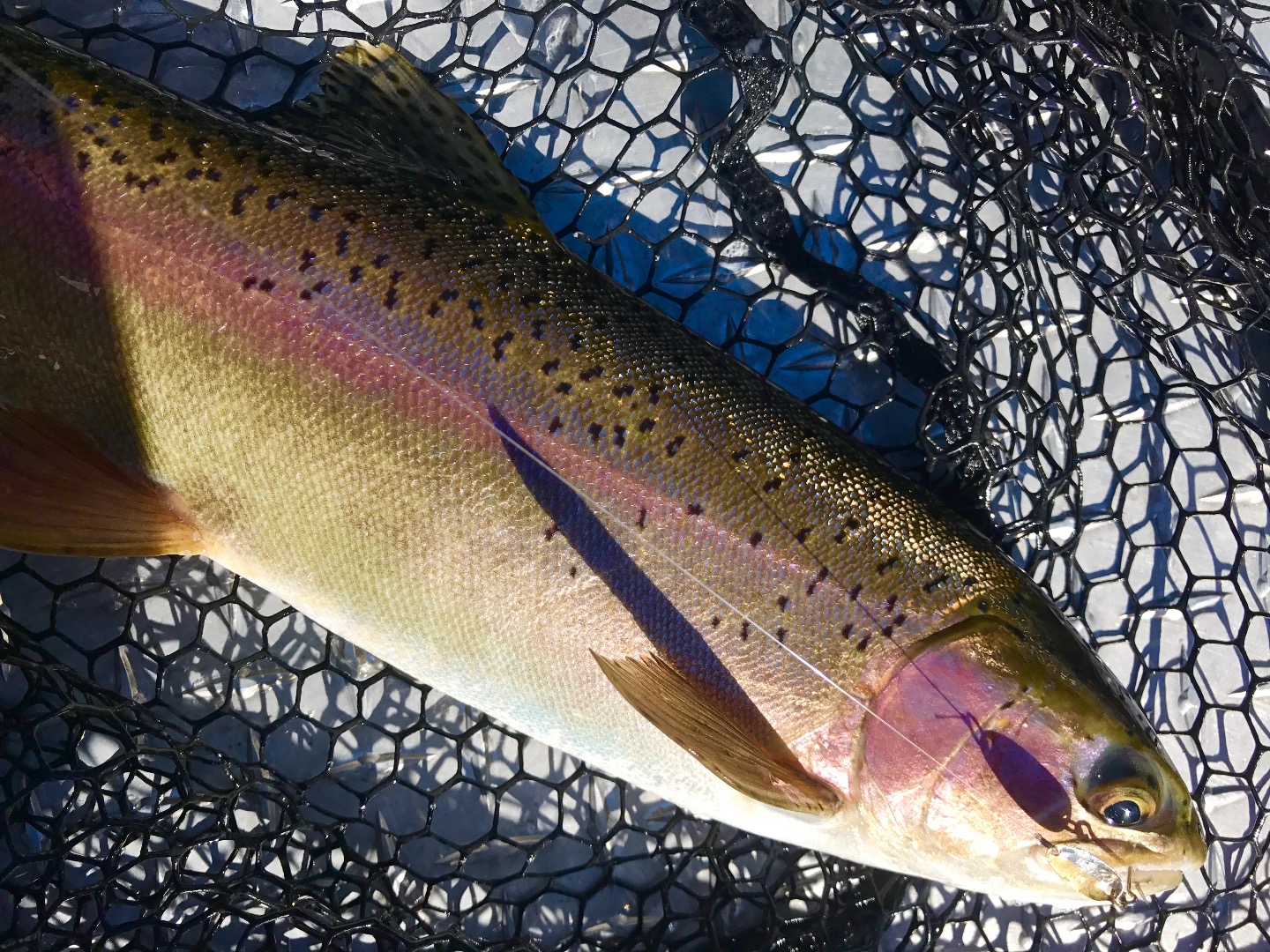 Fast action wild rainbows!
7-12-2017
Written By Jeff Goodwin
(707) 616-1905
The Sacramento River in Redding, Ca. is hosting some very good wild rainbow trout fishing.  Even with Redding's most productive trout fishing waters closed until August 1st, our clients are having some great days of fishing for our supercharged wild rainbow trout.  We are primarily drifting Dick Nite spoons with spin gear now and have found it to be one of our most productive methods for catching these trout. This is an easy technique to master and very few of our guests have a hard time catching fish. This is a fantastic fishery for all ages and experience levels and is highly recommended for kids because of the steady pace.  We supply all the necessary gear and even get some great pics for you so you can document your Sacramento River wild rainbow trout fishng trip.