9-13-2017
Tom Loe
(760) 935-4250
East Walker River Fish Report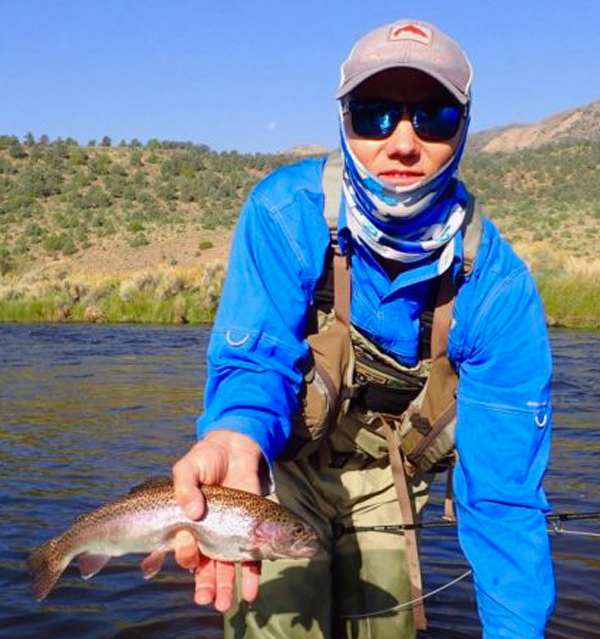 River now at 302 cfs. Starting to approach near perfect flows in most areas, but still running fast and deep. Lots of weight needed to get flies down in the deep and fast water. Focus on the slower water and transition zones along the current lines. Lots of pressure in the "Miracle Mile" section, but lots of open water downstream.  Good quality rainbows and browns showing up and biting on heavily weighted nymph rigs. San Juan worms, Parallel Punk Perch, midges, PT's, and Copper John's are all good flies right now. We are now taking trip reservations for the East Walker. Book your trip here.
Upper Owens River Fish Report
River now at an excellent flow rate at 69 cfs. Fish are still rising to hoppers, stimulators, caddis, and mayfly dries. Keep the offerings floating high on the water for some aggressive takes. Fishing along the under cut banks, deep pools, and riffles have been getting grabs.
The section upstream from the Benton Bridge is open year around with special regulations. Seasonal closures, and angling restrictions apply downstream from the bridge, check regulations before fishing in this section.
Jurassic Pond Fish Report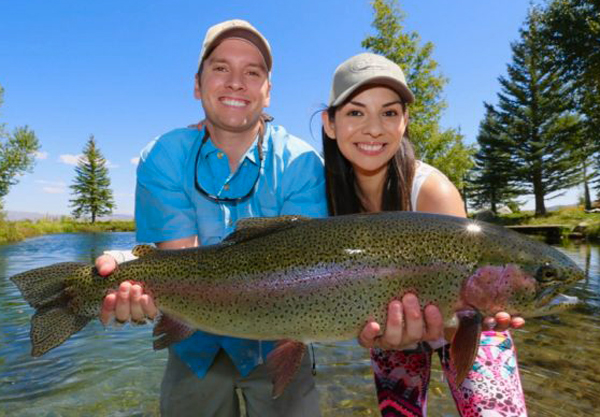 This is great place to fish if you're interested in hooking up to jumbo trout. Jumbo means you have a shot at connecting with a 15-20 lber at any given moment. These are wild fish with some of the best colors you can imagine on a trout. Call or fill out one of our trip request forms here to get on the pond!
Hot Creek Fish Report
Flows now at 26 cfs. Coming down every week now, but should start to settle soon. Try moving around and hitting any areas that appear to be fishy. Pockets, undercut banks, riffles are all good holding areas for trout here. Try dry fly and dropper combos along the far edges of the banks. Fish are eager to jump on whatever offering falls from the banks.
This is a year around fishery with special regs in place.
*Tom Loe, Doug Rodricks, and Doug Dolan are under permit from the Inyo National Forest Service to guide Hot Creek.
Crowley Lake Fish Report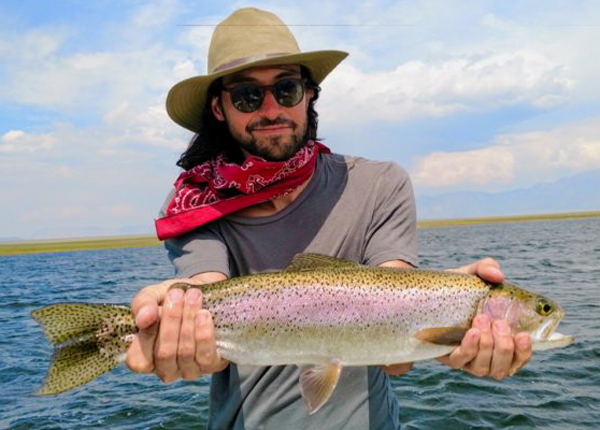 Still going strong on this "stillwater". The big fish continue to feed on the helpless perch fry and callibaetis nymphs here. We have had some epic days on big fish with quite a few double hook ups throughout the day. Fishing pressure has been very light recently and a little wind can really stir up a "feeding frenzy" of a bite. Hot flies have been our light and dark "Assassins" fished in the channel and along the flats. Fish longer casts when the water is calm and you can get away with shorter distances with some chop on the water. Slow stripping streamer patterns like our "Punk Perch" and "Parallel Punk Perch and Level Leech" have also been getting some aggressive takes.
Bridgeport Reservoir Fish Report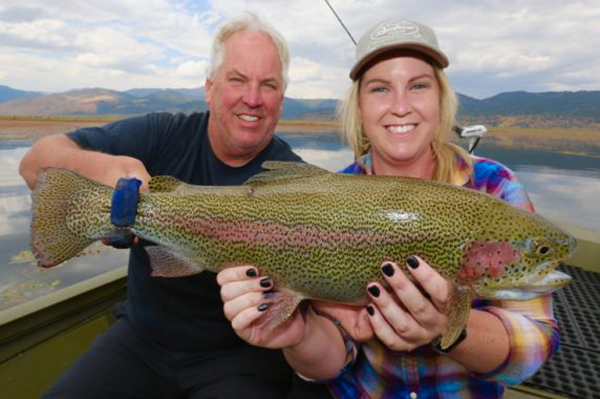 The Reservoir has been producing some quality fish this past week. The creek channel inlets have been the place to be. Hanging "Assassins, Punk Perch, Leeches, Midges, and Agent Orange patterns" have been fooling a lot of fish. It is great to see this place make such a strong return. All facilities are open, Chase at the marina has boats available. Water level is high, but has been dropping at a decent pace.