Lake Alpine Fish Report
8-17-2017
Ebbetts Pass Sporting Goods
(209) 795-1686
Planted the week of 7/23/2017. Bait casters should try Berkley Garlic Power Bait, Garlic Eggs, Gulp Eggs, Mice Tails, Berkley Salon Eggs Peach Power Bait, Grape Nymph, Salmon Eggs Scent Red Power Bait using a sliding sinker rig or a cast-a-bubble rig. You can also float a nightcrawler using a worm blower or use a scented marshmallow or Berkley Power Egg. Lure casters should try Kastmasters, Rooster Tails, Panther Martin's, Thomas Buoyants, Jakes Lures. Fly fishermen should try woolly buggers, sparrow nymphs and bead head nymphs, mayflies,and ants. 
The Rez got stocked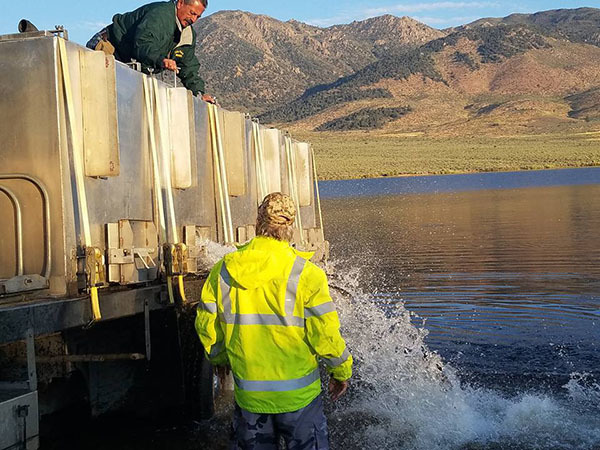 8-16-2017
Ken Hoffman - BFEF
BFEF thanks Mono County, MCFC and Desert Springs Trout Farm for donating 4,000 pounds of 1-3 pound rainbow trout for BP Reservoir. BFEF volunteers met with Desert Springs this morning and assisted with introducing these fish into their new home.
East Walker River Fish Report 8/16/17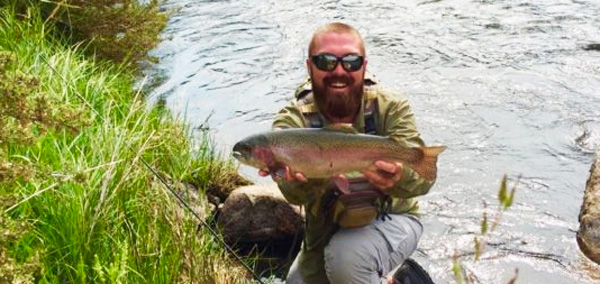 8-17-2017
Tom Loe
(760) 935-4250
River now at 343 cfs. Near perfect flows at this release and great fishing in all areas of the river. Good quality rainbows and browns showing up and biting on heavily weighted nymph rigs. San Juan worms, Parallel Punk Perch, midges, PT's, and Copper John's are all good flies right now. We are now taking trip reservations for the East Walker. Book your trip here.
This fishery is open year around below the Bridgeport Reservoir dam to Nevada State line. Open year around in Nevada also.
San Joaquin River Fish Report 8/16/17
8-17-2017
Tom Loe
(760) 935-4250
Flows dropping rapidly here daily. Currently at 124 cfs and trending downward. Excellent water conditions with fish taking most dry flies in the right size presented properly. Fishing has been good from the campgrounds down and upstream. Stimulators, Caddis, Mayflies, and small hoppers have been great flies for the area on a 3-weight rod. We are now guiding this area and you can click herefor our trip request form.
Upper Owens River Fish Report 8/16/17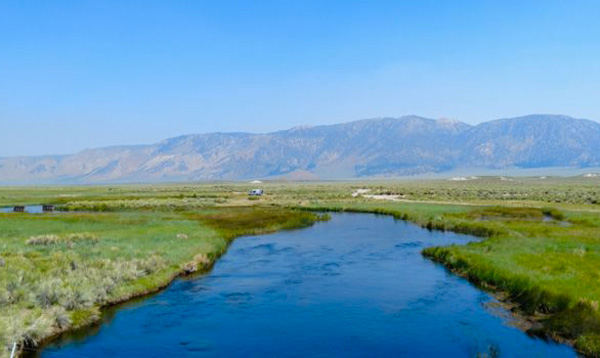 8-17-2017
Tom Loe
(760) 935-4250
River now at an excellent flow rate at 67 cfs. Water is crystal clear above the Hot Creek confluence and the further up you travel. Fish are readily taking dry flies and droppers in the clear water above the bridge. The fish are scattered along the river in this section and you may have to do a bit of run and gun fishing. 3 or 4 weight rods are a great set up for these fish. They are very aggressive when taking a dry fly presented to them properly. Mosquitoes are still around in good numbers so juicing the skin up with bug spray wouldn't hurt. 
The section upstream from the Benton Bridge is open year around with special regulations. Seasonal closures, and angling restrictions apply downstream from the bridge, check regulations before fishing in this section.
Jurassic Pond Fish Report 8/16/17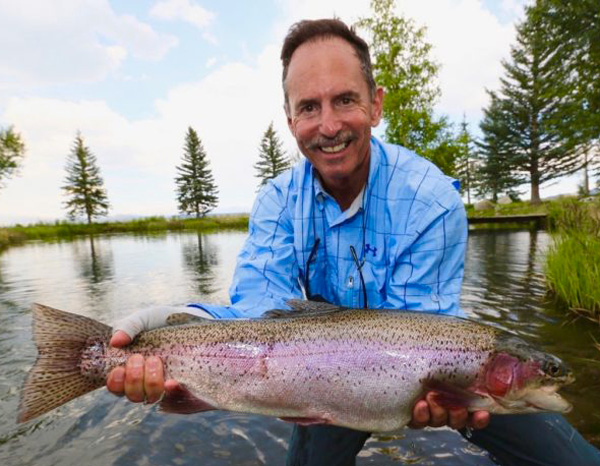 8-17-2017
Tom Loe
(760) 935-4250
The big fish here just won't stop biting! Did I mention that these are all wild fish with some of the hottest paint jobs you'll find in the sierra? We offer half day guided trips here and can fish up to 3 anglers at a time. Call or fill out one of our trip request forms here to get on the pond!
Check out some of the recent fish we've had the pleasure of netting:
Hot Creek Fish Report 8/16/17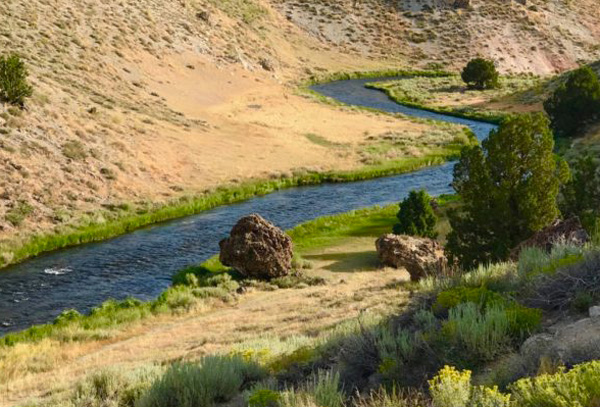 8-17-2017
Tom Loe
(760) 935-4250
Flows now at 48 cfs.  Water looking really good now. Try dry fly and dropper combos along the far edges of the banks. Fish are eager to jump on whatever offering falls from the banks.
This is a year around fishery with special regs in place.
*Tom Loe, Doug Rodricks, and Doug Dolan are under permit from the Inyo National Forest Service to guide Hot Creek.
Crowley Lake Fish Report - 8/16/17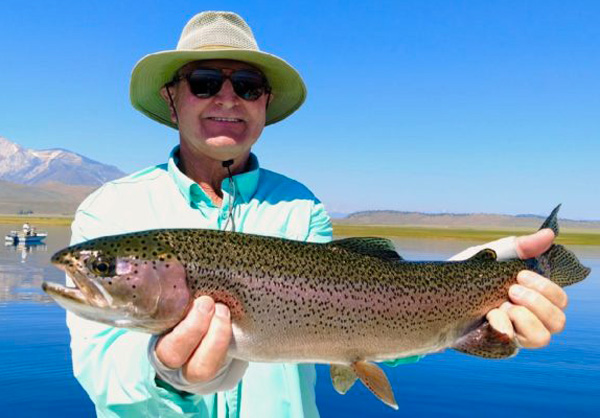 8-17-2017
Tom Loe
(760) 935-4250
Some days "on fire" and some days you'll have to move around. Fish searching all over McGee Bay for perch fry and damselfly nymphs. They can be caught in water as short as 5′ and all the way out to 20′ if fishing excessively long leaders in your thing. Our Parallel Punk Perch and Parallel Assassin Light have been fooling many large trout recently. You can pick these flies up in the area at Reagan's Sporting Goods in Bishop and at the Crowley Lake General Store in Crowley. Crooked Creek, Little and Big Hilton, and McGee Bay have been good areas lately. Fish have been sinking back into the channel when the south wind comes up in the afternoon on some days and the catching can be phenomenal. 
 http://www.norcalfishingnews.com/fish_reports/regional.php