Courtesy of Diamond Valley Lake Staff
6-18-2017
(951) 926-7201
Website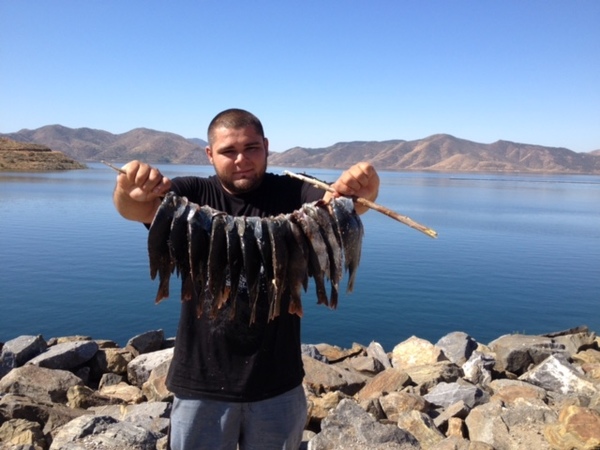 BASS

Anglers are still catching bass using senkos, and jigs. The bass are being caught in the rocks, and off shore between 10-40 feet.

STRIPER

The striper bite has been slow. Trolling with flies and throwing swimbaits are recommended for striper.

CATFISH

The catfish bit slowed down this week. Nightcrawlers, anchovies and Mackerel work best for catfish. The best spot to fish for catfish are near the dams and coves.

PANFISH

Anglers are catching limits on panfish! Mealworms and jigs are working best. The best spot to fish for them is near the ladders on the dams and off shore. There were reports of panfish being caught in the second cove to the right of the marina.

TROUT

Trout season is over. Miini jigs, powerbait, and nightcrawlers are recommended for trout fishing during the winter. The best area to fish for them is near the marina where we stock.