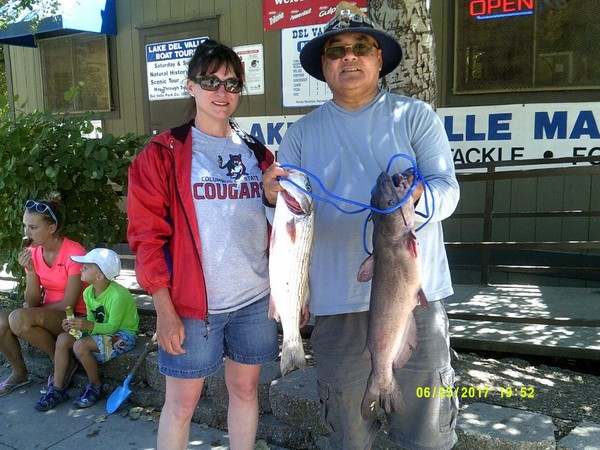 Del Valle Fishing Report
6-30-2017
  Courtesy of East Bay Regional Park District
(888) EB-PARKS
GENERAL CONDITIONS

The weather this week here at Lake Del Valle has been beautiful with temperatures in the high 80s rising all the way up to about 105 during the last heat spell. Surface temperature for the lake is sitting at 80 degrees. Weather predictions for this next week sound like a fisherman's best friend with temperatures in the mid-70s to low 80s with little to no wind.

CATFISH

Catfish are still slow with few reports of anglers catching them. Anglers are catching them near fallen trees and weed beds. Most anglers are using either anchovies or mackerel. You might be able to catch them on nightcrawlers as well.

TROUT

Trout have really slowed down this week with the hot weather. We did not have any reports of anglers catching trout this week. If you do target trout, we would recommend finding some deeper water to fish maybe about 20-30ft and fish some Powerbait or drop down Kastmasters and jig slowly.

STRIPED BASS

Stripers have been the hot bite this week with many anglers coming back with limits. Most anglers are just sitting bait, either anchovies, mackerel or sardines. Most anglers have been catching them in either the lower or upper narrows and out towards the dam. If you are here early in the morning or later in the evening you might be able to catch a couple on top water.