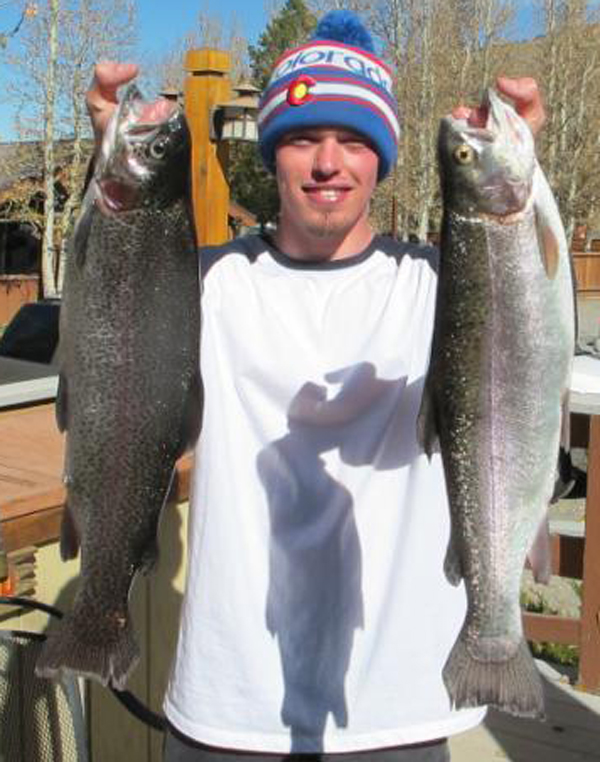 Convict Lake Resort Fish Report 11/6/17
11-6-2017
Convict Lake Staff
(760) 934-3800
Hello Chad,    
It was another great week of fishing.  Unfortunately, fishing season is coming to an end on the 15th.  This week a decent amount of 4lb fish were brought in. It is currently in the 50's here and the nighttime temperatures are in the low to mid 20's. Brr, winter is near!  The Restaurant at Convict Lake is also open daily. Don't forget, our Ambush at the Lake Derby is going on now, be sure to sign up, only a week and a half left. I hope you all have a great week! 
-Kristen Petersen 
Marketing Coordinator
Convict Lake Resort
Tactics and Bait
It was a great week of fishing. A good amount of big fish were brought in this week. Powerbait in garlic scent scent has been bringing in the big ones. Nightcrawlers have also been working well. 
Here is a list of other baits/lures that also work well: Panther Martins, Tasmanian Devils, green or brown Marvel Fly Lures, Kastmasters,   
Weather
This week we are expecting temps in the high to mid 40's. Nighttime temps will be in the low to high 20's. 
Sunrise and Sunset
Sunrise this week 6:27 am
Sunset this week 4:52 pm
For more info visit our website
Source Link: