6-5-2017
Written By Convict Lake Staff
(760) 934-3800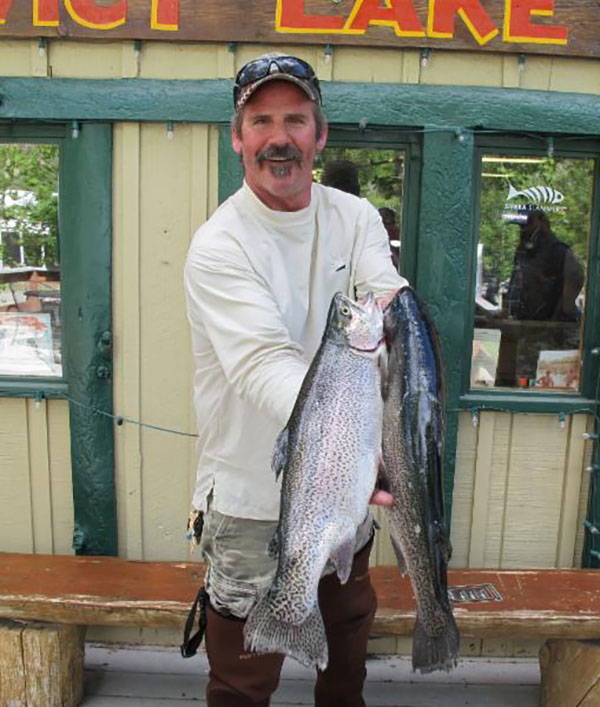 It was another great week here at Convict Lake. The campground is filling up and the resort is heading into what is considered our "busy season". If you are looking for something fun to do in the area we offer daily horseback rides. We also have a full marina where you can rent pontoon boats, motor boats, kayaks and paddleboards!
Tactics and Bait
We had another great week of fishing here at Convict Lake. Some big fish were brought in this week. Powerbait and inflated night-crawlers have been pulling in some nice fish. This week the top bait used was the Powerbait in salmon color.
Here is a list of other baits/lures that also work well: Panther Martins, Tasmanian Devils, green or brown Marvel Fly Lures, Kastmasters, NeedleFish, Roostertails, and garlic scent on Powerbait.
Derby News
Our Hangman's Cash bonus weekend has just come to an end!
Unfortunately, no tagged fish were caught. The Round Up at The Lake Derby ends on June 15th so be sure to get up here and enter the derby before it's to late!
Stocking
On June 1st we stocked the lake with 400lbs of trophy size trout!
Thanks again to Desert Springs Hatchery for the Woppers.