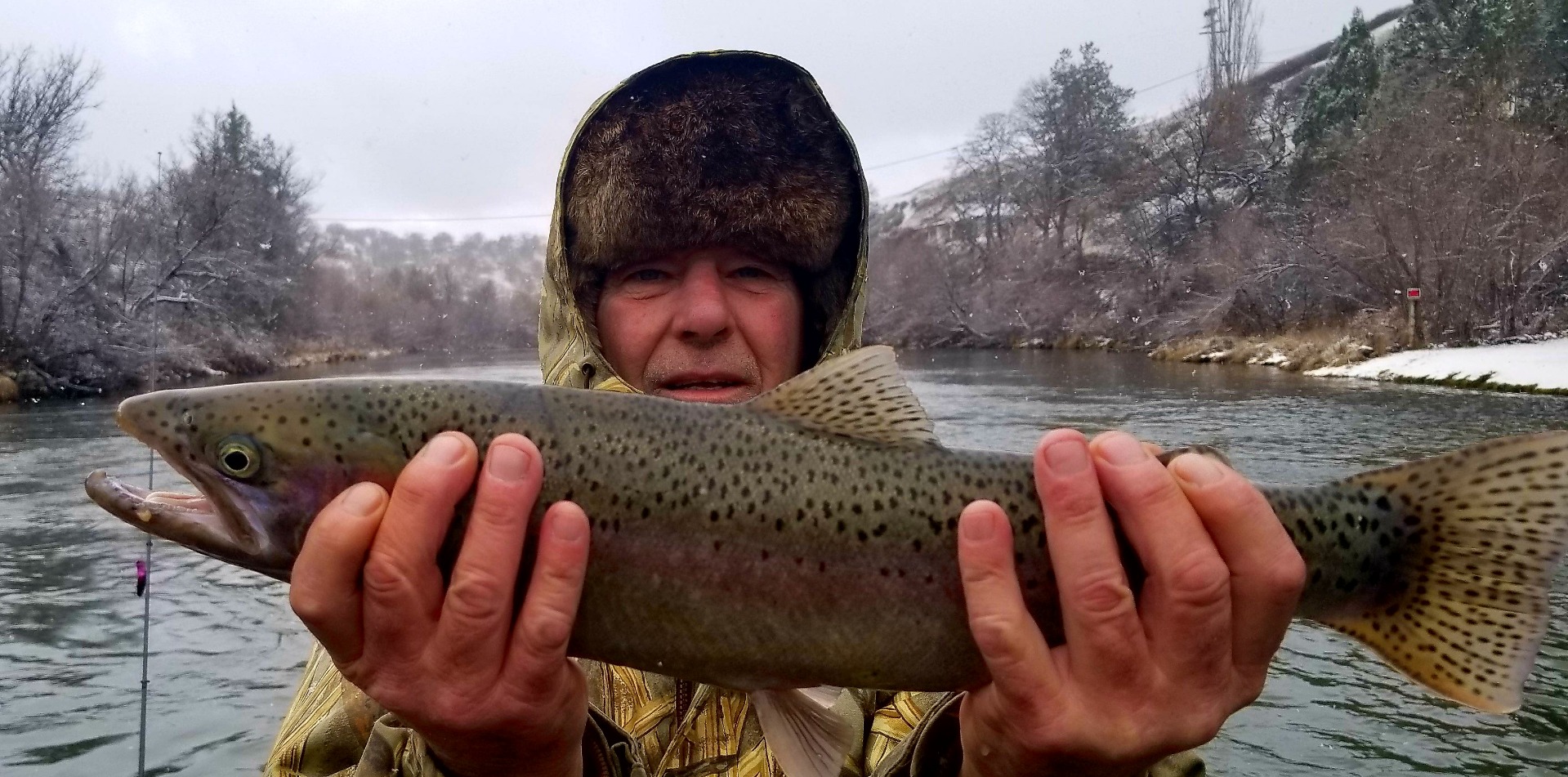 Crushed the maglip 3.0
Photo Credit: Scott Caldwell
Day 2 with Team Reed on the Klamath river brought much tougher and a lot colder fishing conditions. We woke up to to a snow today but despite the crazy all weather changes we managed to get a few good fish and few smaller fish. Mike took big honors today and most fish 4. Overall the team caught and released 14 Klamath  Steelytrout. We caught all our fish while backtrolling either 3.0 maglips or Pro-Cure garlic nightcrawlers behind the river. Conditions are very cold right now but there are fish to be caught.
Give me a call 530 905 0758 or email me at Scott@Caldwellfishing.com or Book Online it is that easy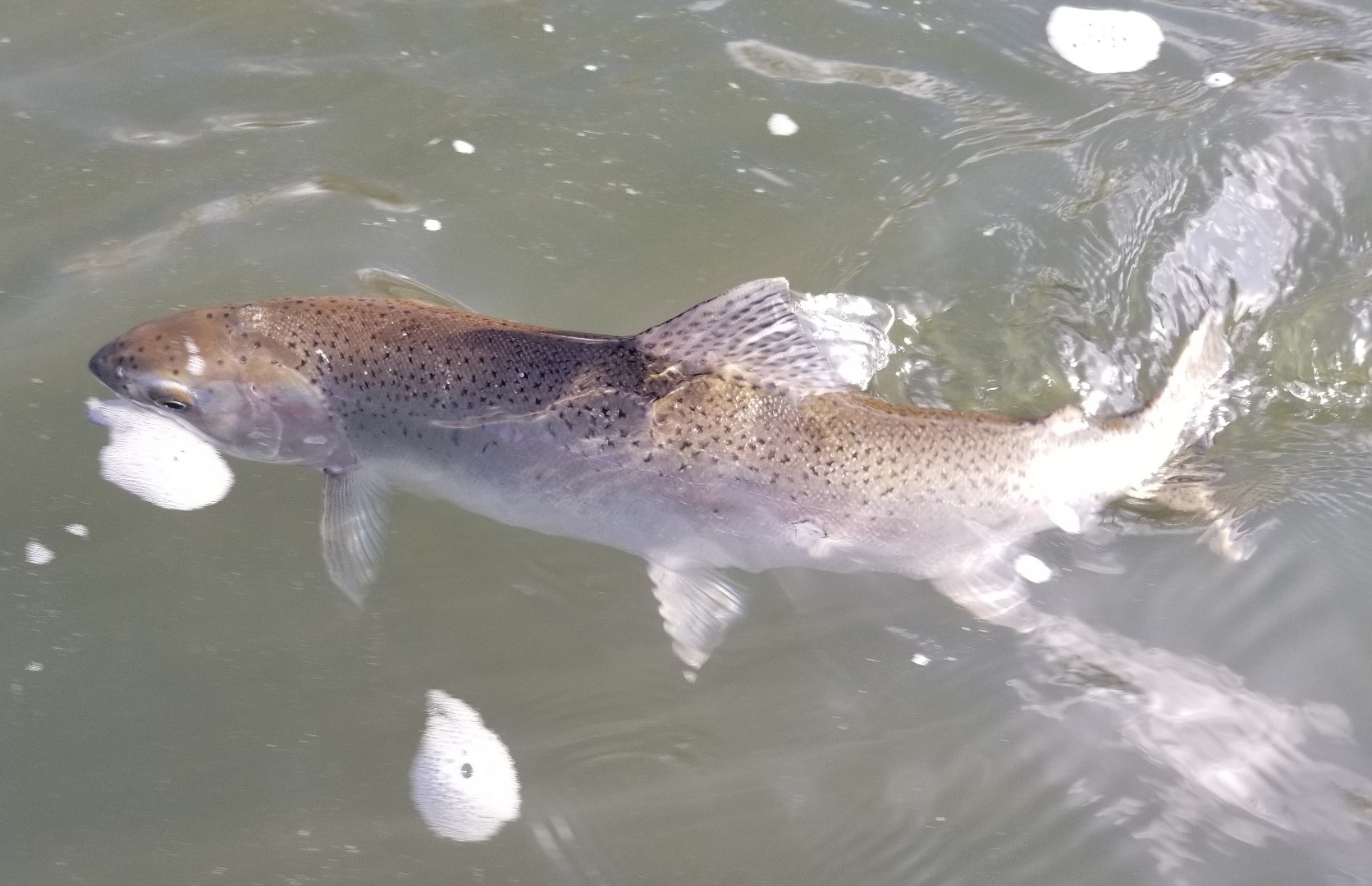 Cold Klamath Steel likes garlic
Photo Credit: Scott Caldwell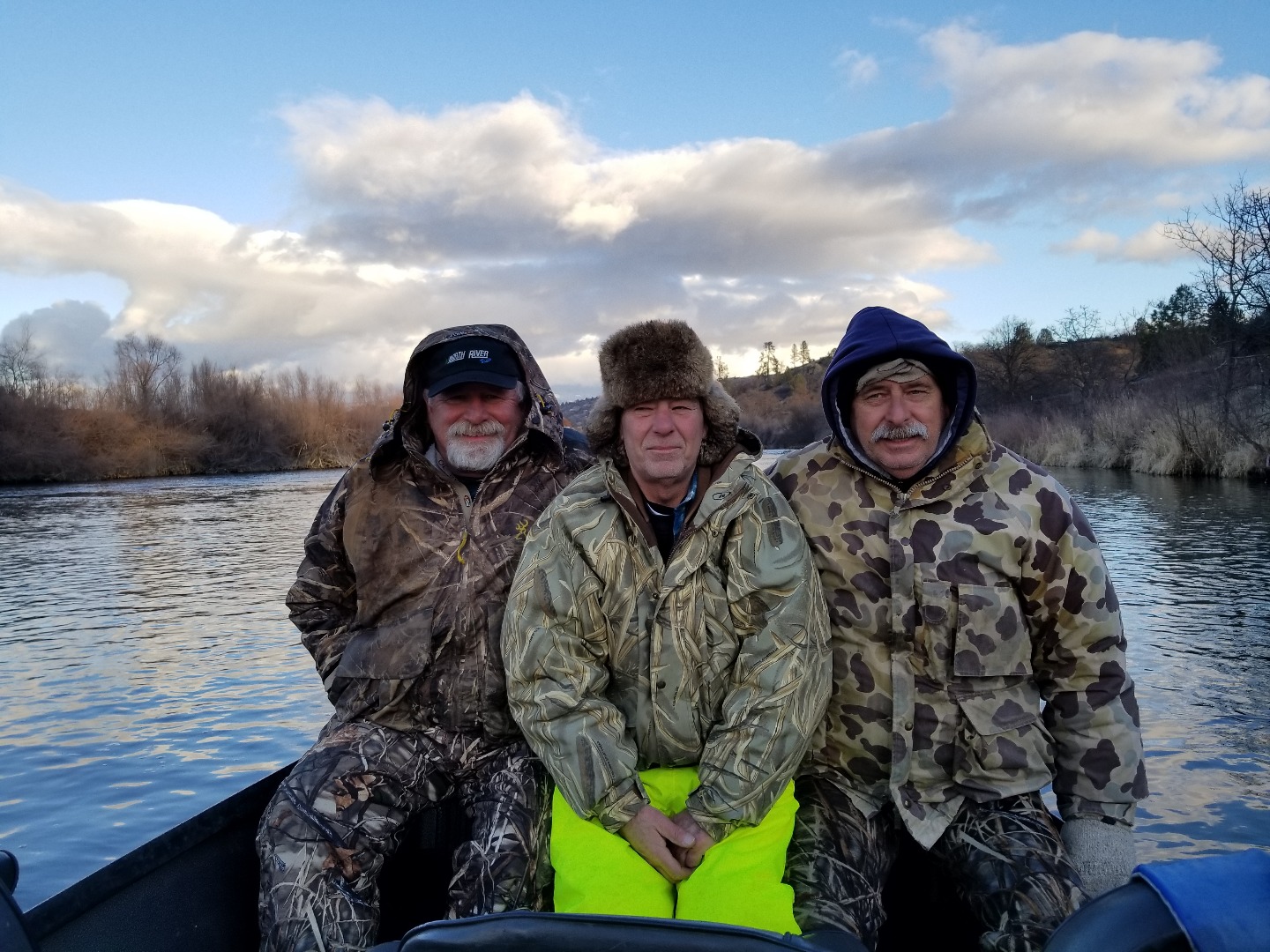 Dave Mike and Ron great trip guys!
Photo Credit: Scott Caldwell
Source Link:
Shop Torn Waders

A true heavy weight, the durable 100% ring spun cotton resists both fading and shrinking. These shirts will quickly become your favorite. Our Classic Logo offers a simple strong look.