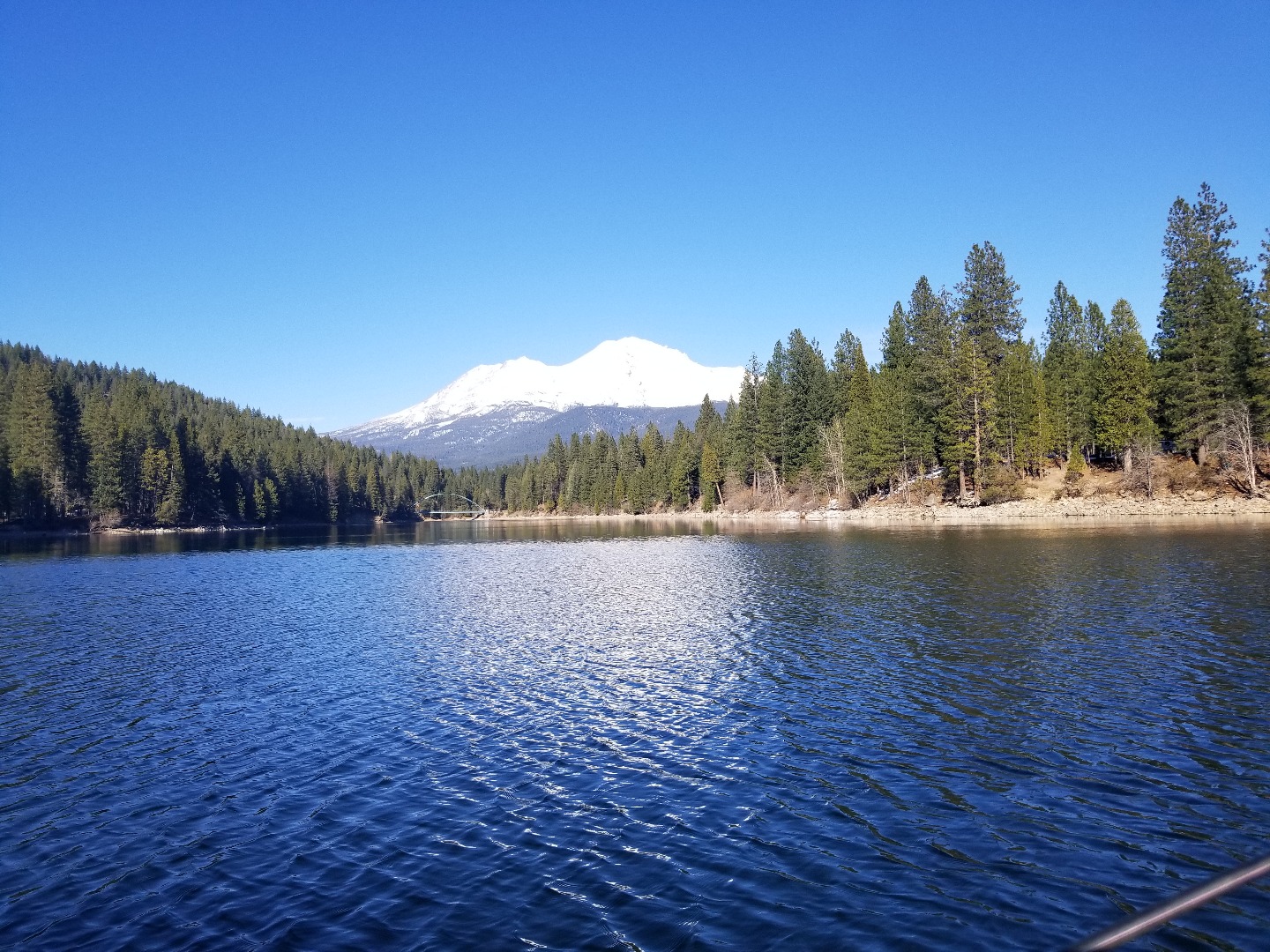 Doesn't get much better
Photo Credit: Scott Caldwell
My clients Bill and Tim really scored on the weather window the past two days. Sunday they fished Klamath and yesterday Lake Siskiyou. Both day provided little to no wind and T-shirt/jeans warm Sun. Lol more me the T-shirt guy. Lake Siskiyou gave us all she is known for beautiful scenery, glassy water and steady tasty Trout action. The guys caught all flavors of Trout (Brook Brown and Rainbow) on a variety trolled gear. Flies plugs and spoons all produced Trout action. The best producer was a Sep's Dodger in hammered silver with a woolly bugger trailer tipped and dipped with garden hackle and Pro-Cure shrimp krill oil. All these fish were fat healthy and hard fighting. They also  had lovely orange meat perfect for the grill or frying pan Mmmm.  Come on out and enjoy Lake Siskiyou before the summer camping season begins. As you can see by the picture's and videos there is no fishing pressure and you can't scenery.
VIDEO from yesterdays trip 
Give me a call at 530 905 0758 or email me at Scott@Caldwellfishing.com or Book Online it is that easy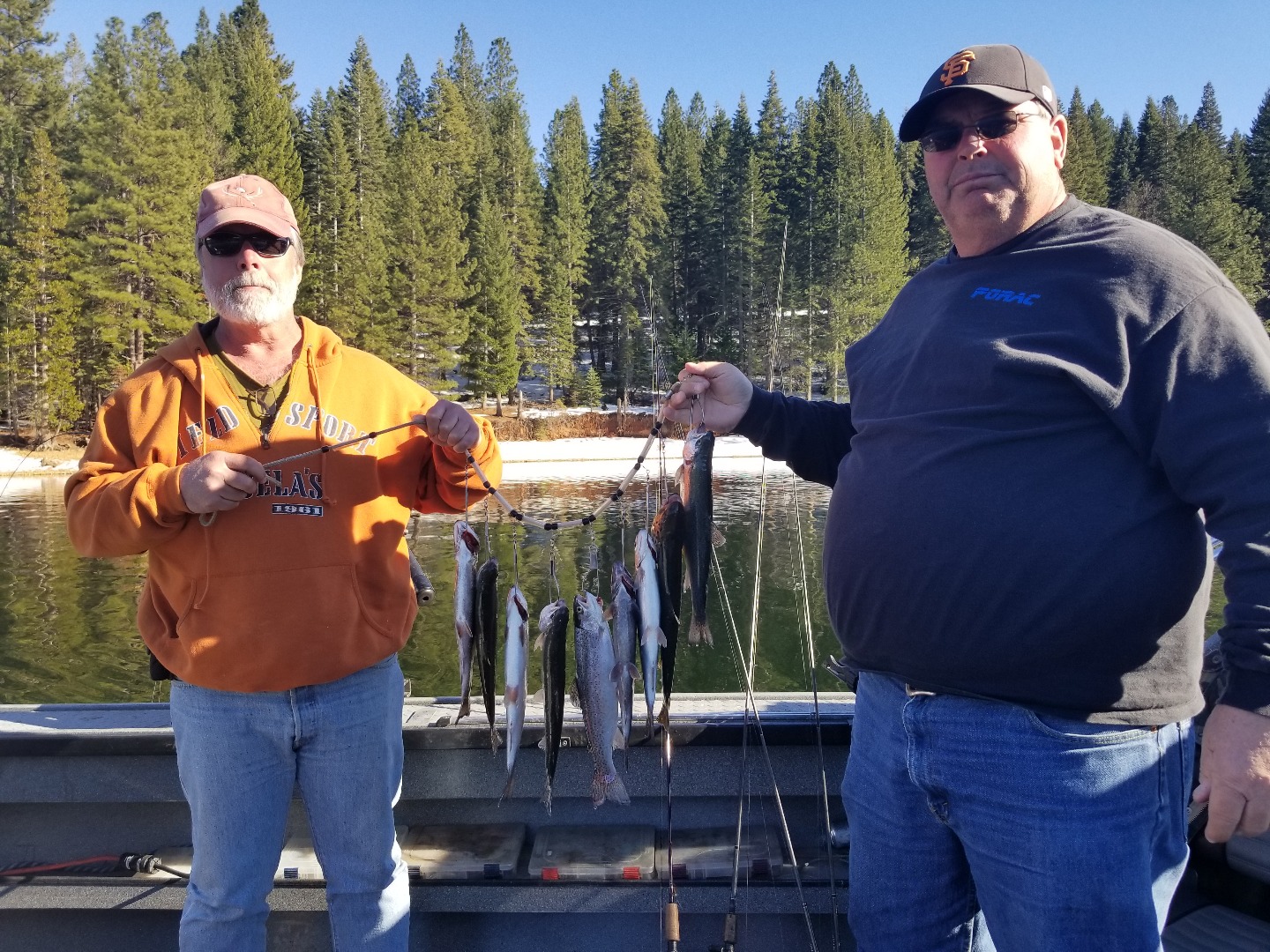 Bill and Tim had quite a weather window awesome!
Photo Credit: Scott Caldwell
Source Link:

Shop Torn Waders
Responsible for 6 IGFA World Records and 4 Cutthroat Trout over 20 lbs, these 100% handmade custom jig heads are truly made for monsters and have produced time and time again.  Not found in stores, these hand poured jig heads are made using a custom mold to accommodate heavy wire, super sharp, world famous Gamakatsu® hooks.  Individually powder painted and baked for ultimate toughness – these jigs heads come in unique, specialty colors.  Each jig head is hand crafted from start to finish.  The craftsmanship is evident as every hook eye is clear and clean.  Although specifically designed for Cutthroat Trout, these jigs heads can be used for other species, including steelhead.